Whether you're a nursing a baby with a dairy intolerance, you're looking for dairy free options for allergic kiddos, or you are on a diet that requires dairy free eating – everyone could use a sweet treat from time to time.  Presenting:  the ultimate list of dairy free cookie recipes!
All the cookies in this roundup contain no dairy, and some meet other dietary limitations too – like being egg free, soy free, or gluten free.  Poke around and I'm sure you'll find a few that meet your needs!
Dairy Free Peanut Butter Cookies
There's a shirt a friend of mine has that says "peanut butter is my favorite food group" – and I 100% agree with that statement.  These cookies would totally satisfy a PB craving!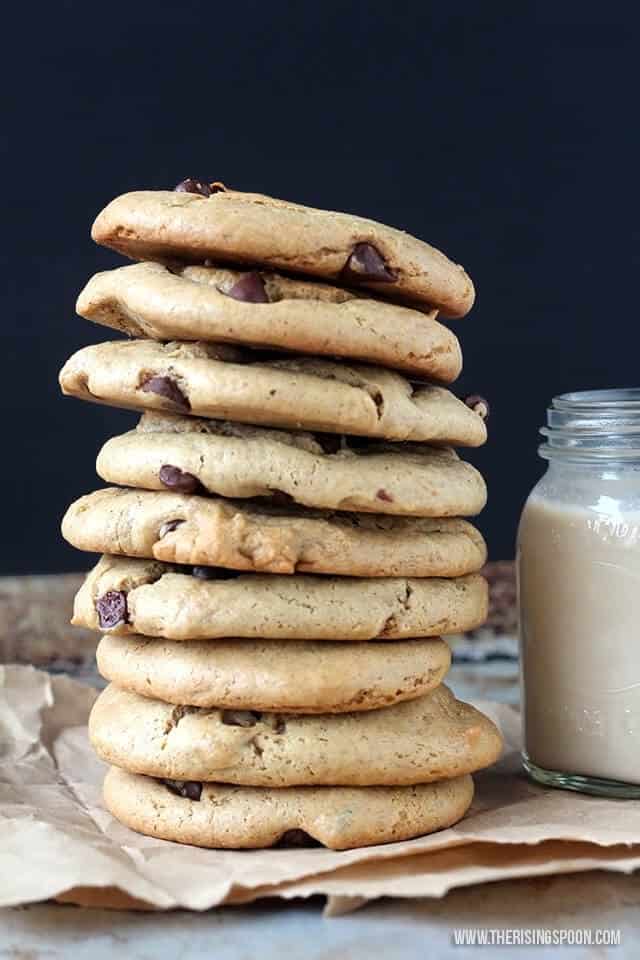 Rich dark chocolate cookies with an ooey gooey peanut butter center?  Sign. Me. Up.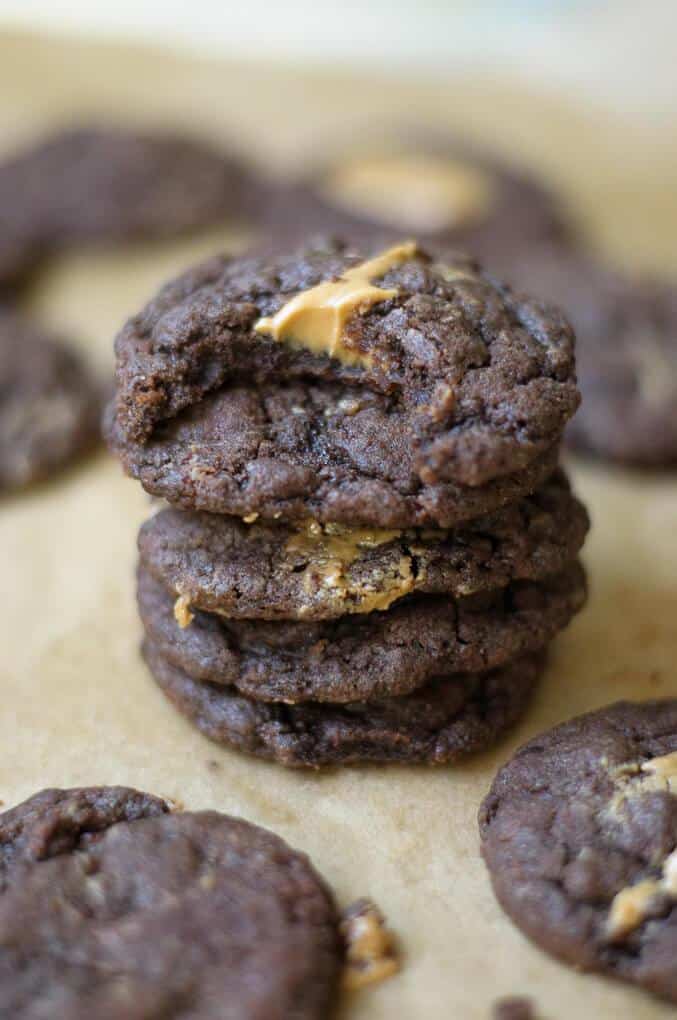 I love that these cookies are made with just 5 simple ingredients – peanut butter, coconut sugar, tapioca flour, aquafaba, and dairy free chocolate chips!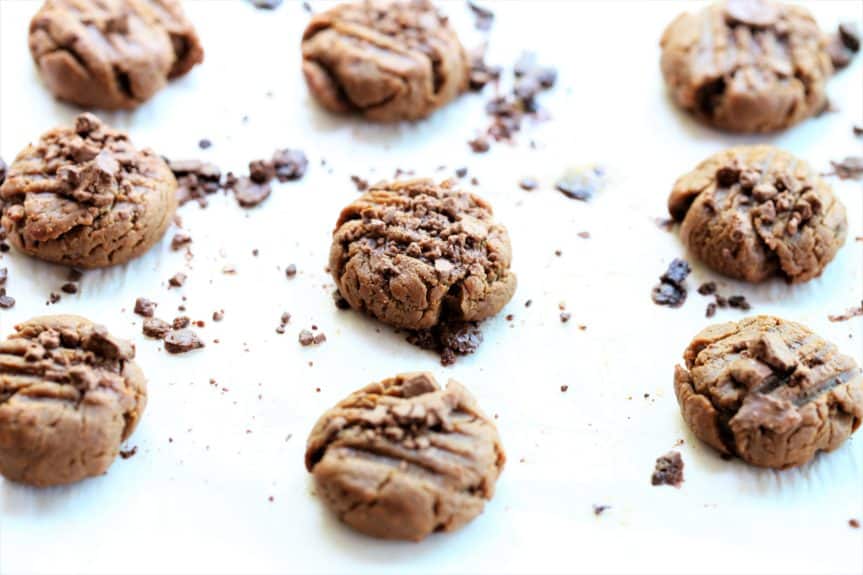 Dairy Free Chocolate Chip Cookies
If you're looking for pretty much the closest replacement to traditional chocolate chip cookies, I have to toot my own horn here – these cookies that I developed over on another site are incredible.  They're also egg-free and soy-free.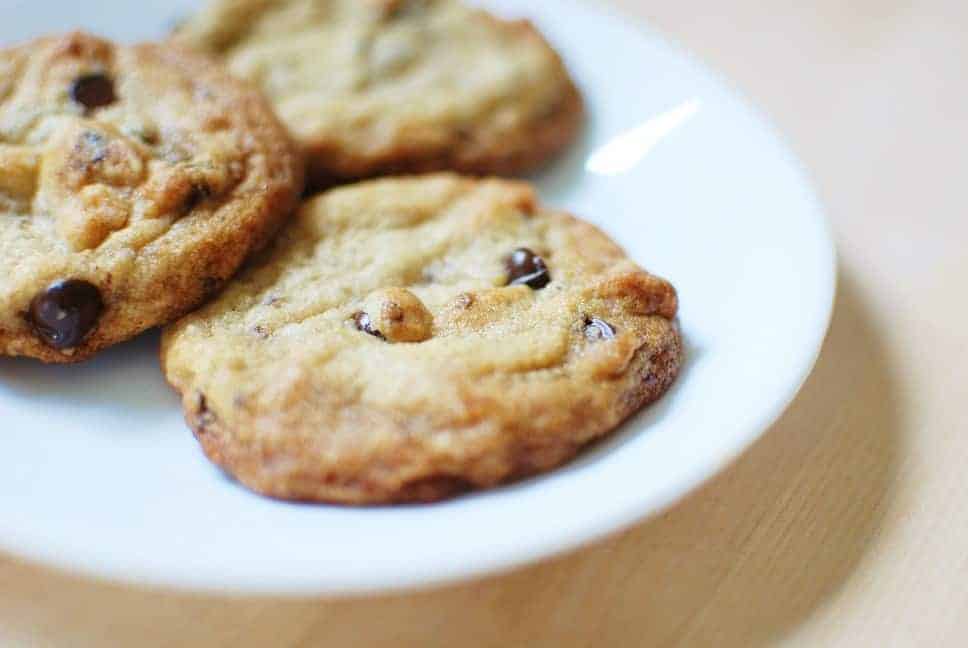 I love that these are naturally sweetened with dates – what an awesome option for an indulgence that's still relatively nutritious!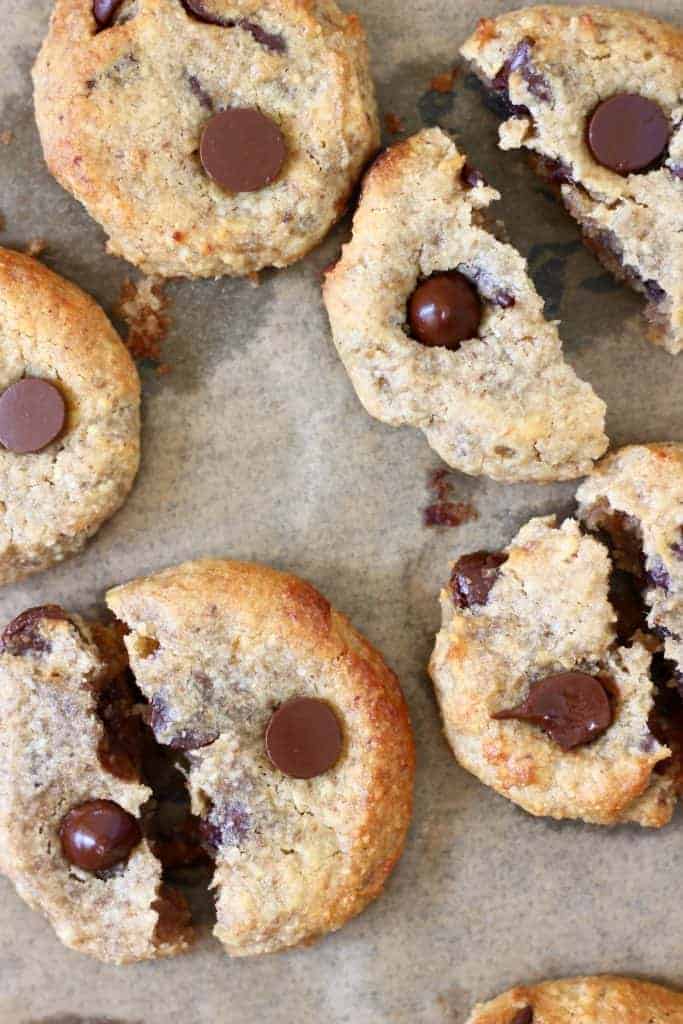 Dairy Free Oatmeal Cookies
These cookies look so nutritious and easy to make!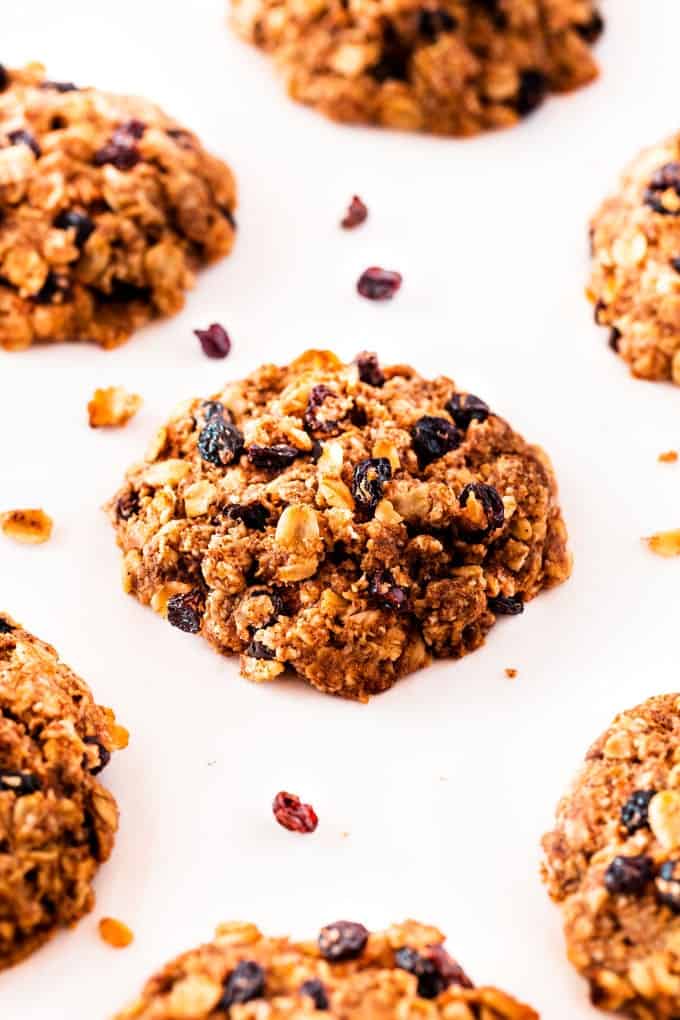 Crispy and chewy in the same bite with that lacy sugar on the edges = party in my mouth!
These are a perfect option if you're working your way through an elimination diet or if you/your kiddos have multiple allergies.  They're free of many common allergens!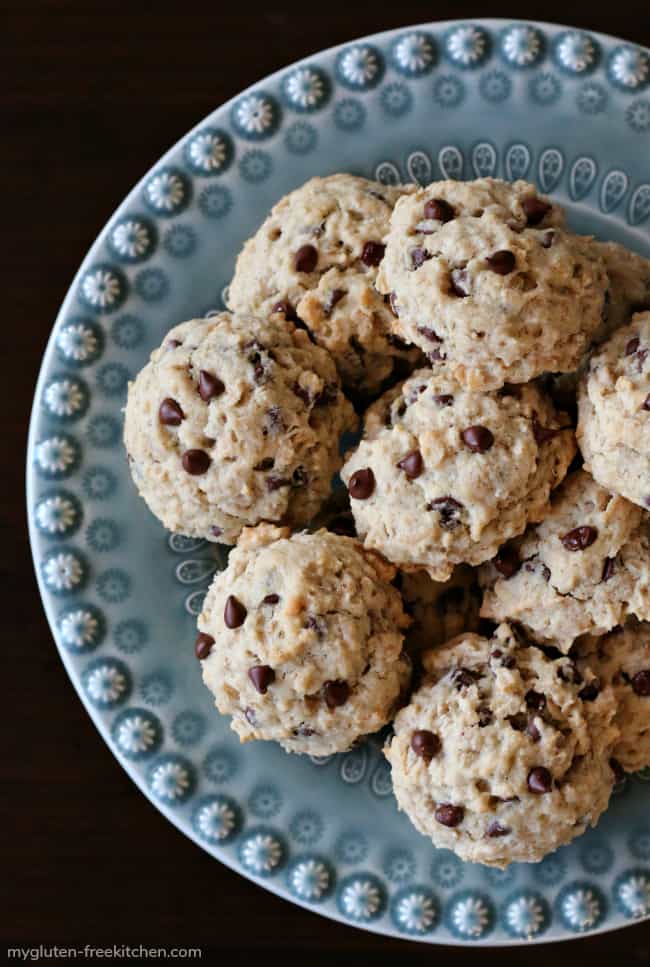 Easy recipes for the win!  You can make these cookies with just 5 ingredients you probably already have in your house:  banana, oats, vanilla, cinnamon, and dairy free chocolate chips.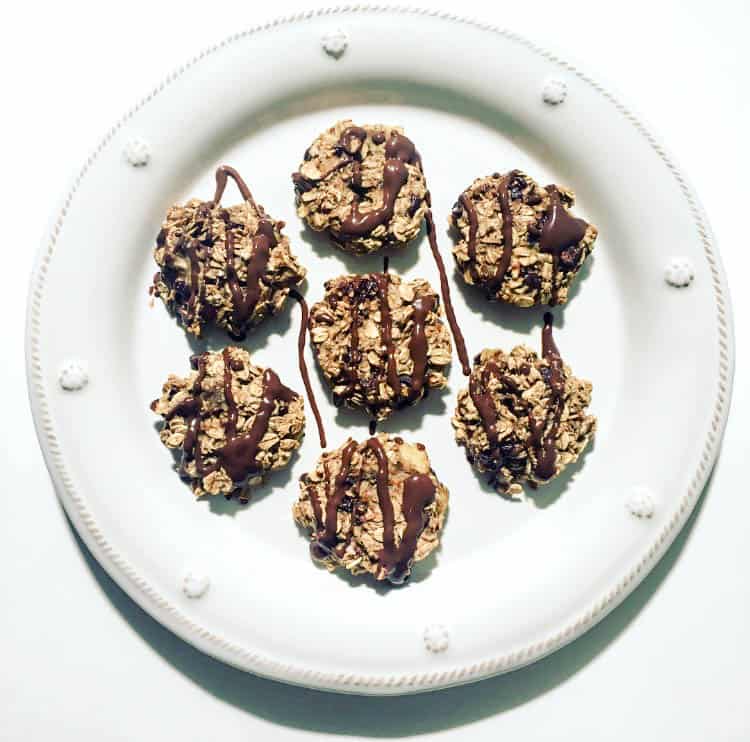 Fruit Inspired Dairy Free Cookie Recipes
How incredibly tasty do these look?!  I love the vibrant blackberry jam on top of the cookie.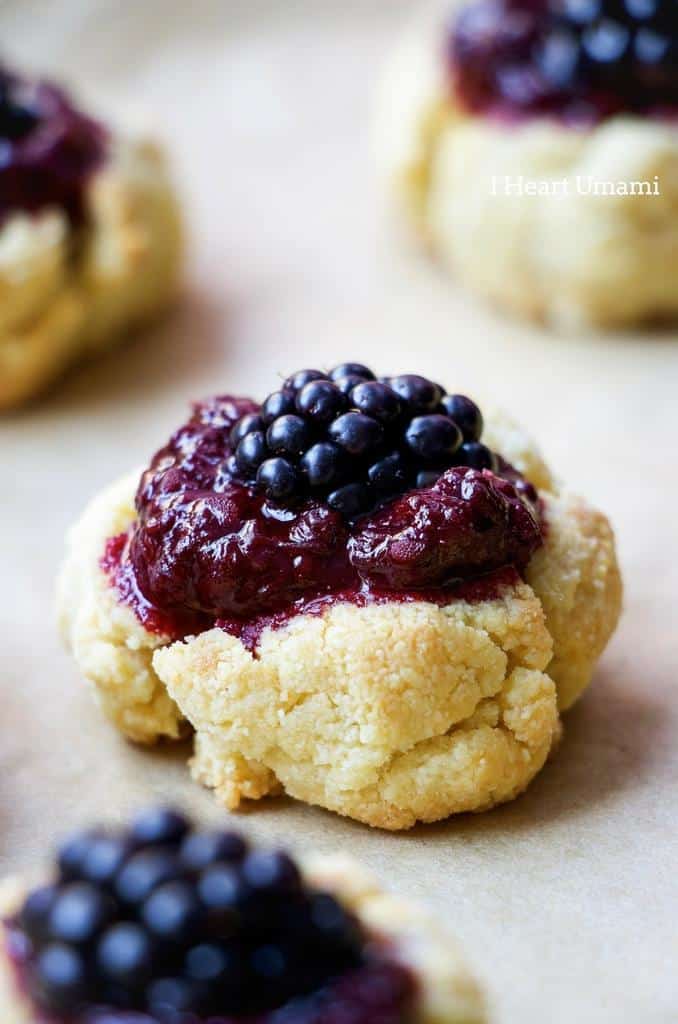 I know a lot of my audience here will be nursing mamas – so these lactation cookies are going to be a must-make for you.  They've got flax seed and brewer's yeast which are thought to (thought not proven to) help with milk supply.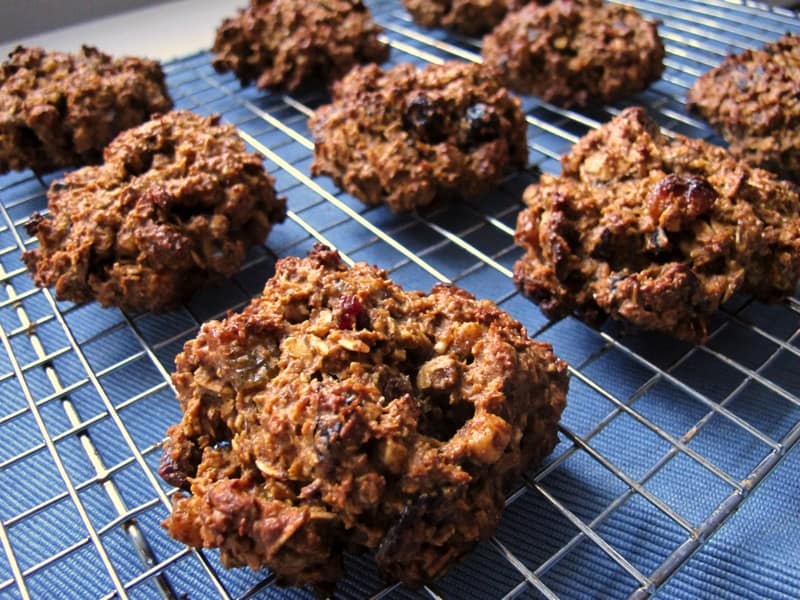 Oats, hemp, coconut, cranberries – so many wonderful ingredients packed in these little cookies!  They're naturally sweetened with banana making 'em a great choice when you need a sweet snack.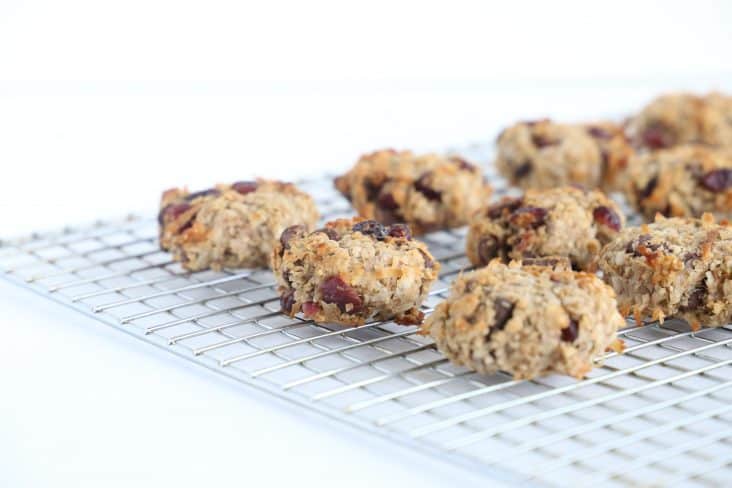 I have made several recipes from Bintu's site and always love them!  I haven't gotten to try out these tasty orange cookies yet, but I'm sure they'll be delicious.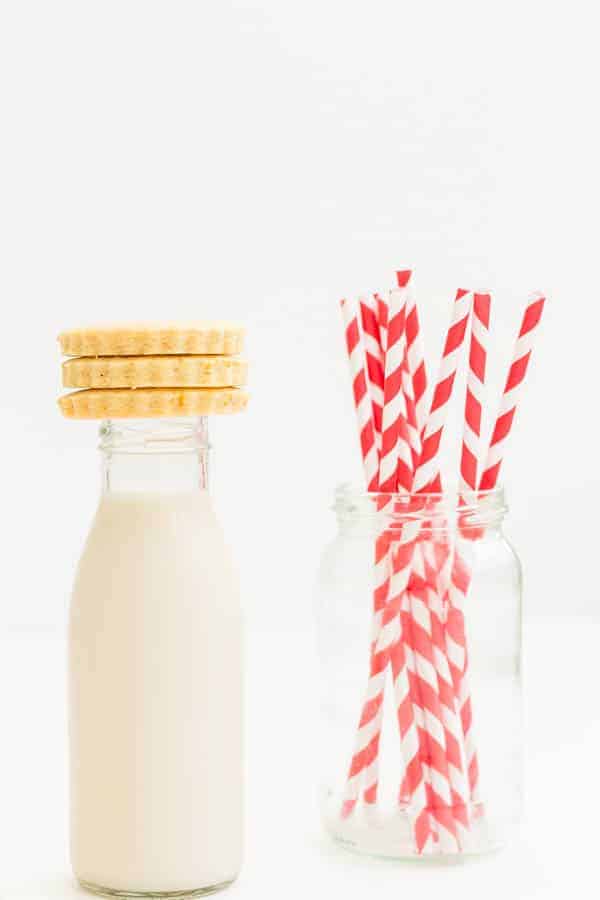 Dairy Free Cookies Perfect for Fall!
The combination of applesauce, cinnamon, and maple syrup in these little delights just screams fall to me!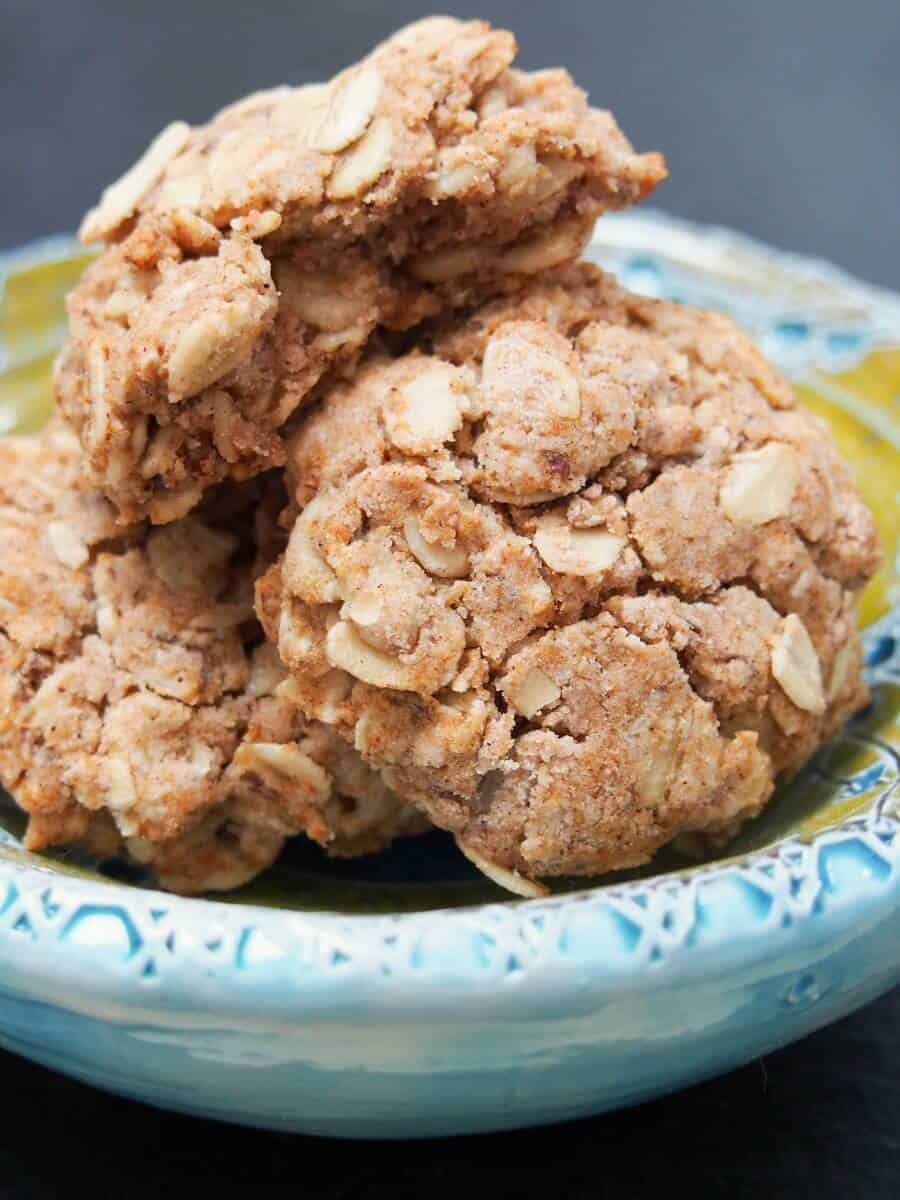 I know it's only August, but in a few weeks pumpkin everything will be out in sight, haha.  These pumpkin chocolate chip cookies are a great addition to add to your fall baking list.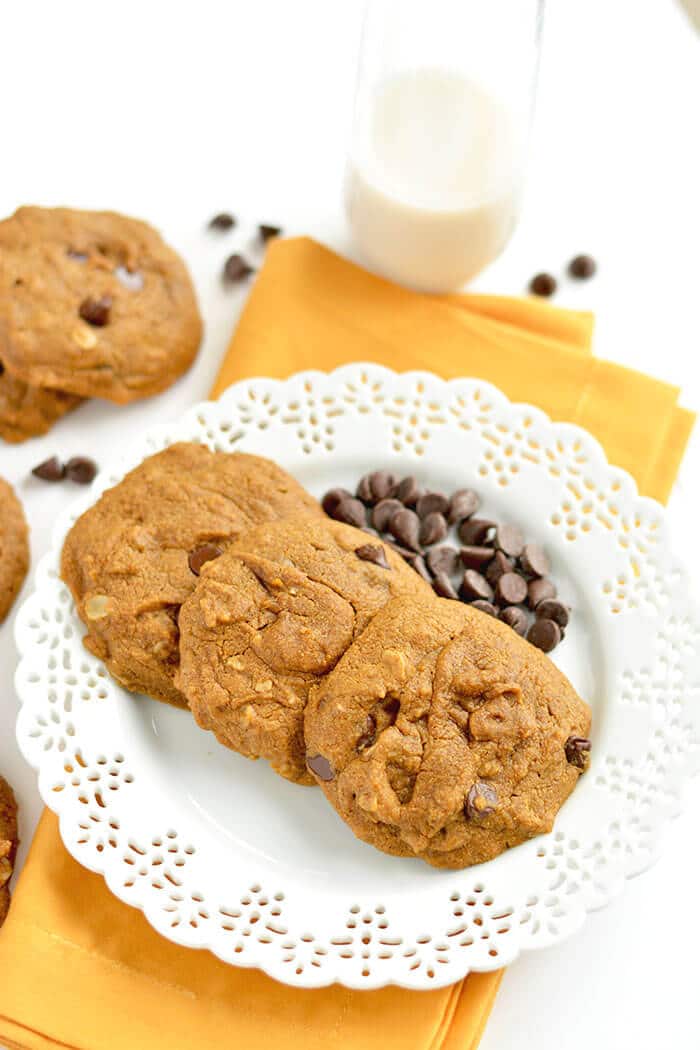 Fresh chopped apple in these cookies adds a great textural component and subtle sweetness!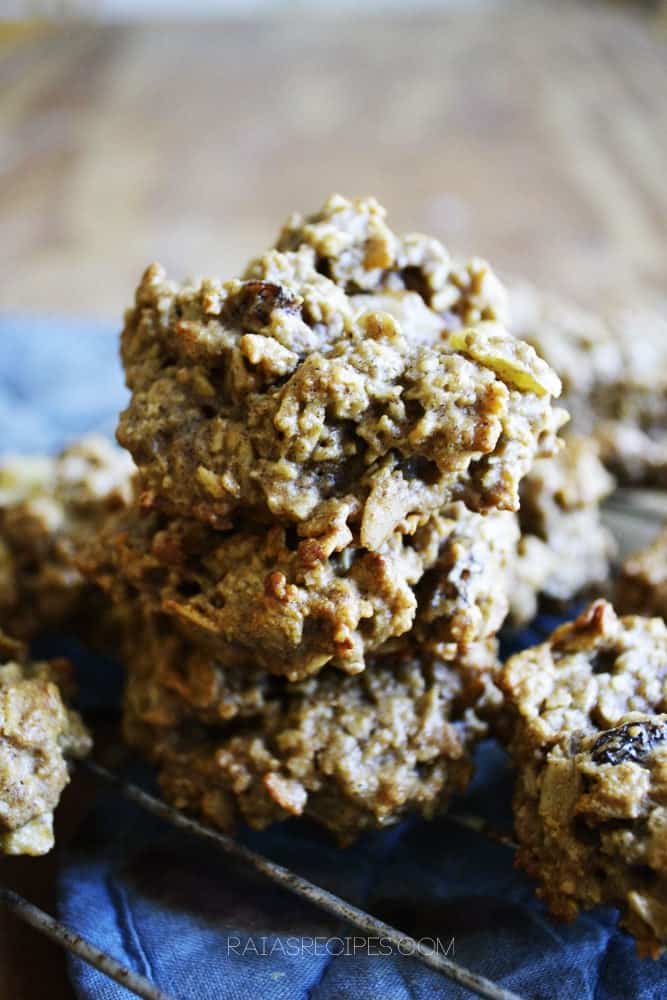 Cookies for breakfast?  Yes!  These cookies are nutritious enough that you can eat 'em for breakfast or snack on 'em throughout the day.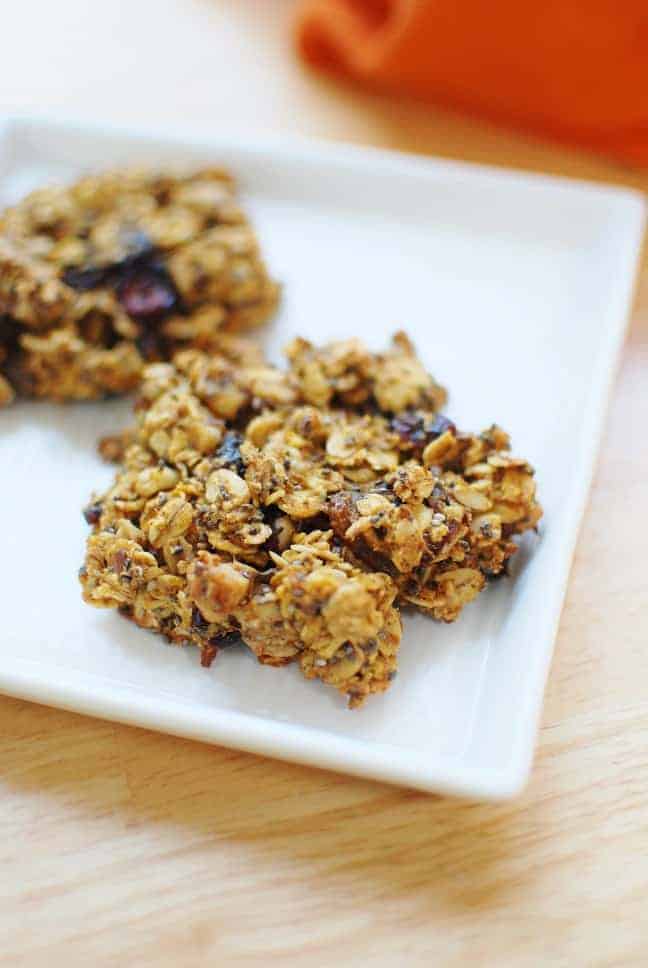 Dairy Free Cookies Perfect for Winter!
18. Vegan Thin Mints from Where You Get Your Protein
Get your Girl Scout cookie fix at home with these tasty dairy free thin mint cookies!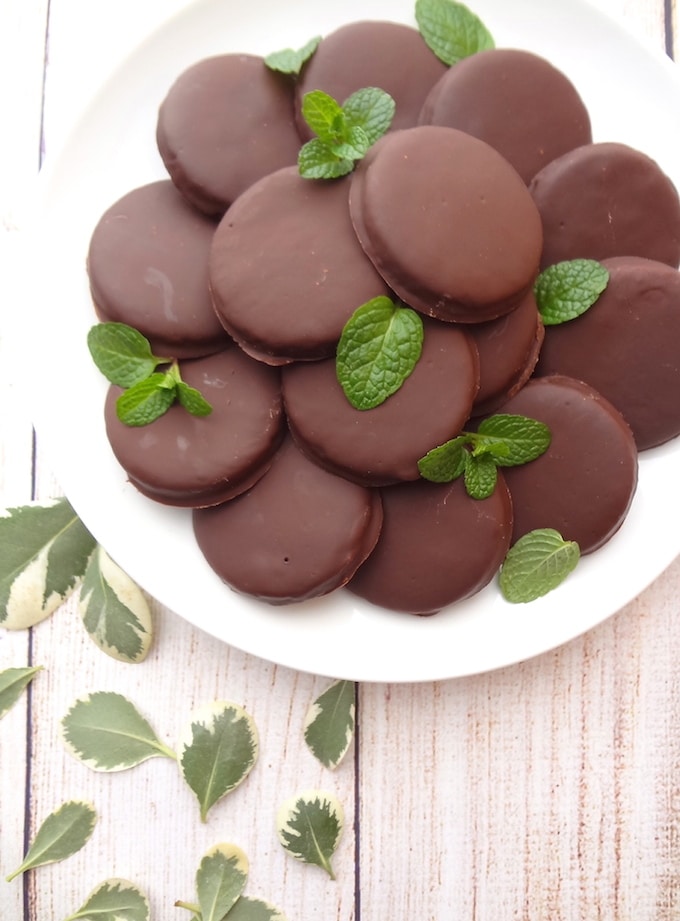 How cute would these be around the holidays?  I love mixing things up with different types of cookies.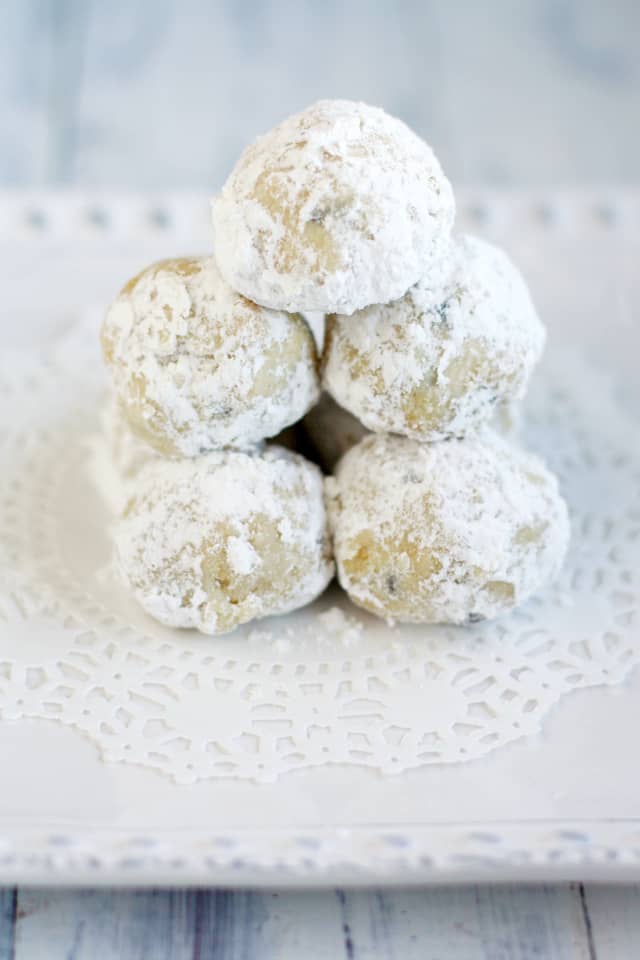 I'm a huge cinnamon fan, and these just look so pretty.  I think we might make them our Christmas cookies for this year!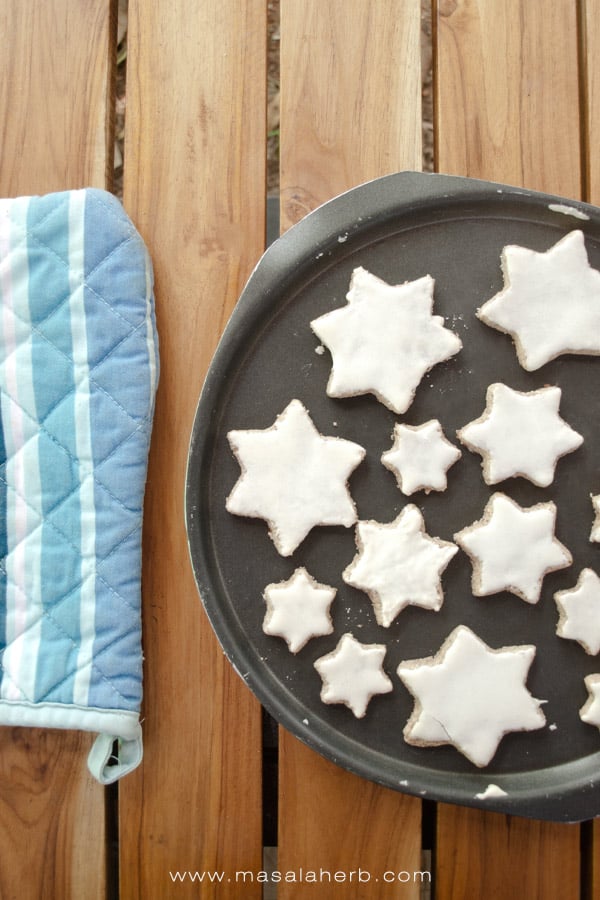 Helpful Tools & Ingredients for Making Dairy Free Cookies:
*Disclosure – This contains Amazon affiliate links.  We are a participant in the Amazon Services LLC Associates Program, an affiliate advertising program designed to provide a means for us to earn fees by linking to Amazon.com and affiliated sites.
These are just a few of my favorite tools & ingredients for baking:
— Kitzini Silicone Baking Mats – I use these for certain types of cookies, like chocolate chip cookies, where the bottoms tend to brown a little quicker than I'd like.   And they make clean up so easy! (For other types of cookies, I prefer baking right on the baking sheet.)

— NOW Coconut Oil – You can certainly get coconut oil at the grocery store any time you need it now, but this giant tub is really economical if you cook with it often!  I feel like most dairy free cookie recipes call for either this or dairy free butter spread, so they're both good to have on hand.

— Nordic Ware Baking Sheets – Because you need something to bake the cookies on, right?!

Share with me:  Which of these dairy free cookie recipes are you drooling over?  Do you have any other dairy free cookies that you love to make?