These ten dairy free Christmas breakfast recipes are perfect for celebrating with your family! These special treats are festive and delicious. Create a family tradition by choosing one to make each year, or by trying a new one every year!
Disclosure: This post contains Amazon affiliate links; as an affiliate I earn a commission on qualifying purchases.
Disclaimer: I try to note potential allergens in all recipes – but as you know, manufacturers can change ingredient formulations or I may miss something. Always double check ingredients and labels prior to consuming if you have an allergy.
Dairy free, egg free, soy free (can be made gluten free with a gluten free flour blend; can be made nut free by using oat milk)
In my family, our Christmas morning tradition consists of two components: donuts and pigs in a blanket. As an RD and culinary nutritionist, I completely acknowledge the ridiculousness of this combo. But my family loves it and so do I. While sometimes we cheat and used dairy-free canned biscuit dough to make quick fried donuts, we'll also use this recipe to make easy baked cinnamon sugar donuts.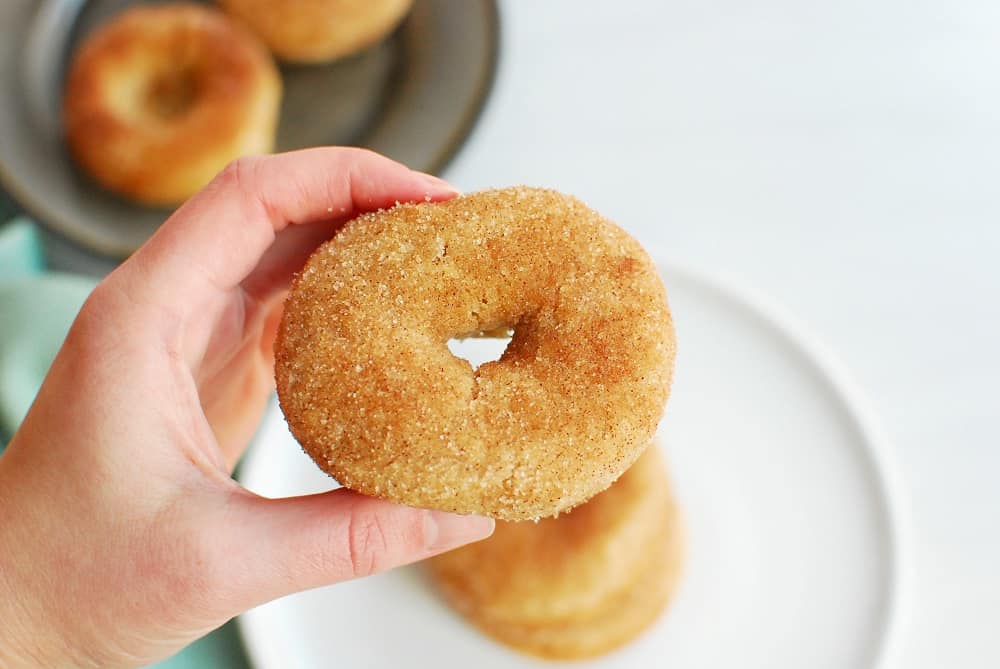 Dairy free, soy free, egg free, gluten free as long as certified gluten free oats are used
We all know most of us parents aren't getting a ton of sleep on Christmas eve, between staying up late to get presents under the tree and being woken up at the crack of dawn by the kiddos. Why not get breakfast going the night before with this slow cooker recipe? Crockpot Gingerbread Oatmeal is bursting with holiday spices such as cinnamon, nutmeg, ginger, cloves, and all spice, and is made overnight in the slow cooker on low for 6-8 hours. Made with almond milk, this is a delicious dairy free meal.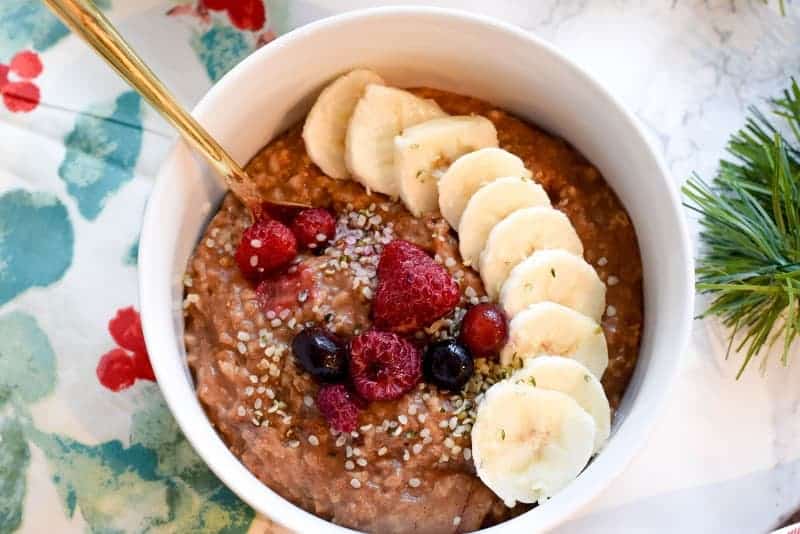 Dairy free, egg free
Who said pumpkin treats stop at Thanksgiving? Enjoy them all winter long! This Vegan Pumpkin French Toast Casserole is made with warming chai spices for the perfect Christmas morning treat.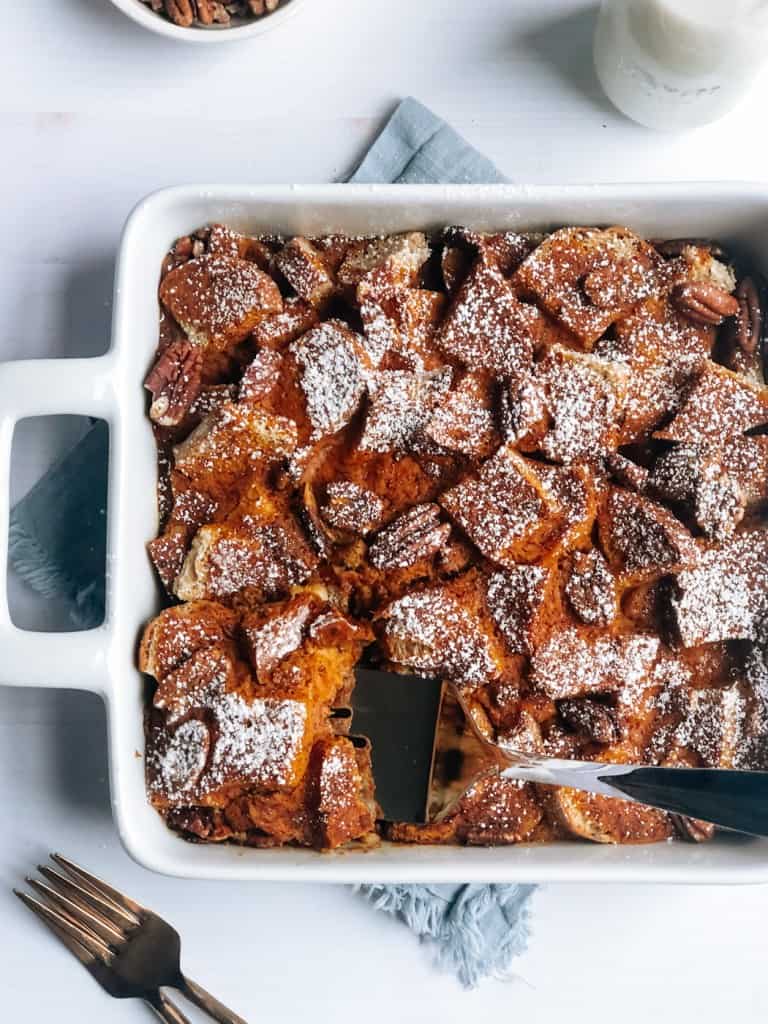 Dairy free, soy free, gluten free as long as certified gluten-free oats are used
This festive bread is sweetened with ripe bananas and dried fruit, has no added sugar, and also happens to be gluten-free because it uses oat flour. It's delicious toasted with vegan butter or nut butter, too. This is one of those dairy free Christmas morning breakfasts that's great to pack a little nutrition in before the kids dig into their stocking candy. 😉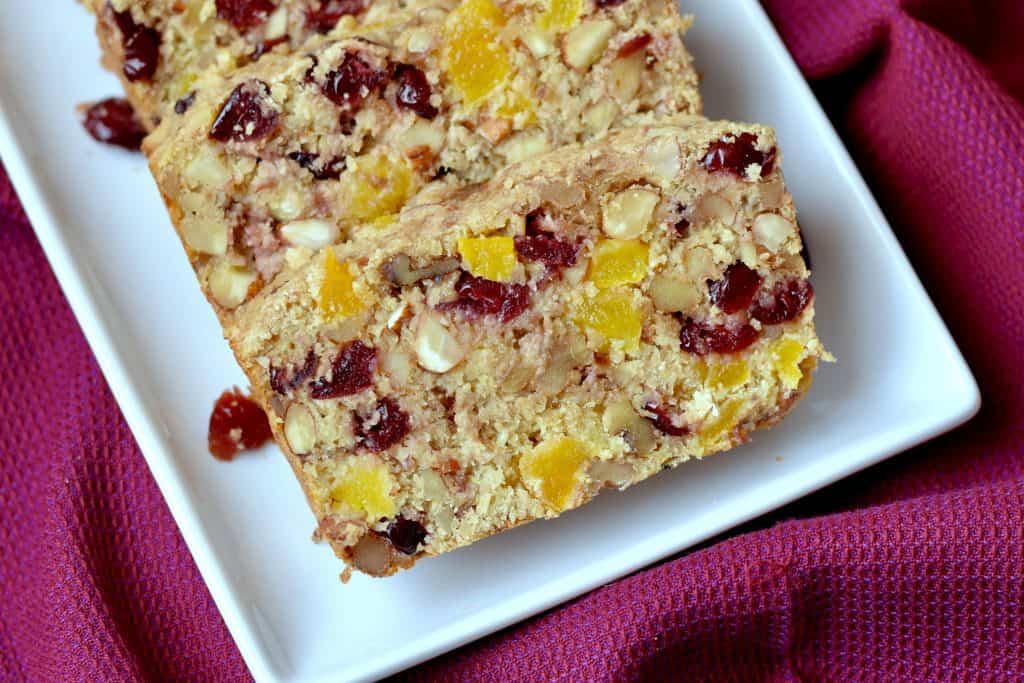 Dairy free, egg free, soy free
Cinnamon is a classic Christmas-time flavor, and what better way to enjoy that than with these tasty waffles! They do take a bit of time to make in the DASH waffle maker (especially if you only have one), so my pro tip is to make them ahead of time and freeze them. Then you can just pop 'em in the toaster on Christmas morning.
PS – If you don't have a DASH waffle maker, I highly recommend grabbing one! It is perfect for making toaster-sized waffles. Play around with the different colors on Amazon, some are more expensive than others 😉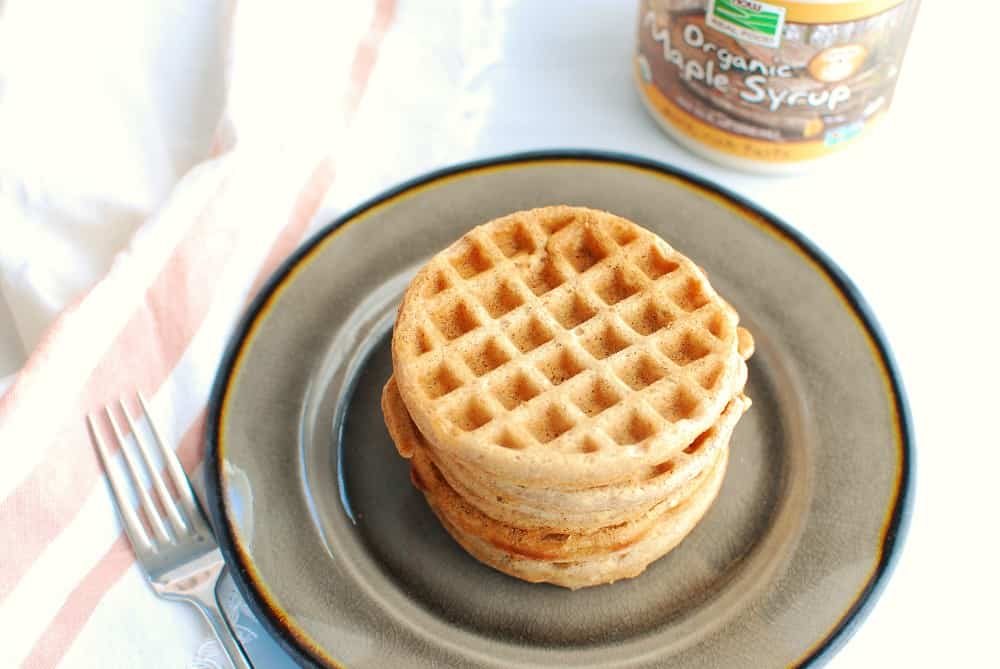 Dairy free, egg free, gluten free, nut free (except coconut and assuming oat milk is used), may be soy free depending on flour choice
Super fluffy and full of warm gingerbread flavor, these easy gingerbread pancakes are perfect to serve to your family for a special Christmas morning breakfast. I love the aromatic additions of ginger, cinnamon, allspice, and cloves in this recipe.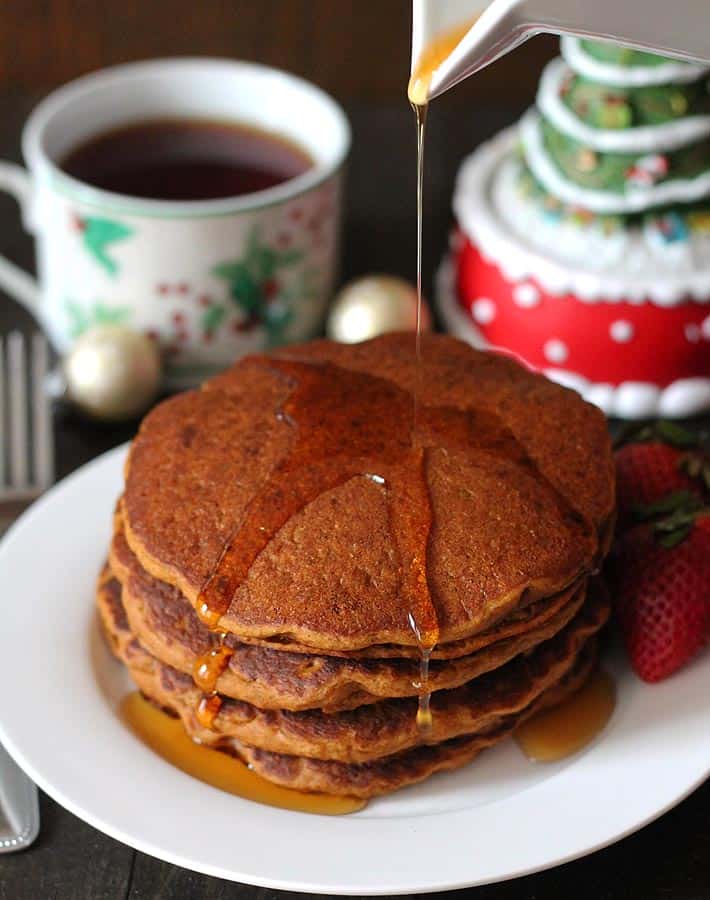 Dairy free, gluten free, soy free and nut free if you use oat milk
This apple-infused holiday bundt cake is wonderful on Christmas morning with a cup of tea or coffee. It's an easy recipe, all you need is one bowl to mix everything and a snowflake cake pan to bake it in. Of course, if you don't have the snowflake pan, just use a regular cake pan or a muffin tin. (Keep in mind you'll need to adjust baking times with different pans).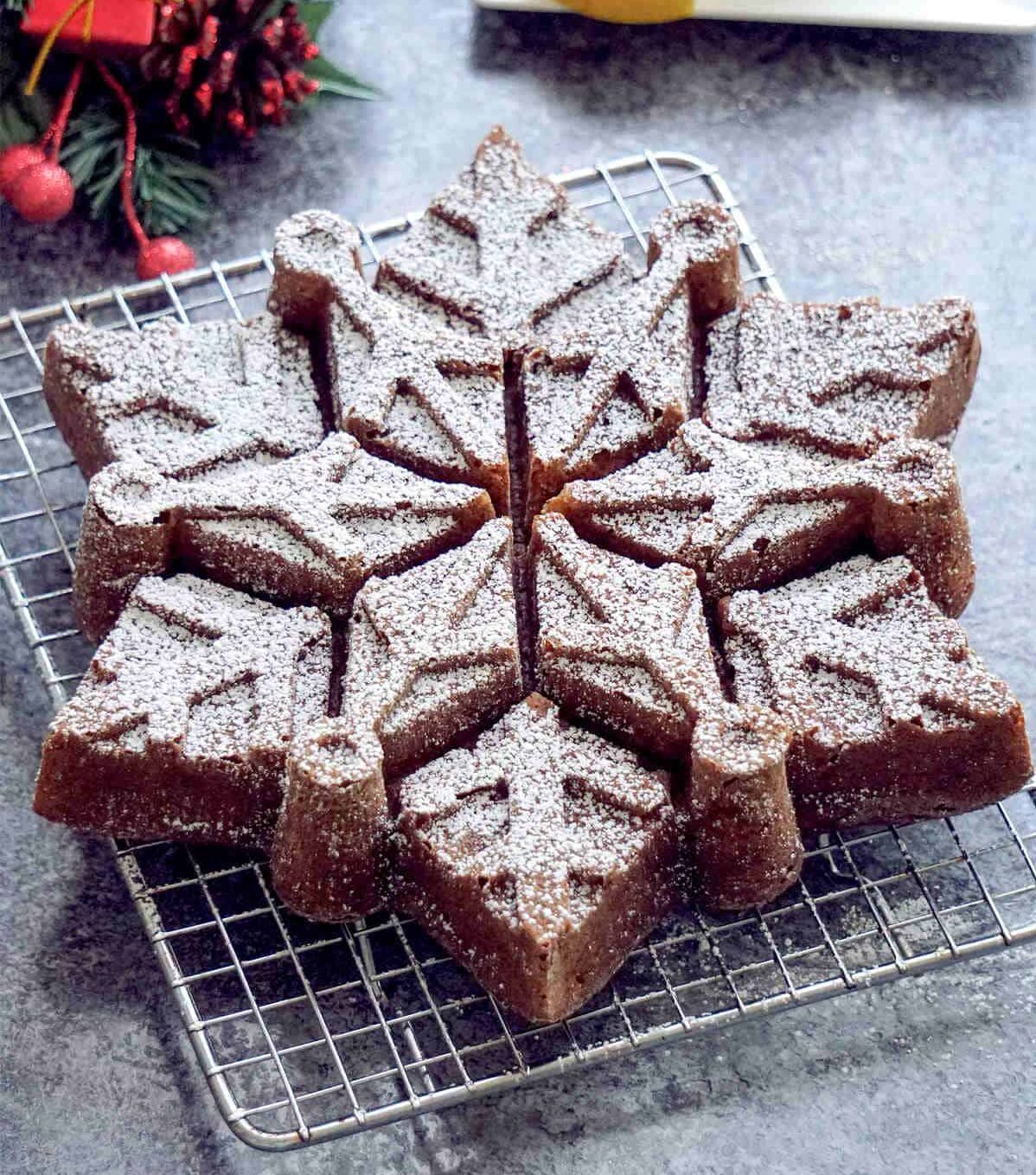 Dairy free, egg free
Cranberries scream Christmas to me, and these dairy free muffins are packed with 'em. You'll love this easy recipe which can be made ahead of time the night before, or even made weeks in advance and frozen (just pop 'em in the microwave to defrost).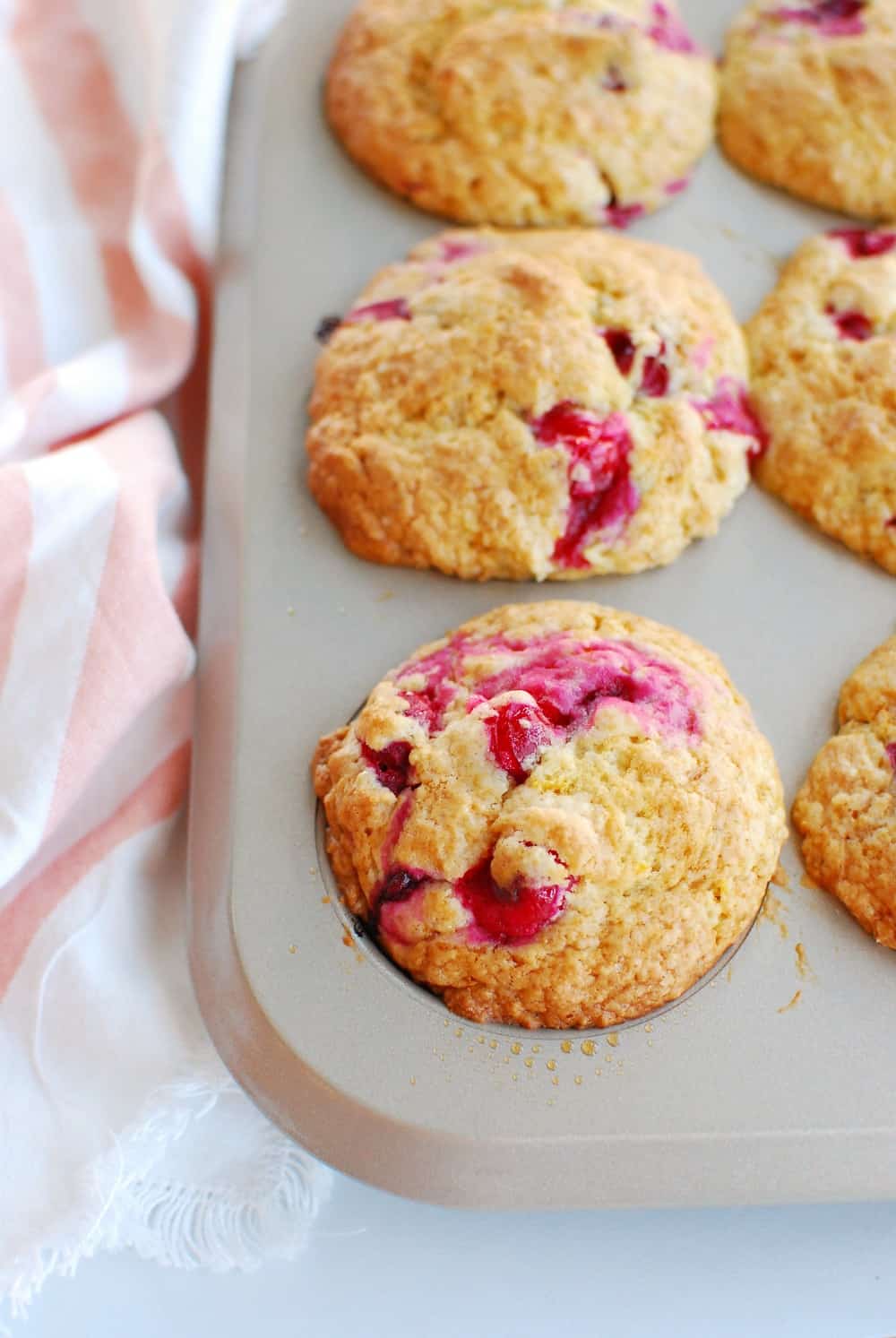 Dairy free, egg free, soy free depending on vegan butter, easily made nut free by using oat milk
With a little time and patience, you can have these incredible dairy free cinnamon rolls to serve to your family. They do take a while because of the rising time, so be sure to account for that when you're planning what time to make them that morning. But they are 100% worth it! Especially with the dairy free buttercream on top.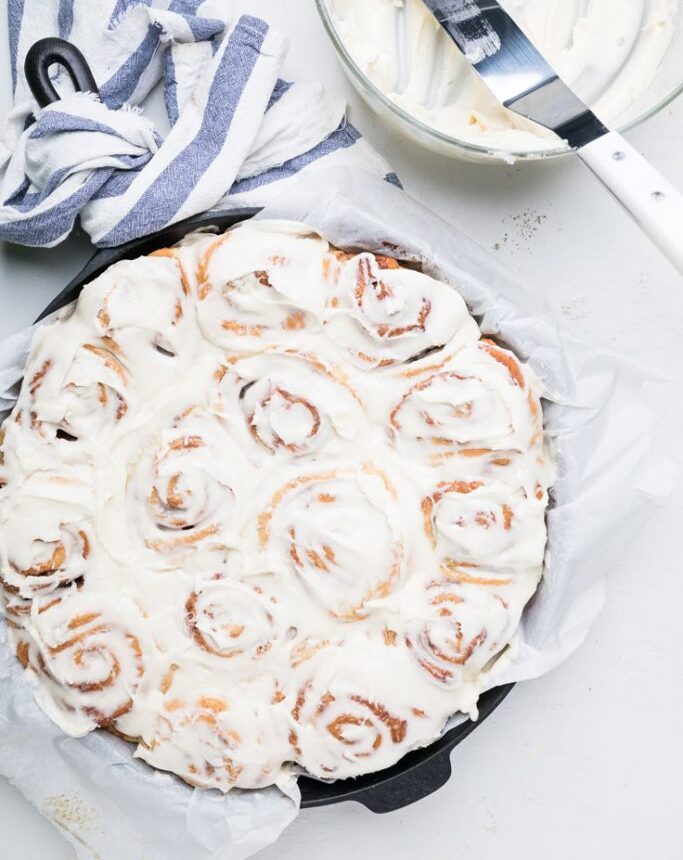 Dairy free, gluten free, soy free, nut free
Dairy free Christmas breakfast recipes don't have to be sweet – you can go the savory route too! This one-skillet meal is a flavorful breakfast loaded with nourishing ingredients. Picture eggs poached in a seasoned tomato sauce, with elements of smoked paprika, cumin, and cilantro. This is a great family-friendly meal for holiday mornings (or really, any morning)!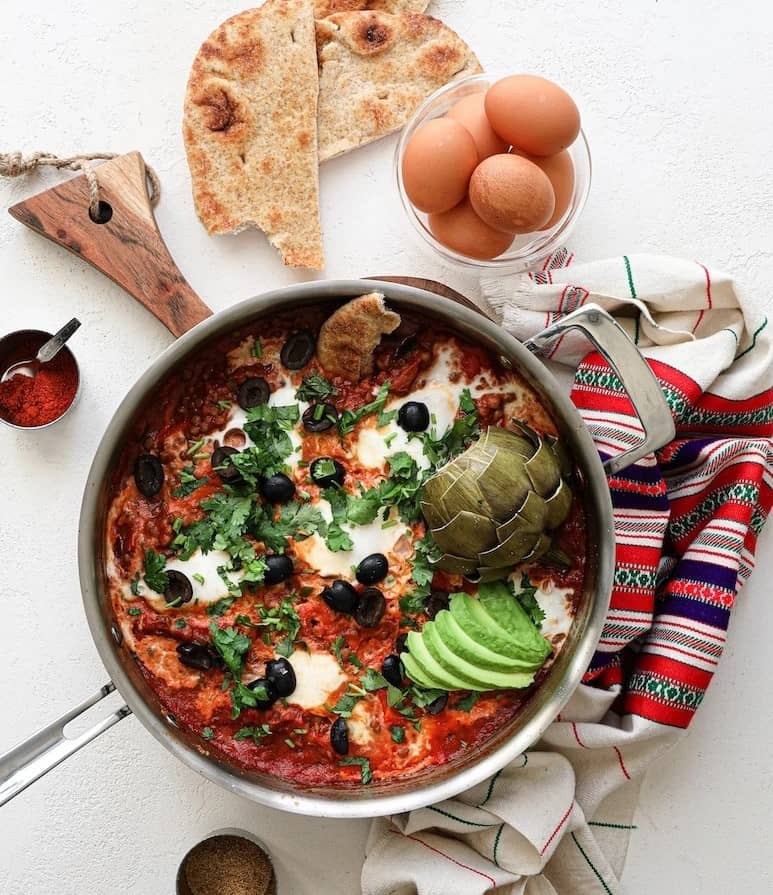 I hope you enjoy one of these meal options for your holiday morning this year! And don't forget to pin this below so you can refer to it every year.
Share: What's your favorite Christmas breakfast recipe?