If you want a festive treat this holiday season, look no further than these vegan and gluten free ginger snaps.  With both a deep sweet flavor and a little spice from the ginger – these are the ultimate cookie to warm you up on a cold winter night.
This version of ginger snaps is chewy and not crispy, but I find both my kiddo and I prefer it that way!  These are a great option to make leading up to Christmas, or even to leave out as cookies and (almond) milk for Santa.  And even if you're serving 'em up to people who aren't gluten free and dairy free, they'll never know the difference!  They're that good, I promise. 😉
Disclaimer:  I try to note potential allergens in all recipes – but as you know, manufacturers can change ingredient formulations or I may miss something.  Always double check ingredients and labels prior to consuming if you have an allergy.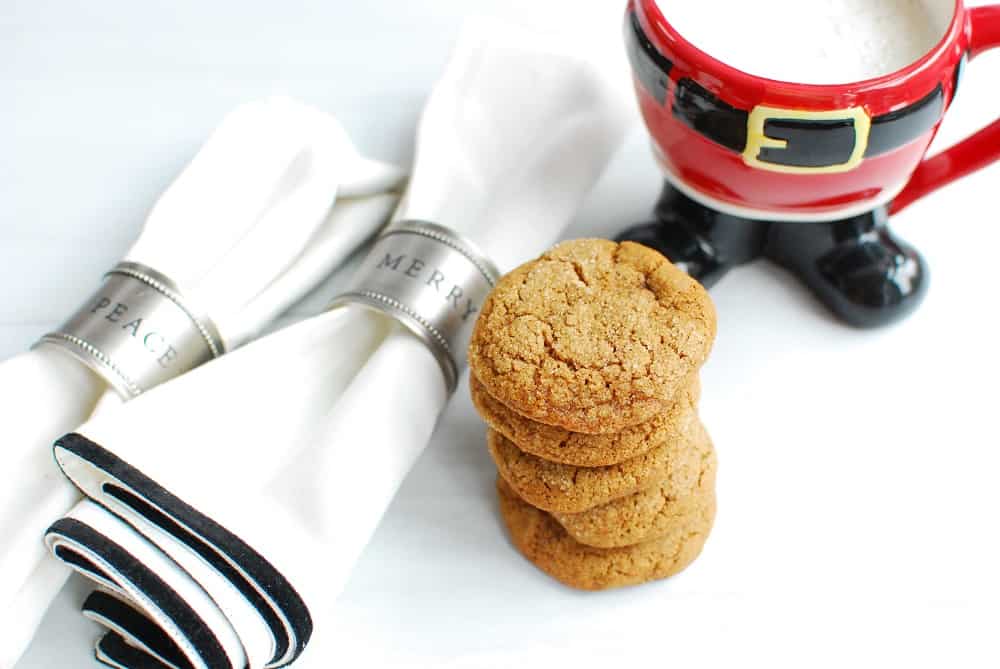 How to make vegan gluten free ginger snaps
To make these cookies, you'll need a few more ingredients than your average cookie recipe – but you've probably already got them all on hand in your pantry.  Here's what you'll want to gather up:
Ground flax seed
Hot water
Earth balance or another vegan butter
Brown sugar
Molasses
Vanilla extract
Ground ginger
Cinnamon
Nutmeg
Gluten free flour blend
Baking soda
Salt
Granulated sugar
You'll start by making your "flax egg".  If you've never made one before, it's really easy – you just mix your ground flax with a little hot water and let it sit for five minutes.  The texture becomes very gelatinous (I can't decide if I hate that word or not, lol); quite similar to the consistency of an egg white.  This helps bind egg-free goods together.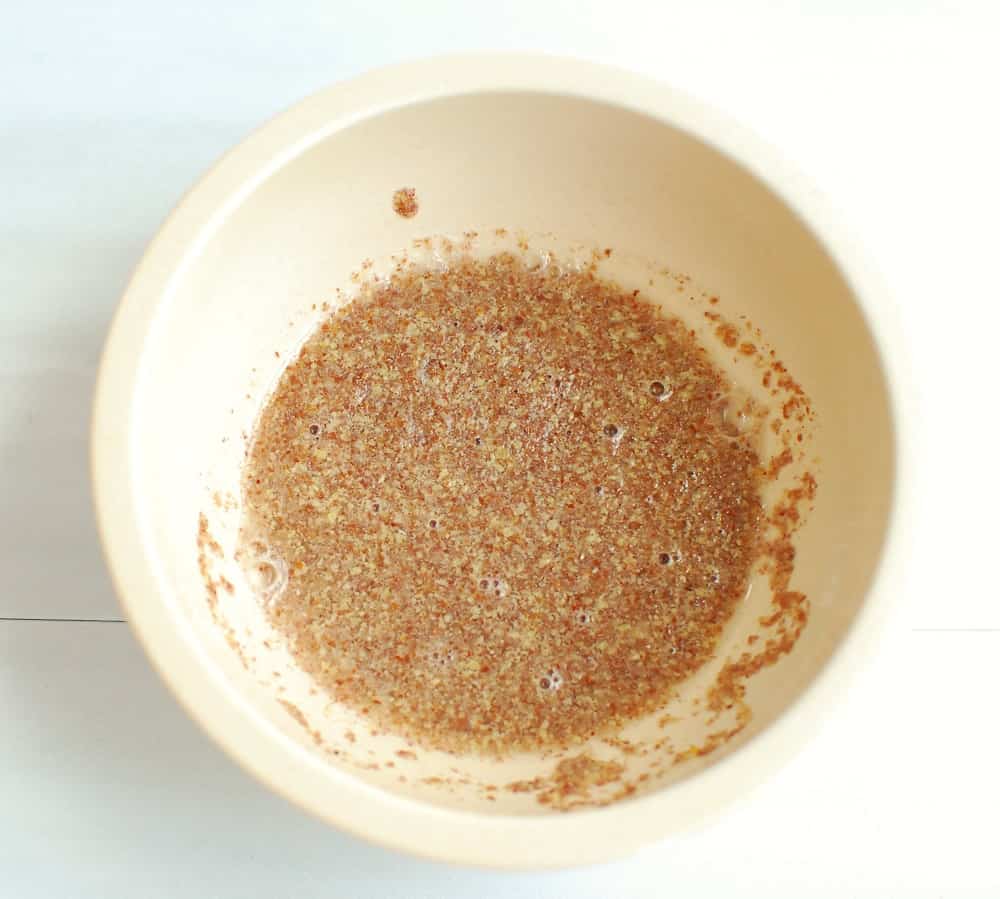 While you're letting your flax egg sit aside for a few minutes, you'll cream together your vegan butter with the brown sugar, molasses, and vanilla.  Then mix in your spices and flax egg, followed by your flour, baking soda, and salt.
You'll have a cookie dough that looks like this: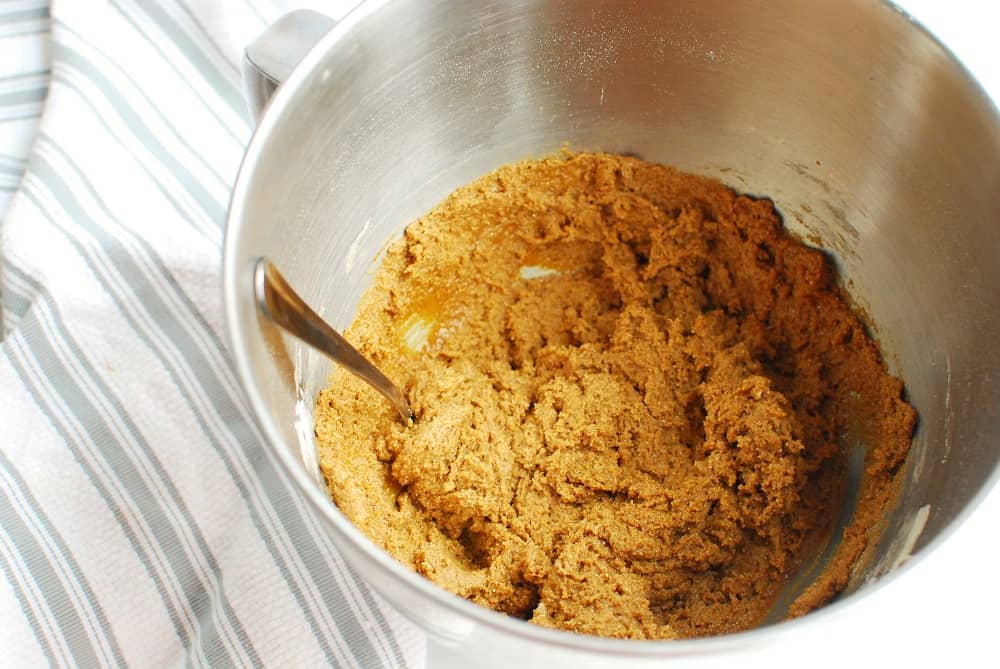 From here, I recommend popping your dough in the freezer for just a few minutes.  You don't have to do this – and I've done it without chilling many times – but it just makes it easier to roll the dough.
You'll roll the dough into small balls by hand.  Dip one side in the granulated sugar, then plop those cookie balls sugar-side-up on your baking sheet.  That will look like this: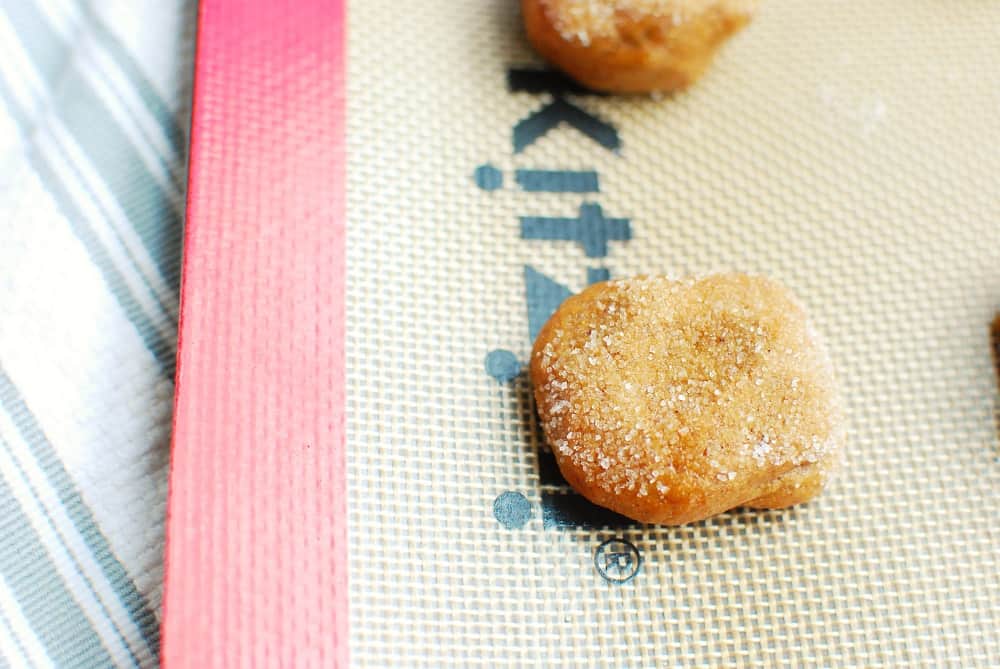 Now just pop them in the oven and bake for about 10 minutes and that's it!  Holiday cookie goodness right in front of you.
A note on sugar for vegan eaters
If you are a strict vegan that avoids all animal byproducts, you'll want to keep an eye out for vegan-friendly brands of white sugar and brown sugar.  Some brands of sugar are processed using a filtering system that involves bone char from animal bones.  If you avoid all animal products and want to avoid that as well, simply look for vegan-friendly brands of sugar that are processed differently.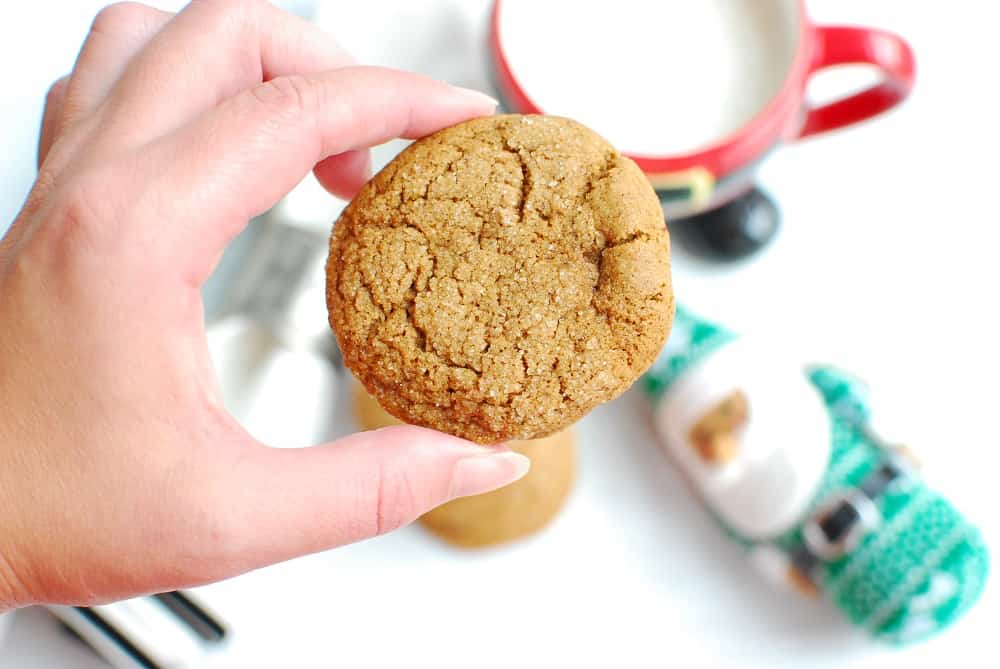 Helpful ingredient and tools
Disclosure:  This section contains affiliate links.  As an Amazon affiliate, I earn a commission on qualifying purchases.  It does not change your user experience in any way.
This gluten free ginger snap recipe is pretty straight forward but there are a few specialty ingredients and tools that are helpful to have, as you may have noticed in the ingredients/directions:
Jovial whole grain gluten free pastry flour – This is probably my favorite gluten free flour for baking – it works SO well in these cookies.  I find the texture of baked goods to be very similar with this compared to regular flour.  It's not carried in all grocery stores so if you have trouble locating it, just order it via Amazon or via the Jovial website. (Note the current box on Amazon looks different than below; Amazon's photo is simply old packaging).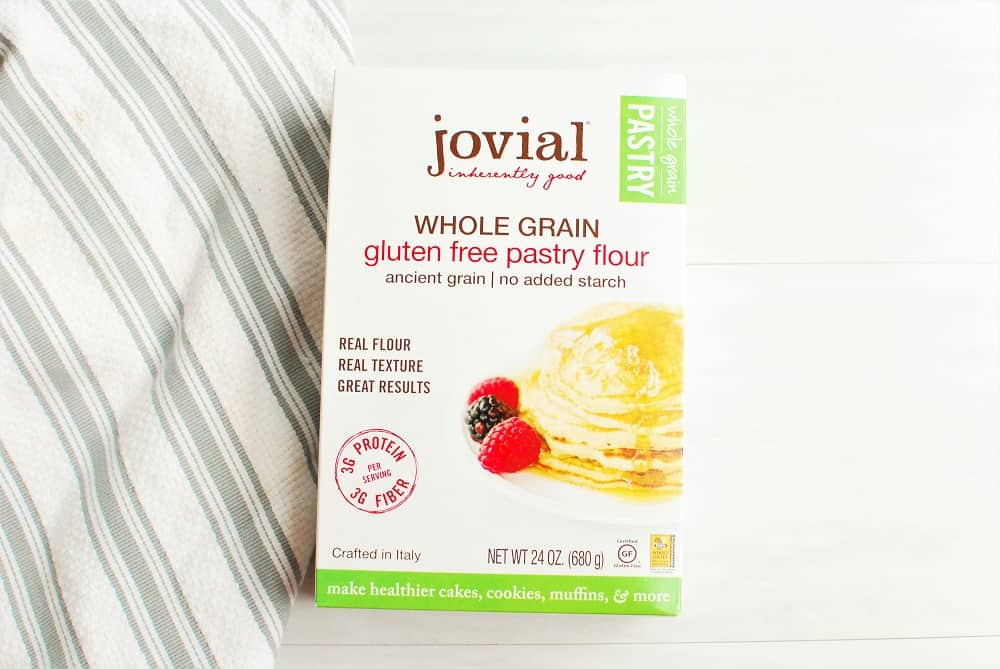 Ground flax seed – You can generally find this in the grocery store but if for some reason you have trouble locating it, you can easily order it here on Amazon.
Red container of Earth Balance – This is their soy-free dairy-free butter, and I use it for almost all of my baking!
Silicone baking mats – I can't recommend these enough.  I've owned this Kitzini set for the last 6 years and they have held up so well.  They ensure the cookies don't brown too much on the bottom before cooking through, and they also make it easy to remove the cookies from the pan after baking.  (Of course, you can certainly use parchment paper instead if you have that on hand).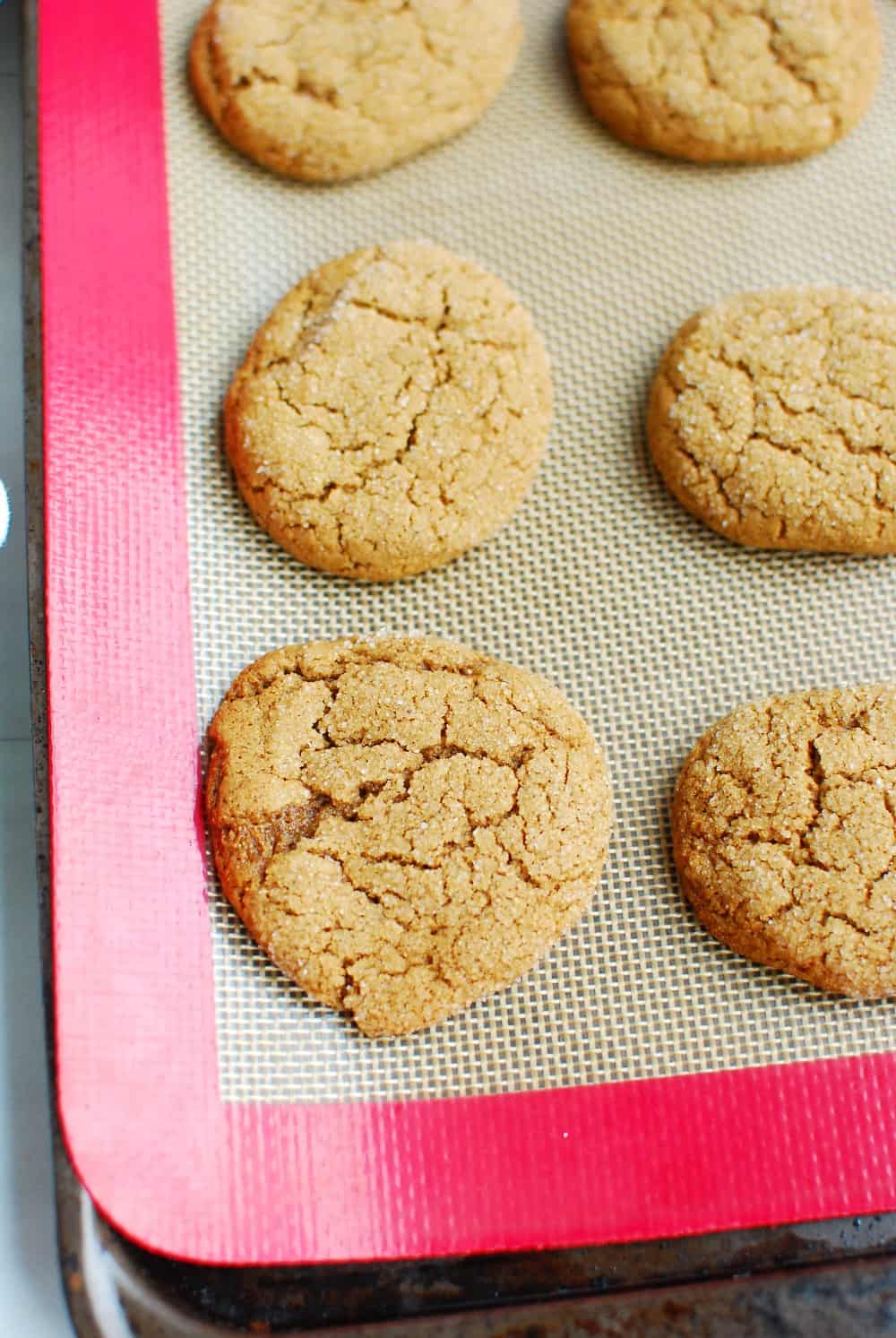 Kitchenaid Mixer – This is the kitchen tool I thought I didn't need until I actually owned it, lol.  My cranberry KitchenAid mixer is by far my favorite appliance!  I use it for everything, including making cookies.  You can obviously use a hand mixer or some elbow grease to stir by hand instead for now, but if your spouse or partner is looking for a good Christmas gift to get ya – this is it. (Also, my kiddo's favorite part of baking is when he gets to turn on the mixer!)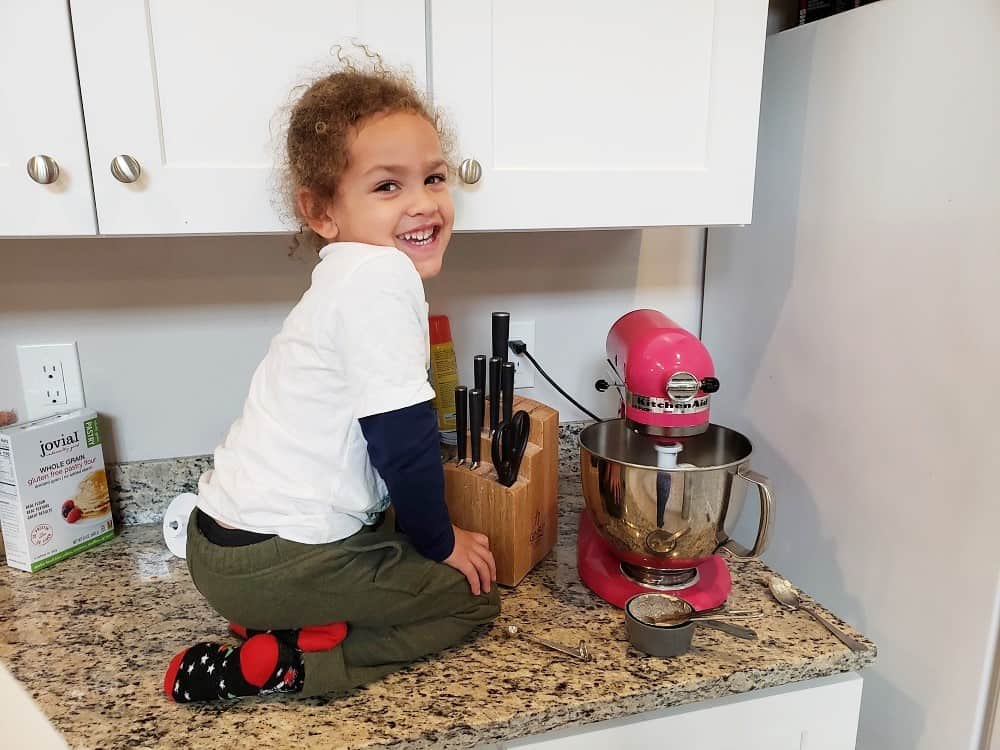 Allergens in this recipe
These vegan ginger snaps are free of many major allergens.  As written and using the ingredient choices I did, it's currently:
Dairy free
Nut free
Egg free
Wheat/gluten free
By ingredients, these gluten free gingersnaps can also be free from soy ingredients – as long as you choose a soy-free vegan butter (like the red container of Earth Balance).  Also, keep in mind that the gluten-free flour blend I use – Jovial's Whole Grain Gluten Free Pastry Flour – does note on the label that it may contain traces of soy.  This is a cross contamination warning from processing other ingredients with soy in the facility.  If you have a severe soy allergy, you might want to look for another gluten free flour blend produced in a dedicated soy-free facility.
Essentially, as long as you are choosing ingredients (i.e. vegan butter, gluten free flour) that fit your family's allergy needs – this can potentially be a top 8 free recipe.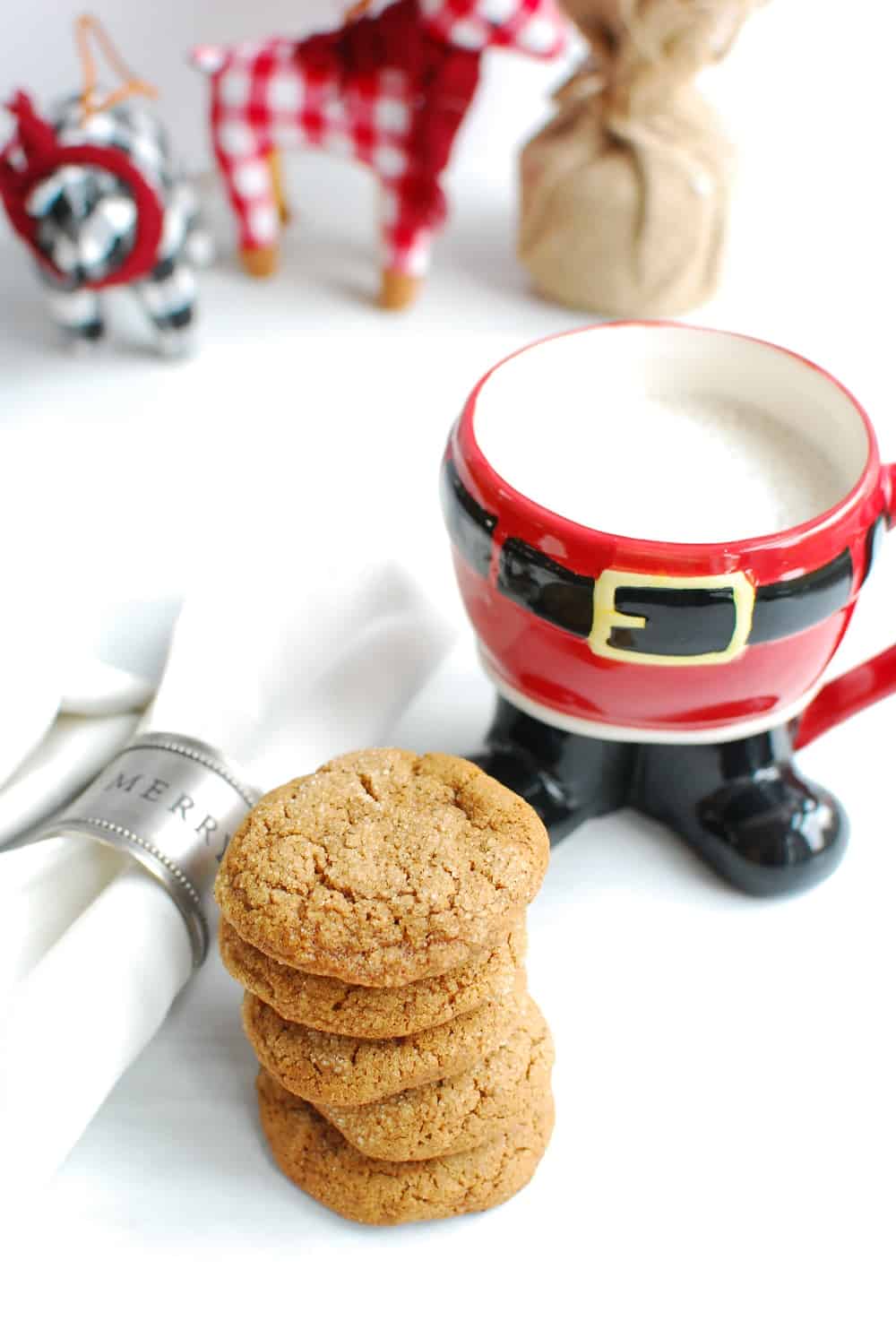 I hope you enjoy this recipe as much as my family did!  If you get a chance to try it, please feel free to leave a comment or a recipe rating below.
(PS – if you're looking for more holiday cookie recipes, don't forget to try my cutout dairy free sugar cookies!  These are great for making with Christmas cookie cutters.)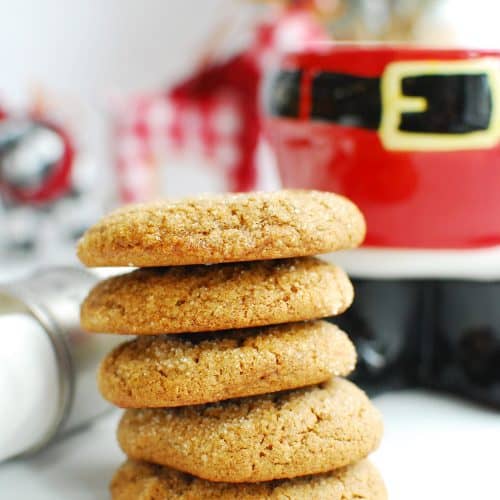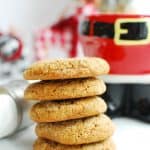 Vegan Gluten Free Ginger Snaps
If you want a festive treat this holiday season, look no further than these vegan and gluten free ginger snaps! Perfect to warm you up on a cold night.
Ingredients
1

tbsp

ground flax seed

2 1/2

tbsp

hot water

1/2

cup

Earth Balance

(or another vegan butter)

3/4

cup

brown sugar

1/4

cup

molasses

1/2

tsp

vanilla extract

1 1/2

tsp

ground ginger

1

tsp

cinnamon

1/4

tsp

nutmeg

2

cups

gluten free flour blend

(I recommend Jovial)

1

tsp

baking soda

1/4

tsp

salt

1/4

cup

granulated sugar

(for rolling)
Instructions
Preheat the oven to 350 degrees.

In a small bowl, create a "flax egg" by combining the ground flax seed with hot water. Let it sit to the side for a few minutes.

Meanwhile, in a large mixing bowl, beat the Earth Balance (or another vegan buttewith the brown sugar, molasses, and vanilla. A stand mixer is easiest but a hand mixer or stirring by hand works fine too!

Add the ginger, cinnamon, nutmeg, and the flax egg to the bowl. Give everything a good stir to combine well.

Add the gluten free flour, baking soda, and salt. Stir until combined.

Place the dough in the freezer for 5 minutes. Meanwhile, line a baking sheet with either a silicone baking mat or parchment paper.

Place the granulated sugar in a bowl. Remove the dough from the freezer, and roll it into balls (around 1 inch each). Roll one side of the ball in the granulated sugar, then place sugar-side-up on the baking sheet.

Bake at 350 degrees for 9-12 minutes, or until the cookies have flattened out a bit, the tops start to crack, and the dough has set. Let cool completely before removing from the pan. Enjoy!
Recipe Notes
Nutrition analysis (approximate per cookie):  117 calories, 4 g fat, 1 g saturated fat, 120 mg sodium, 19 g carbohydrate, 0.5 g fiber, 10.5 g sugar, 1 g protein, Vitamin A: 0%, Vitamin C: 0%, Calcium: 2%, Iron: 3%
Nutrition analysis assumes about 1 tbsp of rolling sugar goes unused, as not all will stick to the cookies.
Share:  What's your favorite holiday cookie to make?  If you tried these vegan gluten free ginger snaps, what did you think?