Get ready for all the fall feels with this delicious dairy free pumpkin spice creamer! Made with real pumpkin and the classic pumpkin pie spice, this four-ingredient recipe is incredibly simple to make. Prep a batch on Sundays and enjoy it in your coffee all week long.
Ingredients
Here are the ingredients you'll need: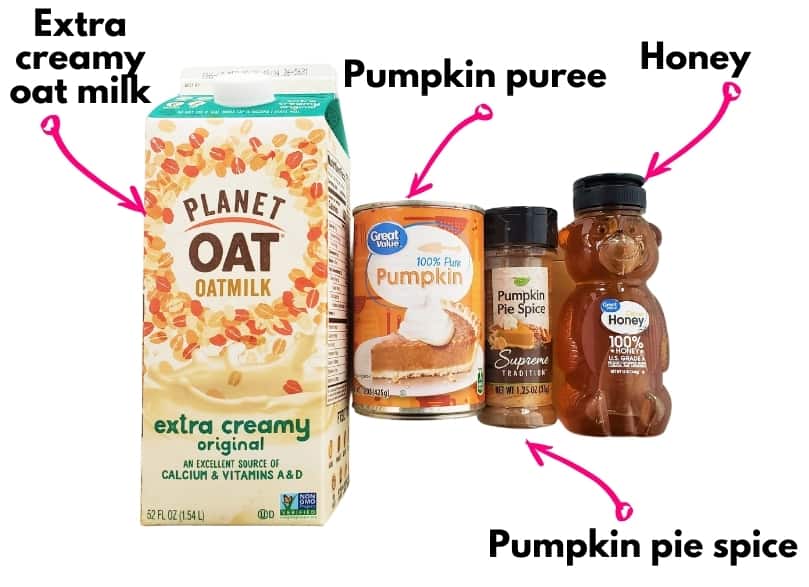 Oat milk – Use extra creamy oat milk for this recipe.  The texture is thicker and it works well for creamer.
Pumpkin puree – You want plain canned pumpkin puree for this recipe (not pumpkin pie filling).  This is a great recipe to use up a little extra canned pumpkin from a muffin or bread recipe.  But if you are buying pumpkin specifically for this, try freezing the rest in an ice cube tray (then transfer the cubes to a zip top bag for freezer storage).  Whenever you want to make a batch of creamer again, just pop out a cube or two!
Honey – I love the taste of honey!  I enjoy how every variety you buy can taste slightly different and add a unique taste to each batch of creamer.  You can also use maple syrup instead of honey to make a vegan version.
Pumpkin pie spice – You should be able to easily find this blend at the supermarket.  Pumpkin pie spice typically contains a mixture of ground cinnamon, cloves, and nutmeg, and sometimes ginger or allspice too.
Instructions
Once you've got your four ingredients, making this recipe is super simple.
You'll start by combining everything in a pot over medium-low heat.  Bring it to a simmer, then use a whisk continuously for about a minute or two.  You want to make sure the honey, pumpkin, and pumpkin spice are thoroughly mixed into the oat milk.
Now all that's left to do is let it cool a bit, and store it in a jar in the fridge!
As a heads up, it's completely normal for this to be a light brown color. Oat milk is a little darker than traditional milk, and combined with the pumpkin and pumpkin pie spice, it will be light brown.
When you're ready to make coffee, you can simply stir your creamer into your hot or iced coffee.
As an iced coffee drinker, I've got my ratio down pat: ¾ cup of black cold brew coffee (I love this Stok Cold Brew) with ¼ cup of this pumpkin creamer. Serve it all over ice and it's magical.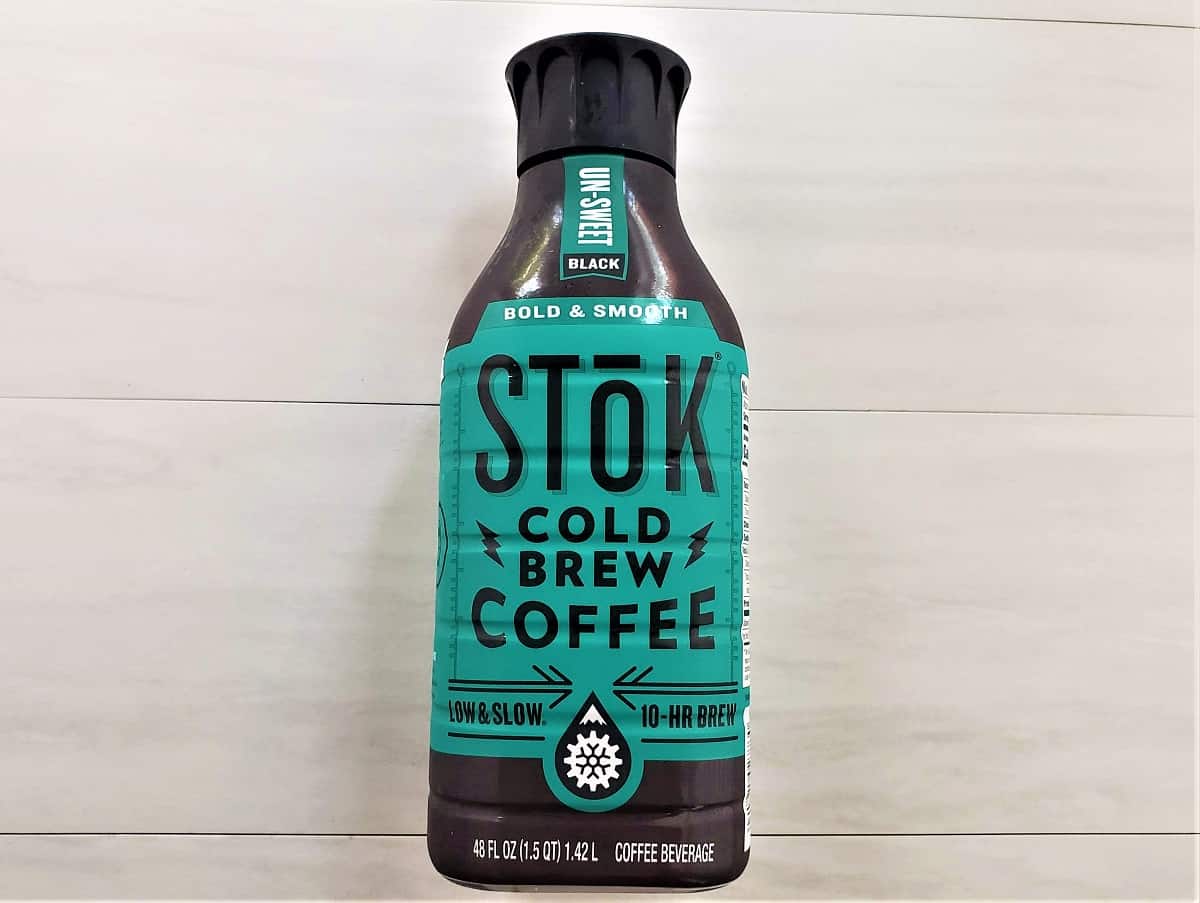 Recipe FAQ
Here are some common questions that may come up as you prepare this recipe:
Is there a substitute for pumpkin pie spice?
If you don't have pumpkin pie spice on hand, you can substitute it with a mixture of cinnamon, nutmeg, and cloves or allspice.  For 1 ½ teaspoons of pumpkin pie spice, use 1 teaspoon cinnamon, ¼ teaspoon nutmeg, and ¼ teaspoon cloves or allspice.
How long does homemade pumpkin creamer last?
Homemade pumpkin creamer will last for up to five days in the fridge.  If you don't think you'll use all of it in time, you can make a half batch of the recipe instead.
Can you use homemade pumpkin puree in the creamer? 
Yes.  If you'd prefer to use homemade pumpkin puree instead of canned pumpkin, just use an equal amount of homemade.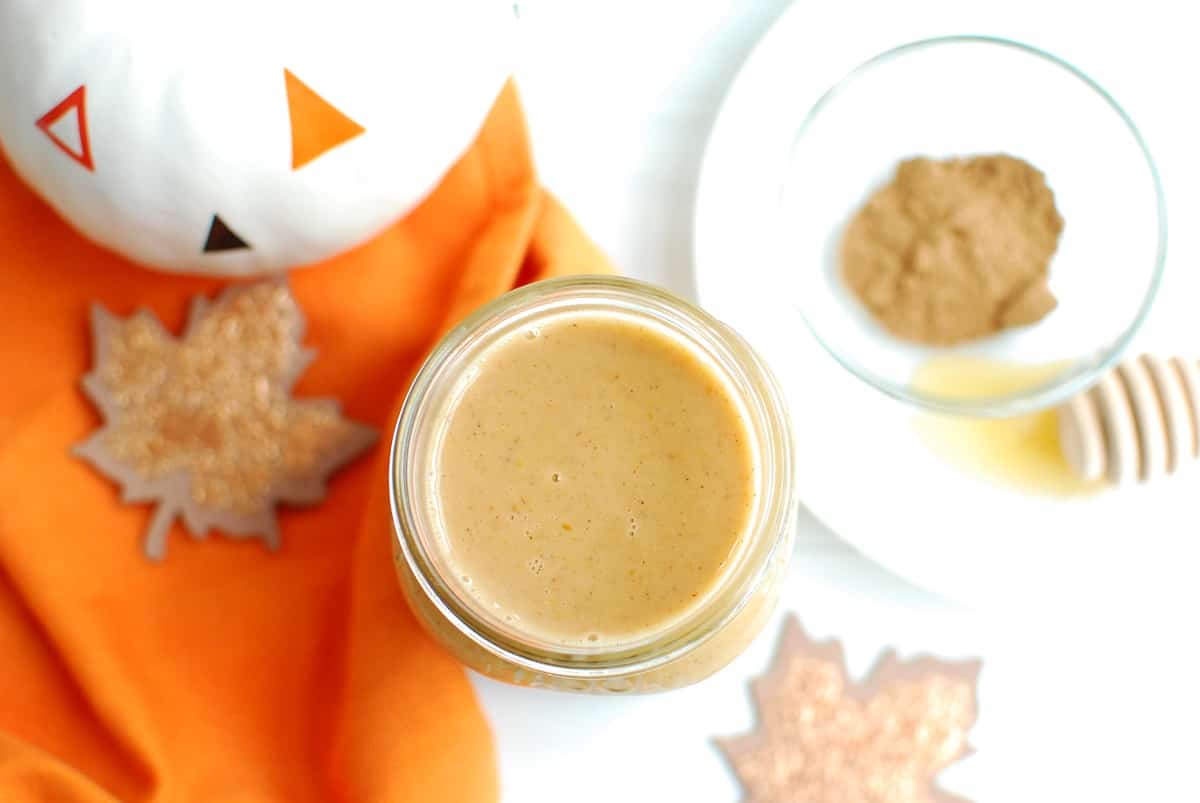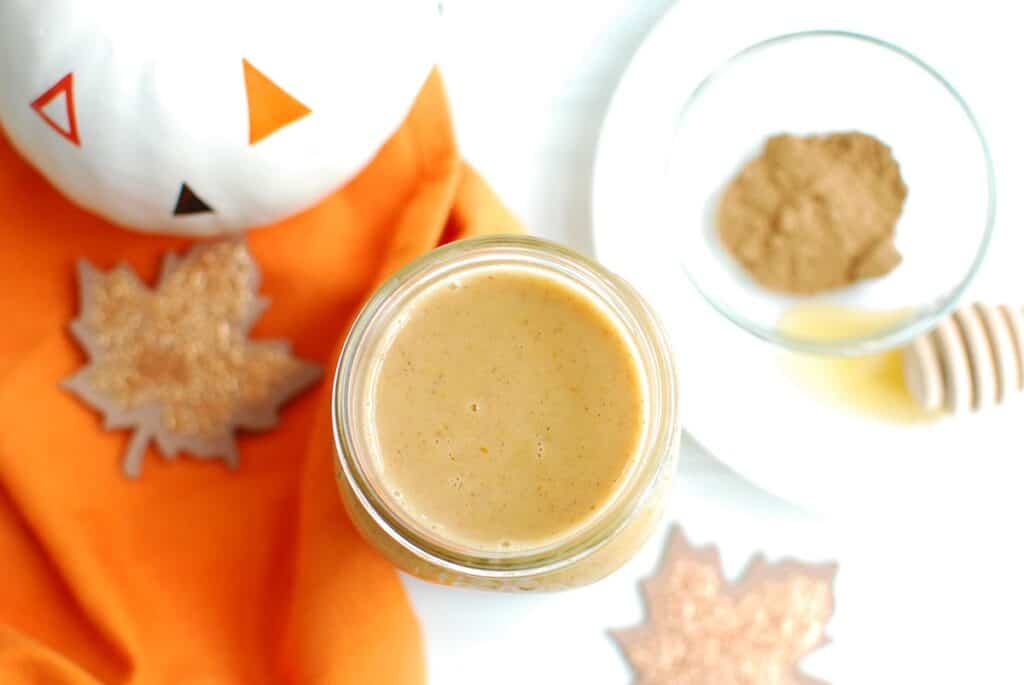 Allergens in this Recipe
* Disclaimer: Always double check ingredients and product packaging to confirm a recipe meets your allergy needs. While I try to note potential allergens below, there is always the chance I may miss something or that manufacturer formulations may change.
As written, this recipe is dairy free, egg free, nut free, and soy free.
As long as the oat milk you choose is certified gluten free, than this recipe is also gluten free.  The Planet Oat Extra Creamy Oat Milk that I personally used states that it is gluten free.  Chobani Extra Creamy Oat Milk also states that it is gluten free (at the time of publish).  Be sure to always check the label for the product you choose, as sometimes there can be regional variations (for example, Oatly milk products in Europe and Asia are not gluten free).
Of course, also double check the coffee you are purchasing if it's a prepared cold brew coffee. Sometimes these have dairy added, so just double check that it's only black coffee.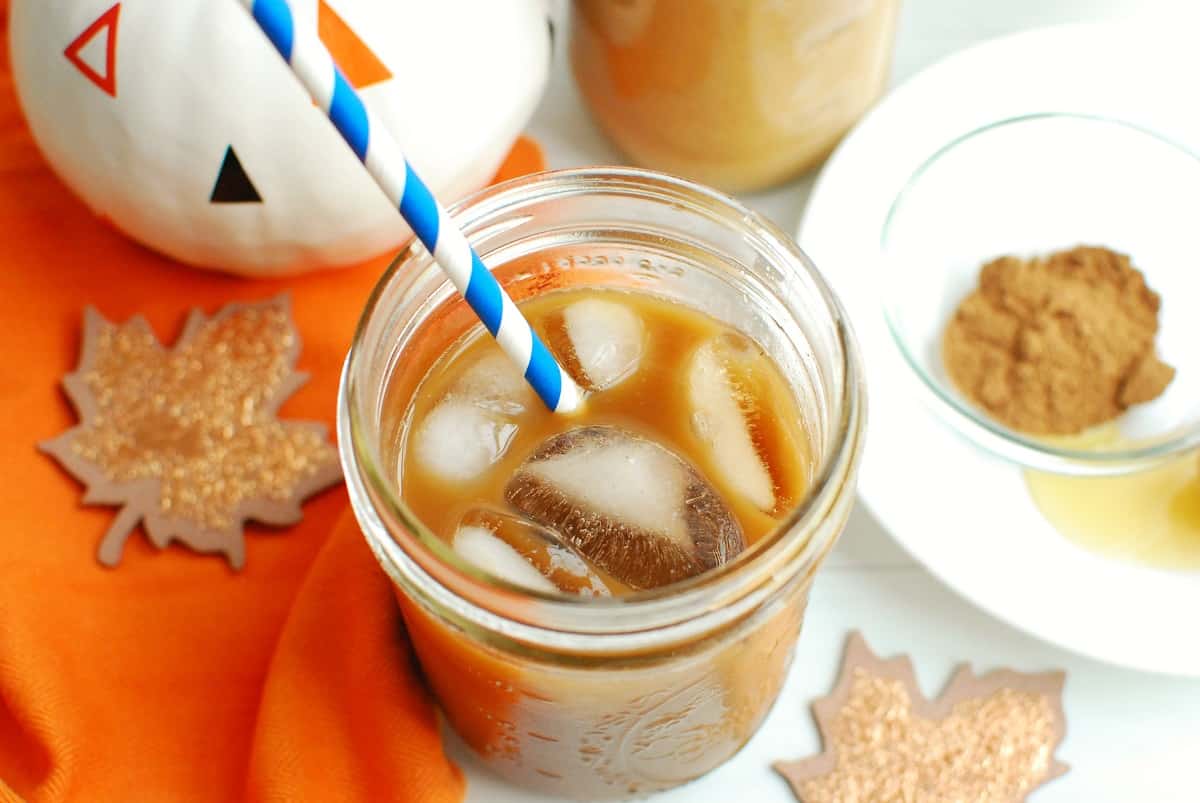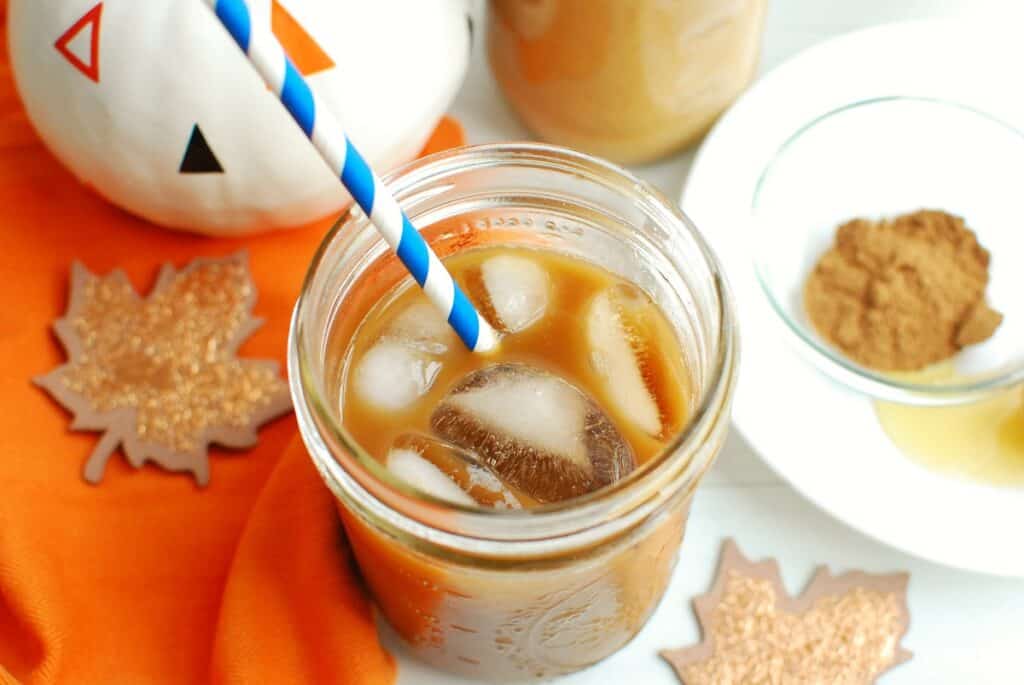 More Dairy Free Fall Treats
If you're looking for more fun fall recipes, try one of these ideas:
If you get a chance to try this dairy free pumpkin spice creamer, I hope you'll leave a recipe rating or comment below. We are huge fans of it in our house!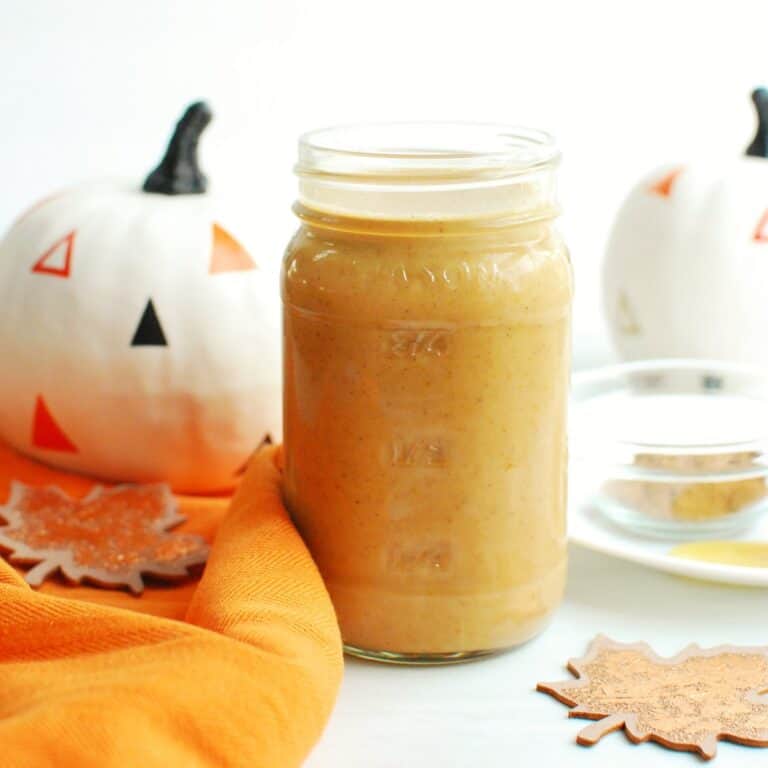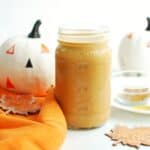 Dairy Free Pumpkin Spice Creamer
Jazz up your fall coffee with this easy-to-make, delicious, dairy free pumpkin spice creamer!
Ingredients
1 ½

cups

extra creamy oat milk

2 ½

tablespoons

pumpkin puree

2 ½

tablespoons

honey

(or pure maple syrup for vegan version)

1 ½

teaspoons

pumpkin pie spice
Instructions
In a medium pot over medium-low heat, combine the oat milk, pumpkin puree, honey, and pumpkin pie spice. Bring to a simmer, then whisk together on the stove continuously for 1 to 2 minutes, until all ingredients are well combined.

Remove from heat and let sit for a few minutes to cool. Pour into your coffee and enjoy! Store the remaining creamer in a jar in the fridge for up to 5 days.
Recipe Notes
You can adjust this recipe according to your tastes – feel free to use more or less sweetener, or more or less spice, according to your preferences. I recommend making the batch as written first, then adjusting for your second batch.
Makes 1 ½ cups of creamer. Because this is a little lighter than some traditional creamers, I would estimate a portion is around ¼ cup for the purpose of the nutrition facts (rather than standard creamers around 1-2 tablespoons). However, you can obviously use as much or as little as you please.
Nutrition facts (approximate per serving): 61 calories, 1 g fat, 0 g saturated fat, 31 mg sodium, 13.5 g carbohydrate, 1 g fiber, 8 g sugar, 0.5 g protein, Vitamin C: 5%, Calcium: 7%, Iron, 2%, Potassium: 3%
Share:  Are you a hot coffee or iced coffee lover?  If you tried this recipe, what did you think?
Feel free to pin this post to share with others!