Curious about what dairy free meals you can find at Burger King? We'll cover all the options in this post!
Let's be honest. Sometimes you just crave a burger. A big, juicy burger with alllll the toppings. A whopper of a burger! (Can you see where I'm going here?)
Grilling up a burger isn't always in the plans, so that's when you think about taking a swing through the Burger King drive-thru, instead. Burger King is famous for its flame-broiled, massive burgers with lots of sloppy toppings. Mmmmm. Perfect for when those cravings hit.
But then you remember: you can't just run willy nilly to the fast-food burger joint and order anything off the menu, because you need to eat dairy-free! Womp, womp.
Well, cheer up, my flame-grilled, burger-loving friend: you don't have to avoid the King altogether! You just need to know your stuff about their menu.
Scoping Out the Menu
So let's cut to the chase: what can you eat at Burger King if you need to avoid dairy?
Amazingly, Burger King actually has a decent selection of dairy-free menu options compared to some other fast-food franchises out there. Kudos to BK!
As usual, though, you ABSOLUTELY should check the most recent allergen menu online via the corporate website (scroll all the way to the bottom for the most recent allergen information for download or to view in your browser; you'll see it in the footer under "BK Cares").
You can also ask at the restaurant, however I've found that many fast food franchises will simply direct you to the website for the most recent information anyway. If Burger King is a favorite family treat for you, go ahead and bookmark the website on your device to keep it handy.
The one helpful thing about asking at the restaurant itself? You may be able to get allergy information about limited time product offerings that aren't always on the official allergen menu.
Like many fast-food restaurants, Burger King does change the menu to accommodate seasonal specials and test out products in certain areas. You'll need to ask for an updated ingredient and allergen information at the restaurant (though if they cannot provide that information, it's recommended you skip those limited time offerings).
Dairy-Free Burger King Meals
Disclaimer: This post is for informational purposes only and is not intended to be medical advice. Manufacturer formulations can change at any time, and there is always the possibility that we missed an ingredient.
Always double check ingredients prior to purchasing and consuming. In addition, cross contamination may always be a concern when eating out, and is one that we are not always able to account for below. Foods may be sliced on the same cutting board or handled by a person wearing the same pair of gloves that just touched a dairy ingredient. Always check with your doctor regarding the safety of eating out when you or a family member has severe allergies.
Here are the items with NO dairy ingredients for the United States per the franchise's most recent allergen update at the time of writing this piece. I've also indicated other top-8 allergens for these items, in case you need to avoid any of those, too.
(Burger King is a global company, so if you need to check menu choices for other countries, you'll need to go to the country-specific website.)
Main entrees:
WHOPPER®, WHOPPER JR.®, and DOUBLE WHOPPER® [egg, soy, wheat]
IMPOSSIBLE WHOPPER® (vegetarian burger) [egg, soy,wheat]
Hamburger (regular) [soy, wheat]
Breakfast items:
Unfortunately, none of the breakfast items are truly dairy-free. Some have a risk of cross contact in the fryer. Of course, most breakfast foods include milk-based ingredients, anyway. You can skip down to the next section for more information on this!
Side items:
Dutch Apple Pie [soy, wheat]
Children's items (KING JR® options):
Kids meals come with a choice of side between applesauce, fries, or onion rings. Onion rings have milk, so that's a no-go. Fries do not contain dairy ingredients but have a cross-contact risk with shared fryers. Applesauce is a safe side!
Hamburger KING JR® meal [soy, wheat] with applesauce
Chicken Nuggets KING JR® meal [wheat] with applesauce
PB&J Jamwich [peanuts, soy, wheat] with applesauce
Capri Sun® Apple Juice
Beverages:
BK® Cafe Coffee and Decaf Coffee (Plain, black, without anything added, of course! NONE of the frappes or iced coffees are dairy-free.)
All the sodas and juices
Frozen Fanta Cherry ICEE® and the Frozen Coke® (But be careful! NOT the Frosted Frozen Coke!)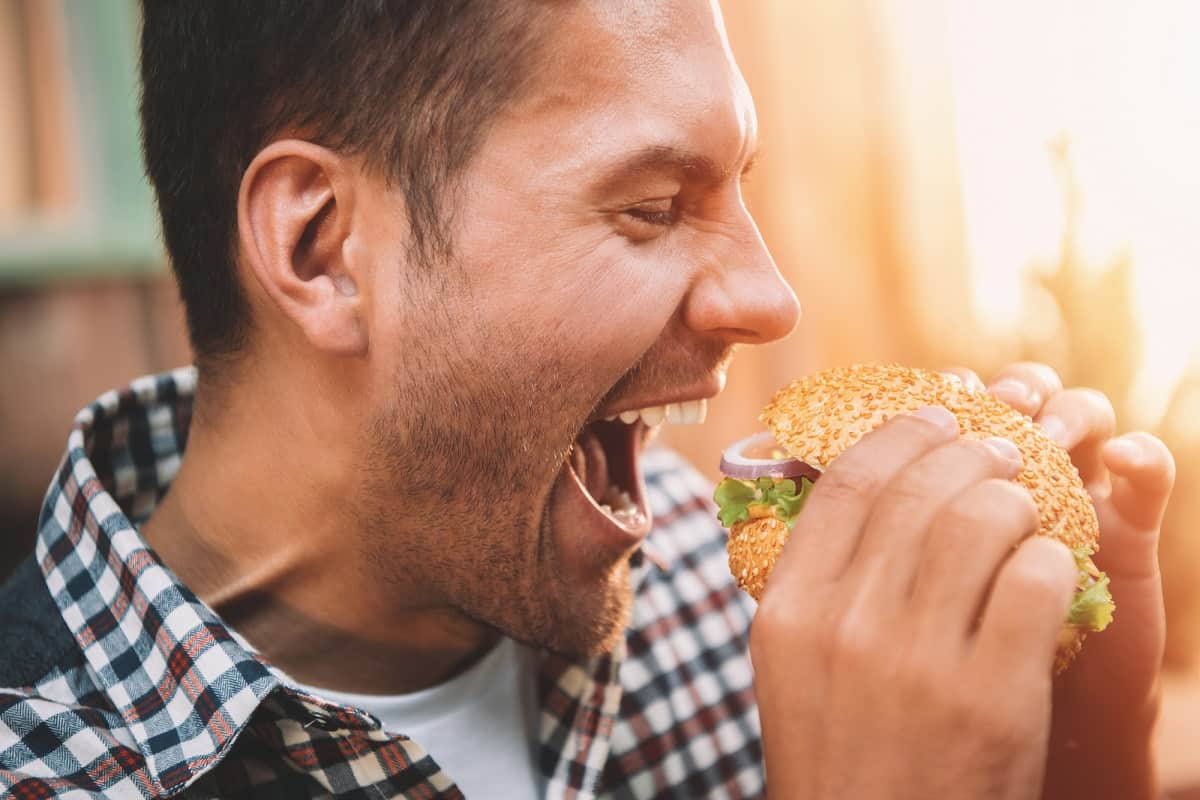 Burger King Menu Choices with Cross-Contamination Risk
Burger King has other technically dairy-free menu items. BUT be careful with these, because they're prepared in shared fryers with items that DO contain dairy.
Important: If you have a true allergy to milk protein, you'd be wise to avoid these foods. If you simply stay away from dairy for other dietary or personal reasons, then these menu choices may be just fine.
Main entrees:
Chicken Jr. sandwich [egg, soy, wheat]
Spicy Chicken Jr. sandwich [egg, soy, wheat]
Crispy Chicken sandwich [egg, soy, wheat]
BBQ Bacon Crispy Chicken sandwich [egg, soy, wheat]
Chicken Nuggets [wheat]
Chicken Fries [wheat]
Breakfast items:
French Toast Sticks [soy, wheat]
Hash Browns [wheat]
Sides:
*Pro Tip: watch the names on menu items! There is a difference between an "original" chicken sandwich, a "crispy" chicken sandwich, and a "spicy" chicken sandwich, for example. Both the Crispy Chicken and the Spicy Chicken Jr. sandwich do not contain dairy ingredients; they only have shared fryer cross contamination risk. BUT the Original Chicken, Spicy Crispy Chicken sandwich and the Crispy Chicken Club all contain actual dairy ingredients.
Additional Tips When Eating Out
There are some general guidelines you should remember when eating out at ANY restaurant, but these tips are doubly important when you are eating at a fast-food place, especially national chains or franchises.
1. Check for the most recent allergen or nutrition information menu.
Don't rely on the fact that you ate there recently or downloaded their allergen menu a couple months ago. Menu choices, food prep methods, ingredients, and suppliers change more than you would think.
2. Be conscious of how and where the food is prepared.
In other words, be aware of possible cross-contact.
Maybe they used to have separate fryers for the french fries, but now everything is deep-fried in one piece of equipment. It's best not to make assumptions.
And be confident you know the latest ingredients and preparation methods if you choose to order through a mobile app. Some apps allow you to indicate if you have an allergy and need special preparation, but many do not.
3. Carefully consider ordering regular items without cheese.
A lot of menu choices at fast-food restaurants include toppings like cheese automatically. For example, at Burger King, all the salads are listed with dairy…usually because of shredded cheese toppings. However, without a full ingredients list, it's impossible to know if the dairy is only in that cheese – what if the croutons are flavored with milk ingredients?
Unless you can view a comprehensive list of all the ingredients for every part of a dish, don't risk it based on what you think the dairy ingredient is.
Similar to the last tip, you also need to think about how the food is prepared. If you order a specialty burger without cheese, will the employees wash their hands or change food prep gloves to avoid cross-contact from the cheeseburger they just slapped together?
Or imagine the high school student that made a mistake and put cheese on your sandwich. Will he or she quickly pick it off rather than make a new one? Yikes.
Just beware of the risks of ordering a menu item that normally includes a milk-based ingredient.
4. Don't be afraid to ask.
Sometimes it can feel embarrassing to have to ask things like:
Where's your latest allergen menu?
Is the food prep area wiped down between orders, or do you have any special food-allergy food prep procedures?
Can I see the ingredients on that?
Please, don't be ashamed to ask employees to answer these questions. It's your right as a consumer to know about what you are eating and what risks might be involved. Honestly, the restaurant owners would rather have you ask and be informed than consume food that would make you sick! That's a public relations nightmare they DON'T want on their hands.
More Choices Than Expected!
American fast-food chains definitely aren't the easiest place to find food without milk products in them! But remarkably, Burger King does have a fair selection of dairy-free items.
Depending on your risk level for cross-contact and the severity of your intolerance or food allergy, you may actually have quite a few choices at this chain. Who would've thought?
So what are you waiting for? Go treat yourself to a big, fat, mouth-watering, dairy-free burger!
PS – Need more ideas food on-the-go? This dairy free eating out guide has options at many popular fast food and casual restaurants.
Share: What's your favorite dairy free meal to get at Burger King?
Please pin this post to share with others 🙂