If you're looking for some delicious dairy free air fryer recipes, you've come to the right place! From dinners to appetizers to desserts, find 20 of our favorite air fryer recipes that are perfect for anyone on a dairy free diet. These recipes are easy to follow and taste great. Time to start cooking!
Appetizers
1. Air Fryer Jerk Chicken Wings from Dairy Free for Baby – Who's in the mood for some spice? Using a traditional jerk seasoning paste and a few other simple ingredients, you can quickly whip up these fiery wings. Perfect for game day!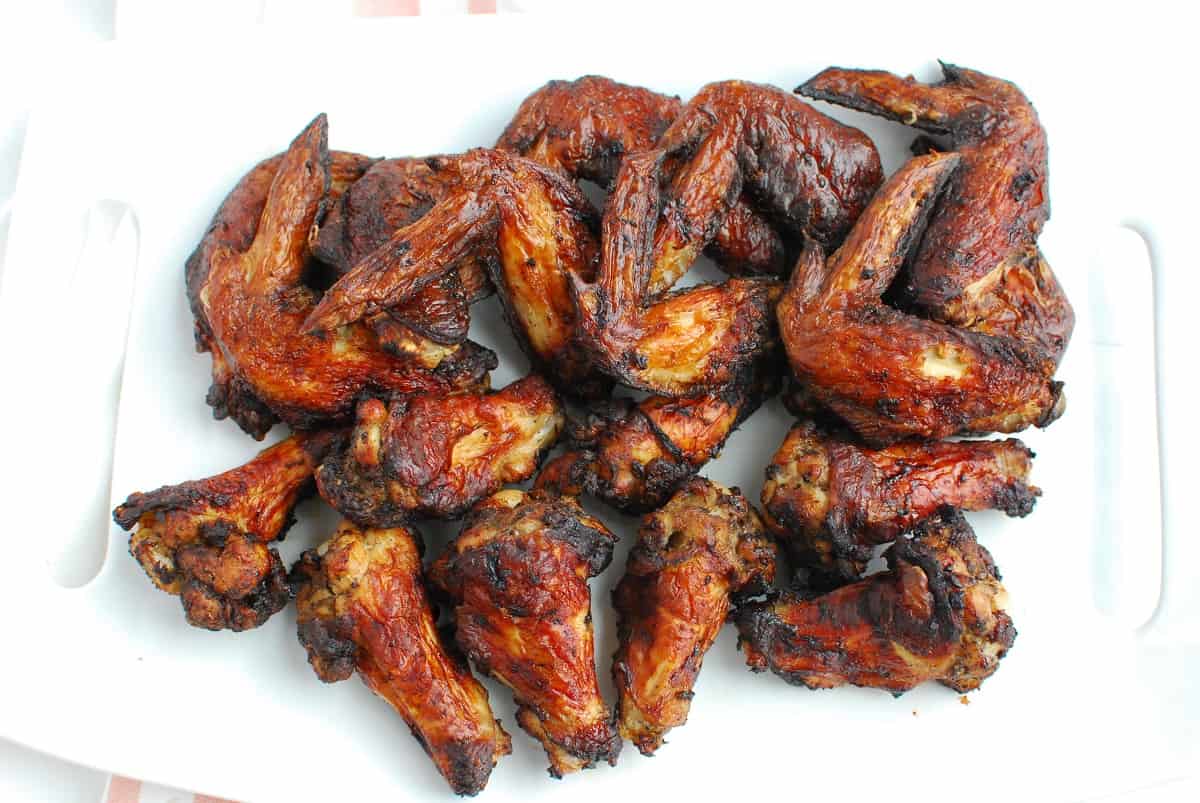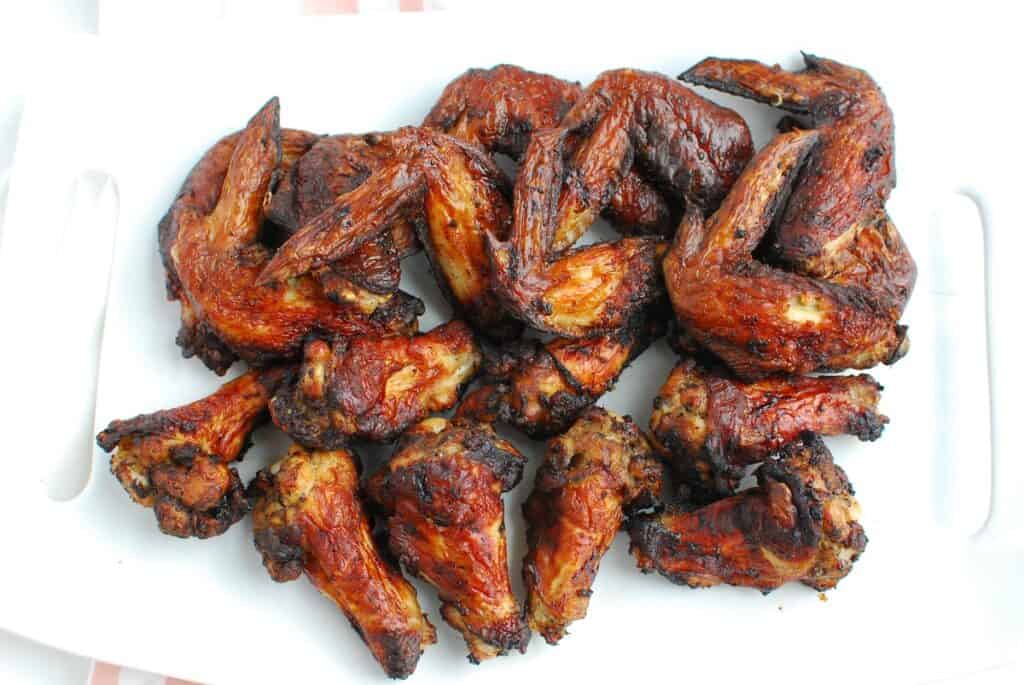 2. Air Fryer Potato Tacos from Vegan Huggs – Gear up for game day with these crispy Potato Air Fryer Tacos. They're bite-sized and perfect for dipping in your favorite sauces and salsa. Sure to be a crowd-pleaser.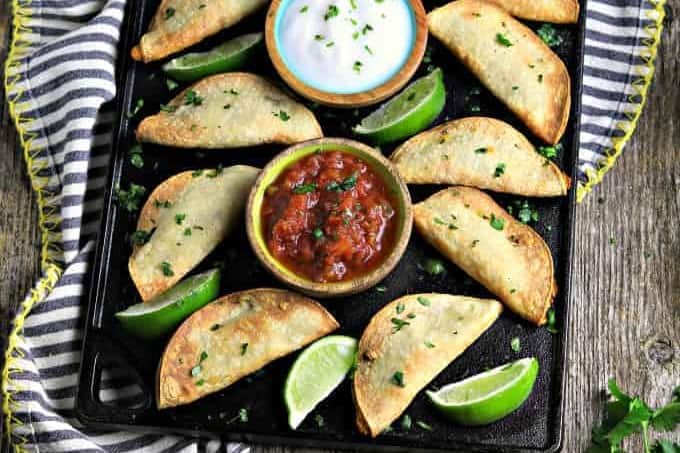 3. Air Fryer Tortilla Chips from Snacking in Sneakers – Got corn tortillas, oil, and salt? Perfect, you're all ready to make your own homemade chips! Making them in the air fryer puts a healthier spin on them. Dip 'em in your favorite guac or salsa when they're done.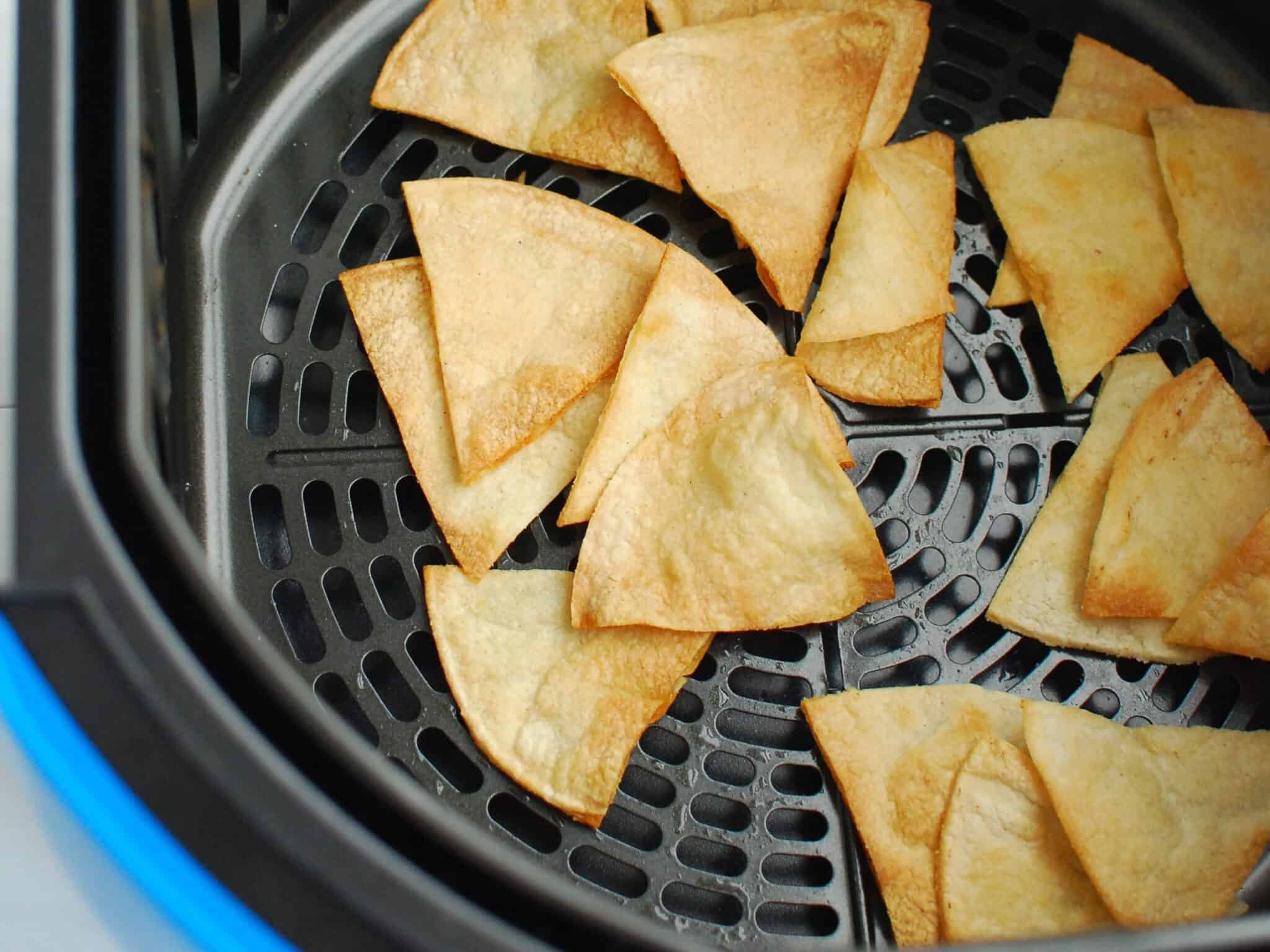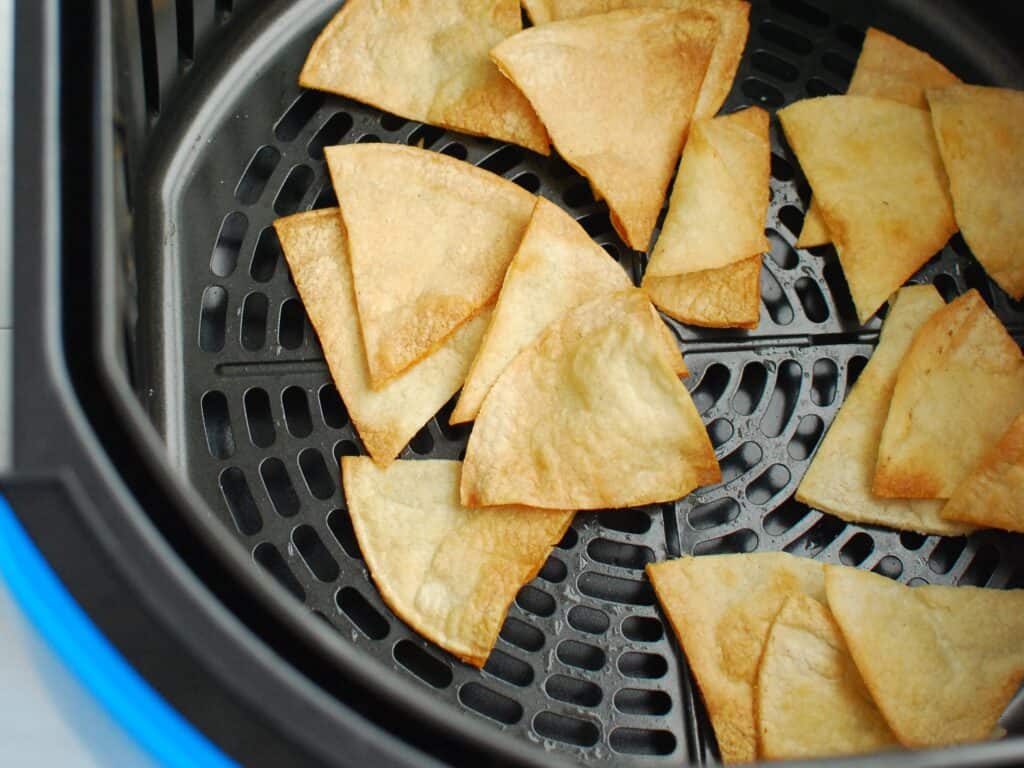 4. Vegan Air Fryer Fried Pickles from The Urben Life – Fried pickles were something I didn't try until fairly recently, and goodness – I was missing out! This version is made nice and crisp in the air fryer without any dairy or egg ingredients. (Quick tip – be sure to double check your panko breadcrumbs to ensure there is no dairy. A few years ago almost all of them were dairy-free, but I have seen a few brands that include dairy now.)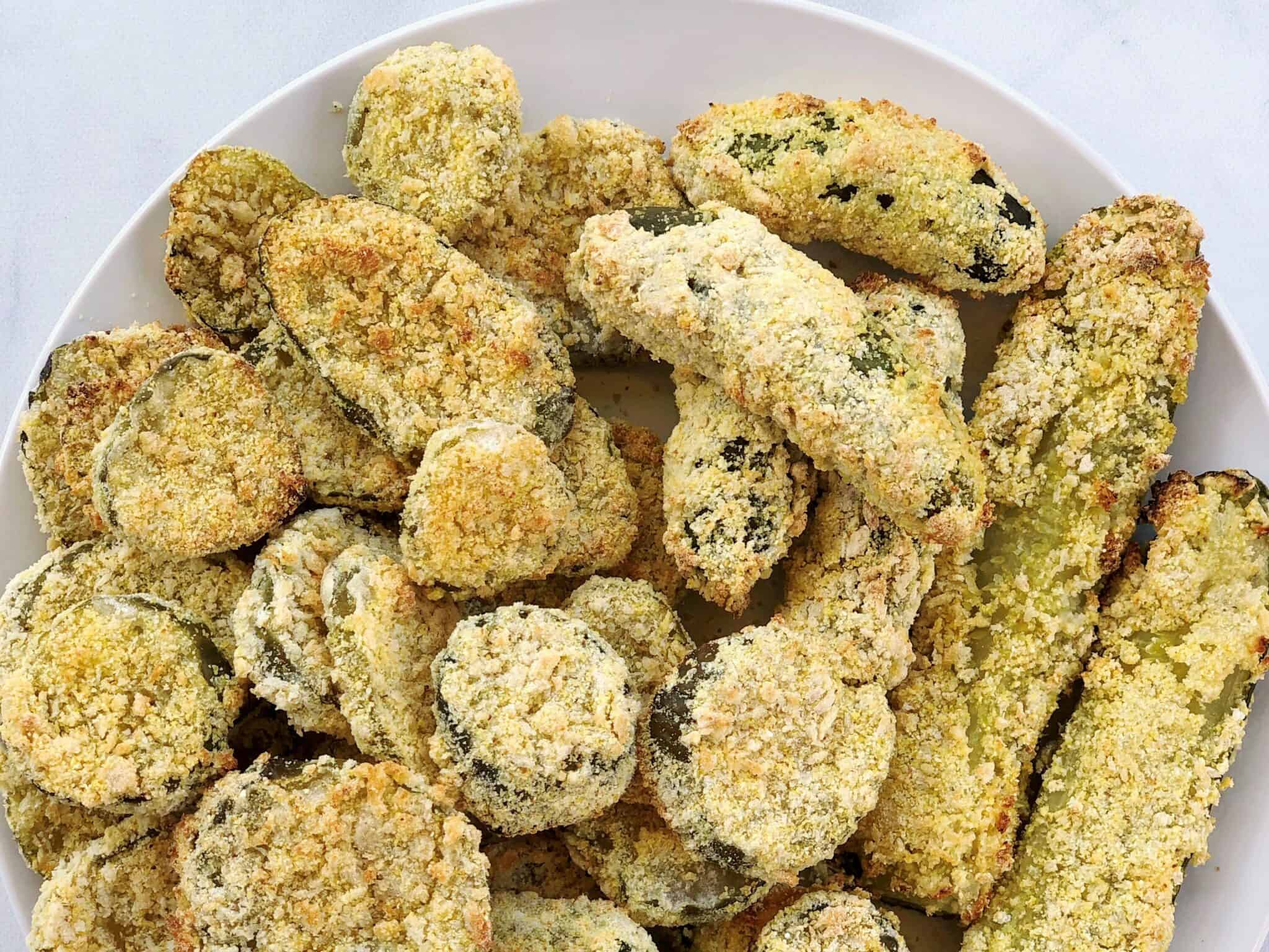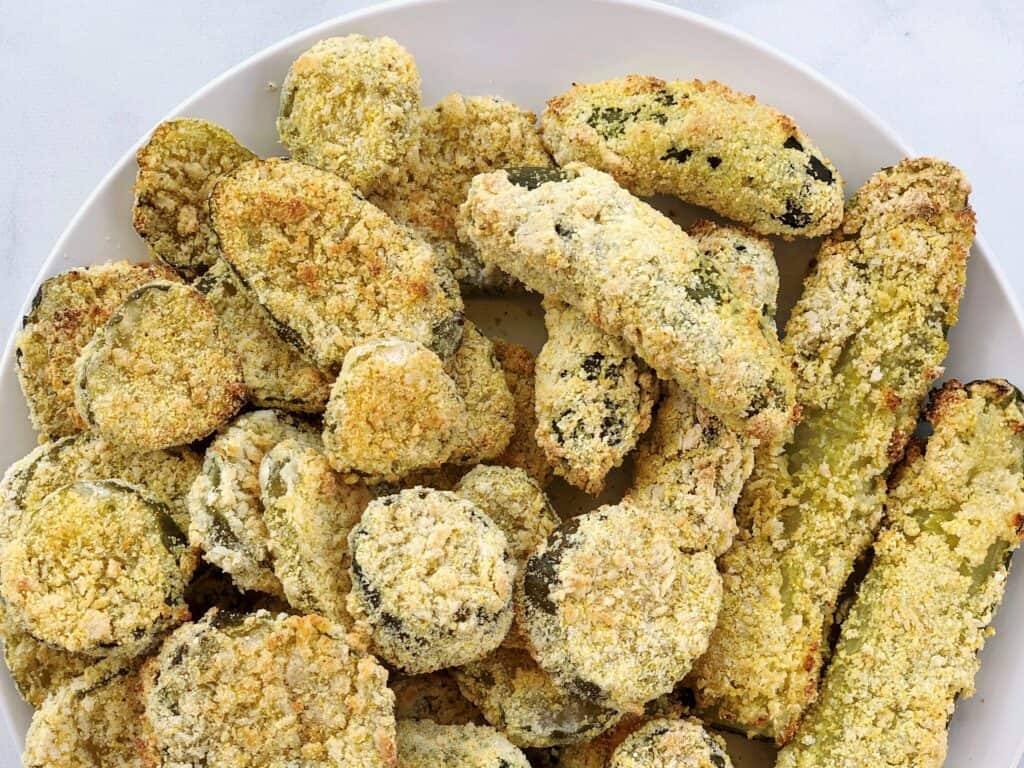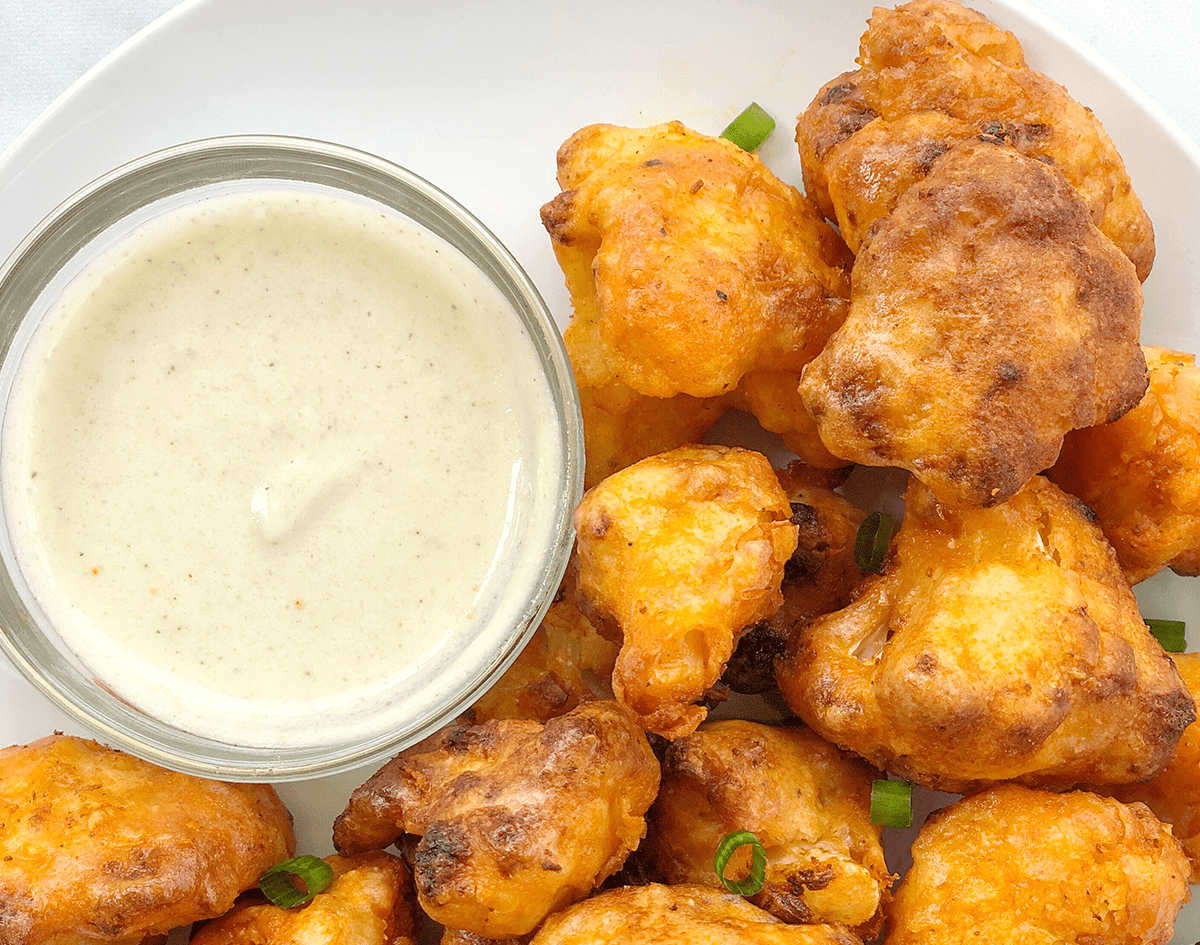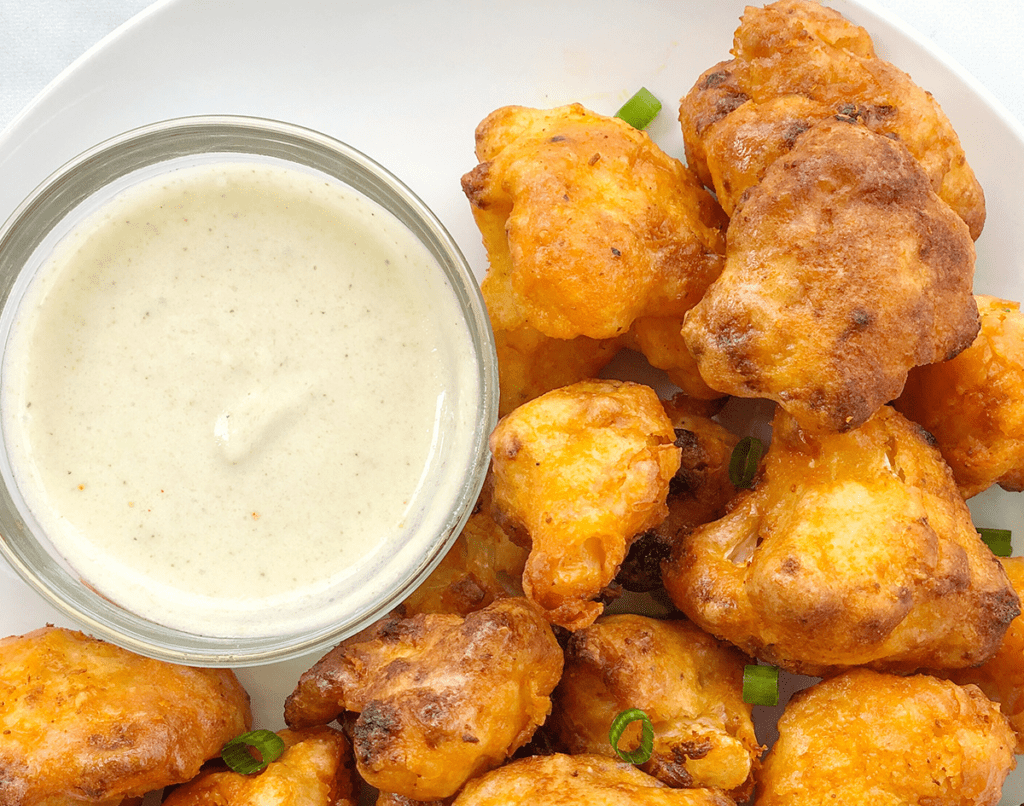 Entrees
6. Air Fryer Tilapia from Savory Sweet Spoon – Looking for a quick dinner? Try this Air Fryer Tilapia rubbed with blackened seasoning. It's perfectly crispy on the outside and fork tender on the inside. Throw some veggies in the air fryer with the tilapia and you have a one pan meal ready in less than 20 minutes!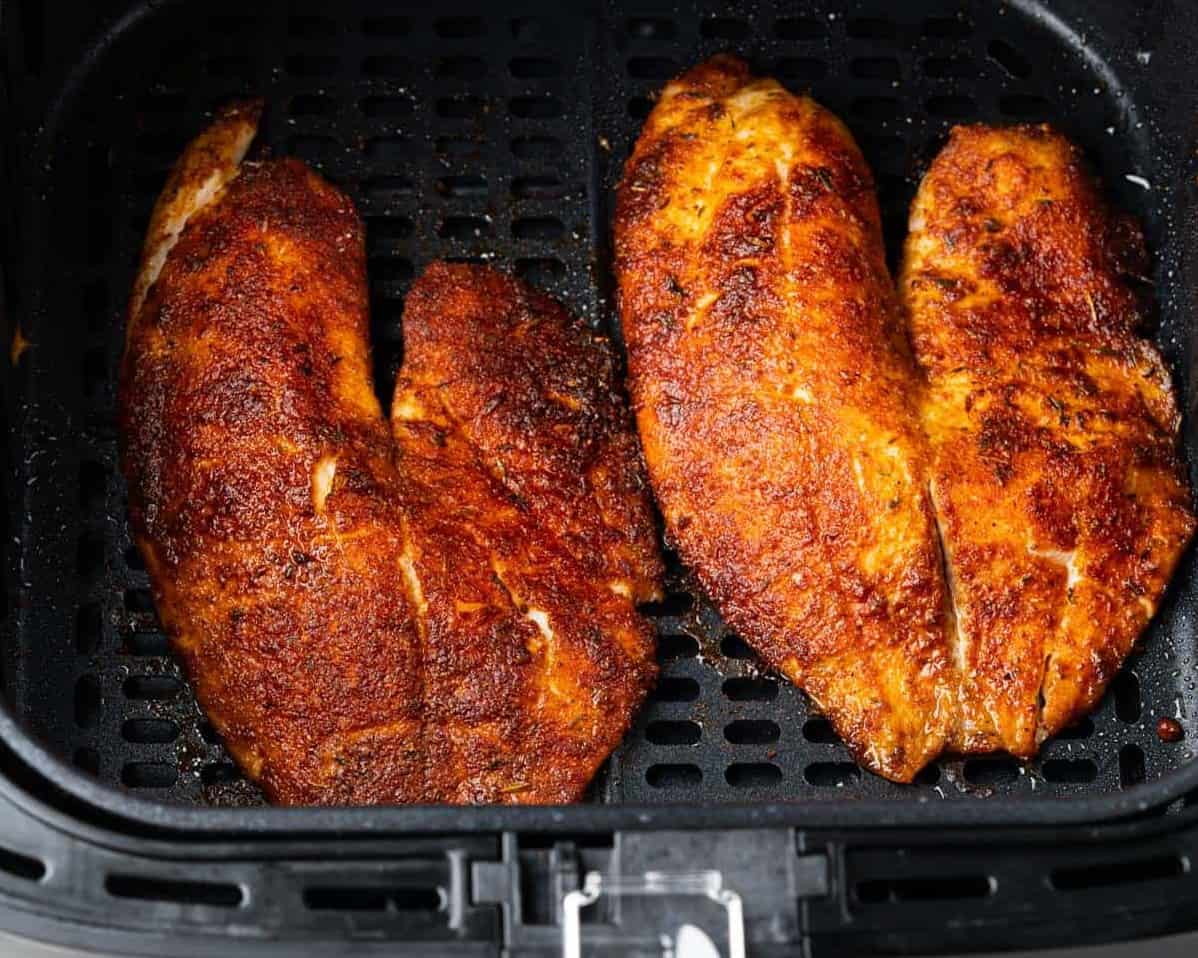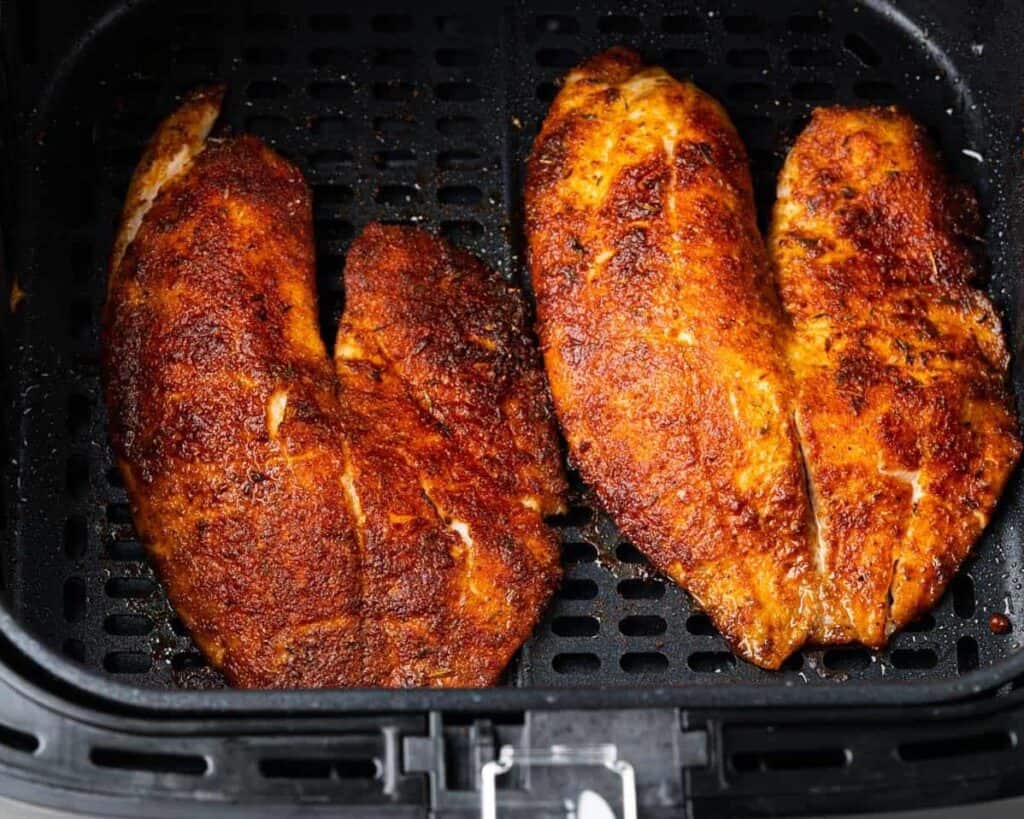 7. Air Fryer Pork Chops from The Busted Oven – These boneless pork chops, seasoned with a simple rub are quick and easy. Cooked in the air fryer they stay tender and juicy. Perfect every time.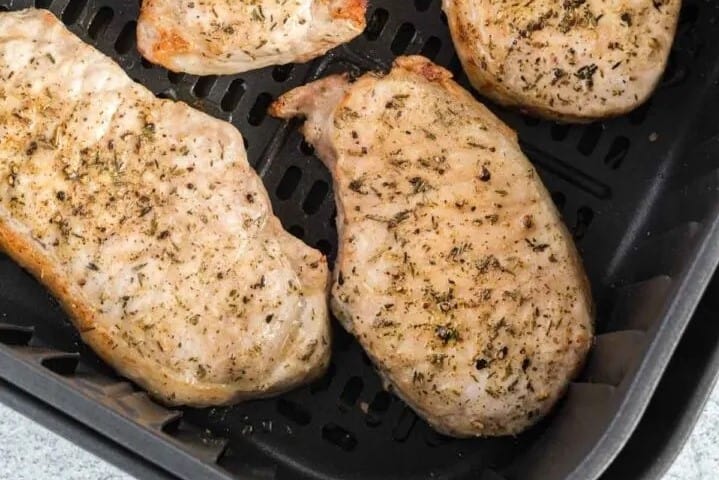 8. Italian Meatballs from Like Hot – These juicy Italian air fryer meatballs use no bread and no milk, making them dairy and gluten-free while still super soft and moist!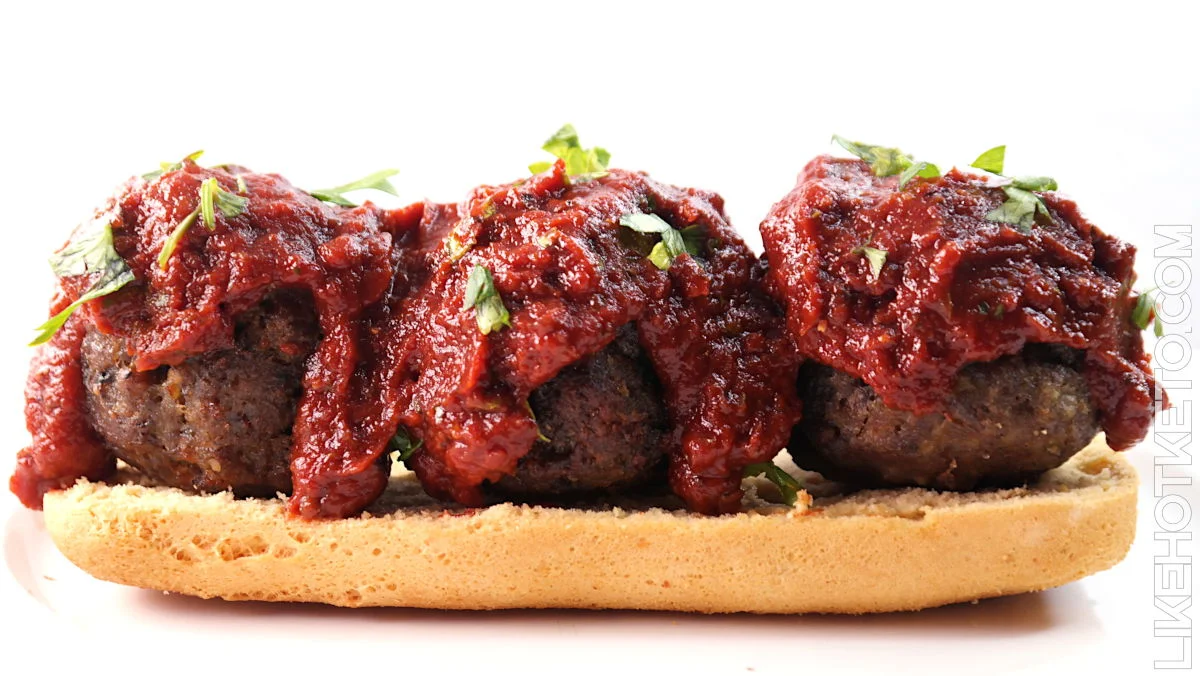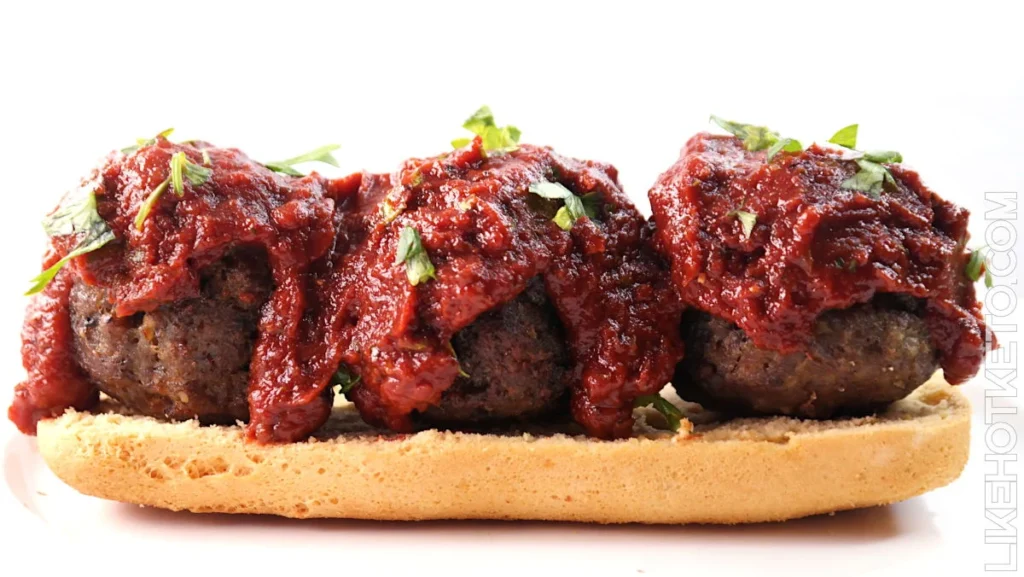 9. Air Fryer Scallops from Aleka's Get Together – These quick and easy Air Fryer Scallops are marinated with lemon, garlic and tarragon and take less than 10 minutes to whip up! They make a fancy dinner that pairs perfectly with white wine.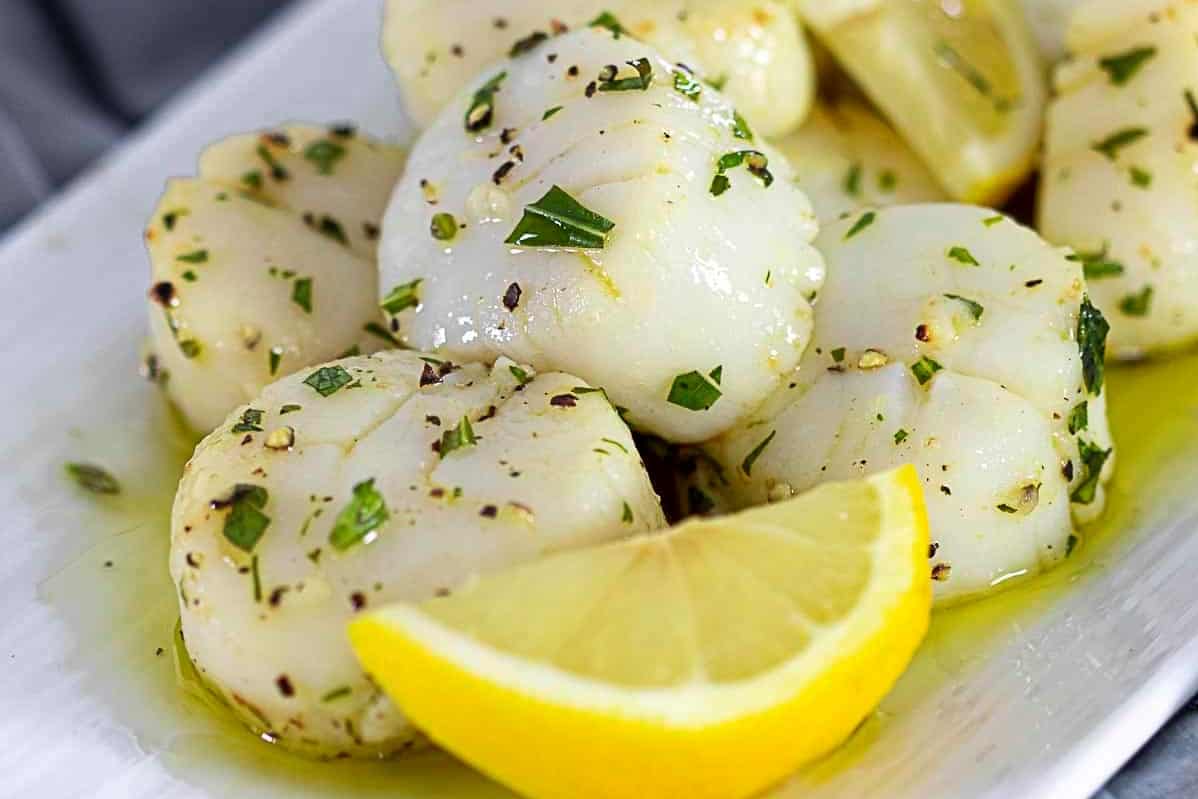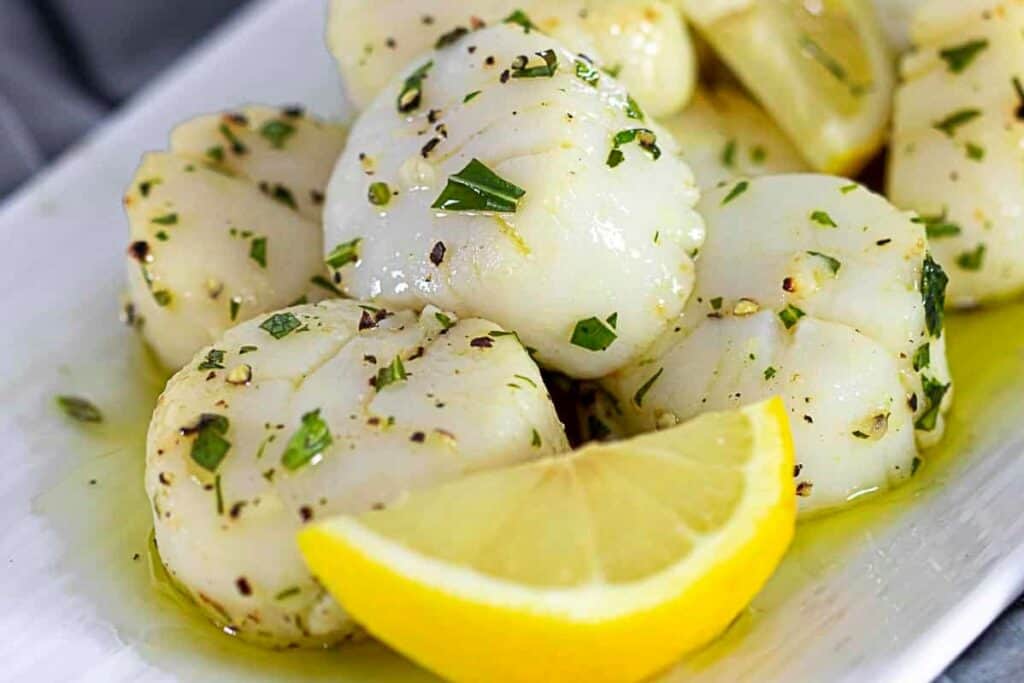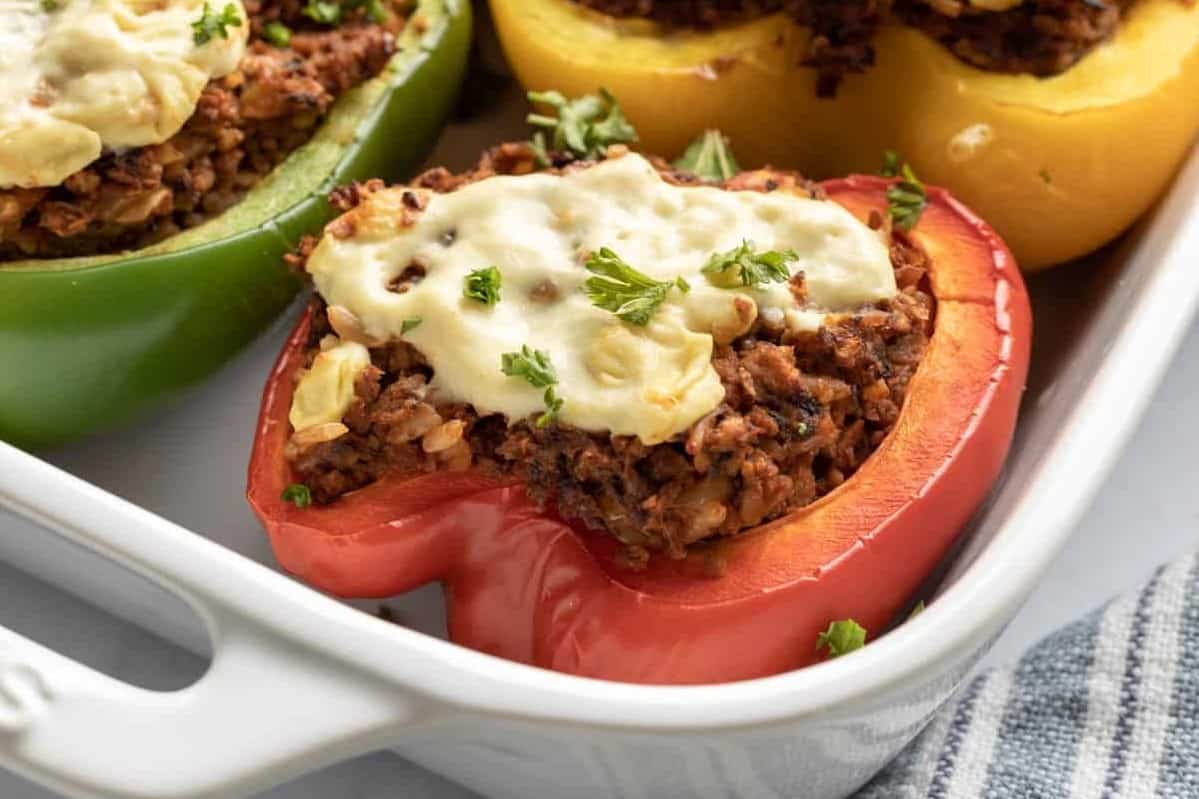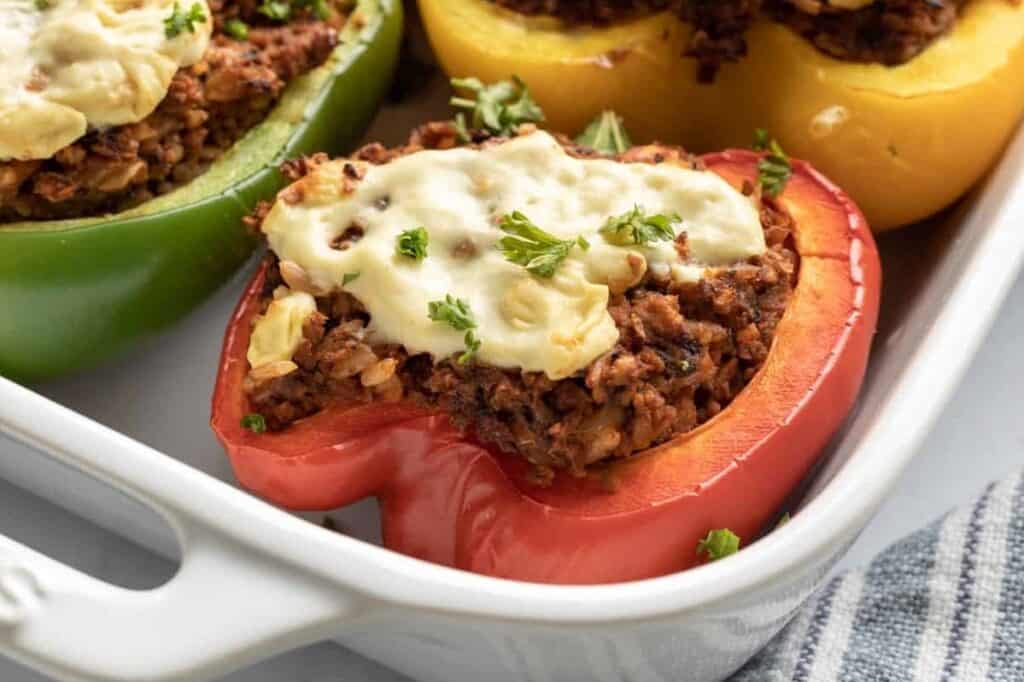 Side Dishes
11. Air Fryer Bacon Wrapped Asparagus from Organically Addison – This air fryer bacon wrapped asparagus is crispy, crunchy and delicious! It is easy to make and a great side dish. And let's be real – anything with bacon is pretty amazing. 😉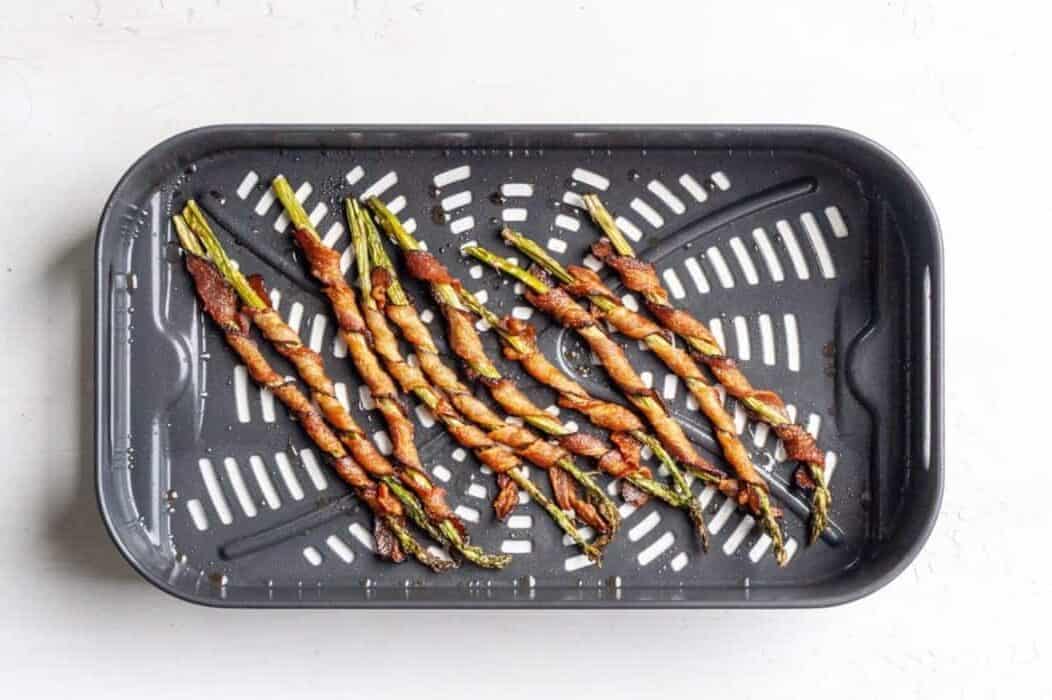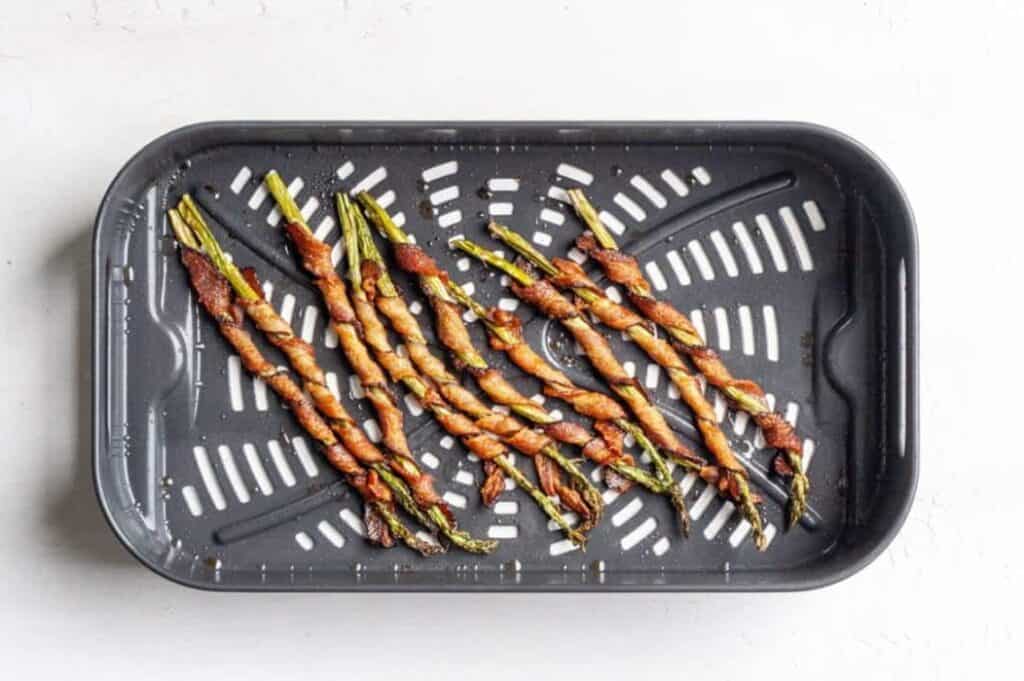 12. Air Fryer Cauliflower from Nourish Plate – Simple and flavorful crispy cauliflower is the side dish you need in your life! It only takes 15 minutes to make, and is both healthy and delicious.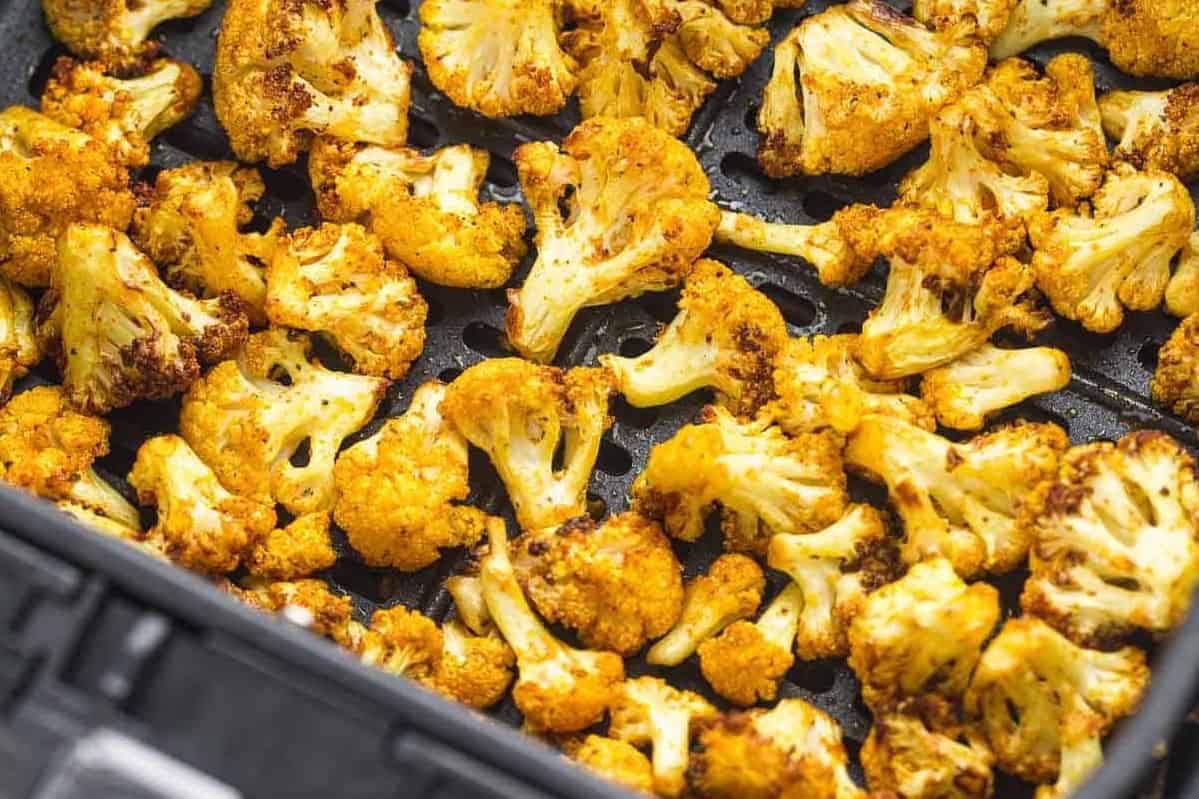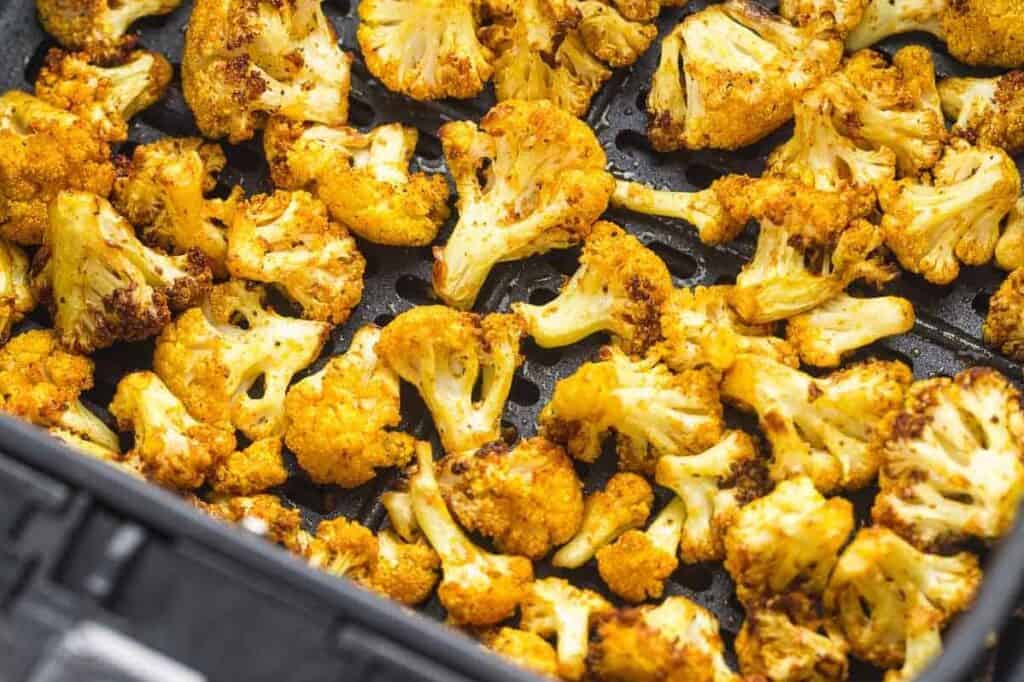 13. Air Fryer Honey Mustard Parsnips from Bucket List Tummy – These honey mustard parsnips are dairy free and gluten free, and a great way for all to enjoy new veggies! These air fryer veggies are ready in 15 minutes, and are great as an appetizer or pair well as a side dish with with entrees.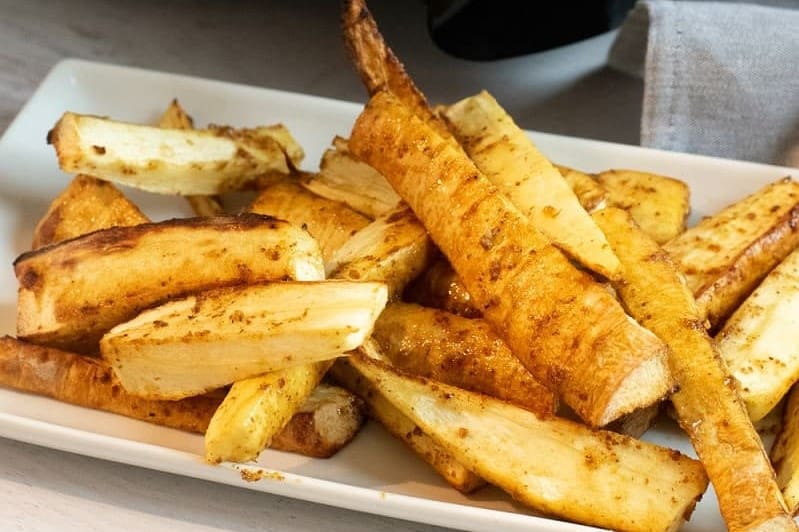 14. Air Fryer Brussels Sprouts with Bacon from Clean Eating Kitchen – This recipe is so crispy and flavorful! You can serve these with any weeknight dinner.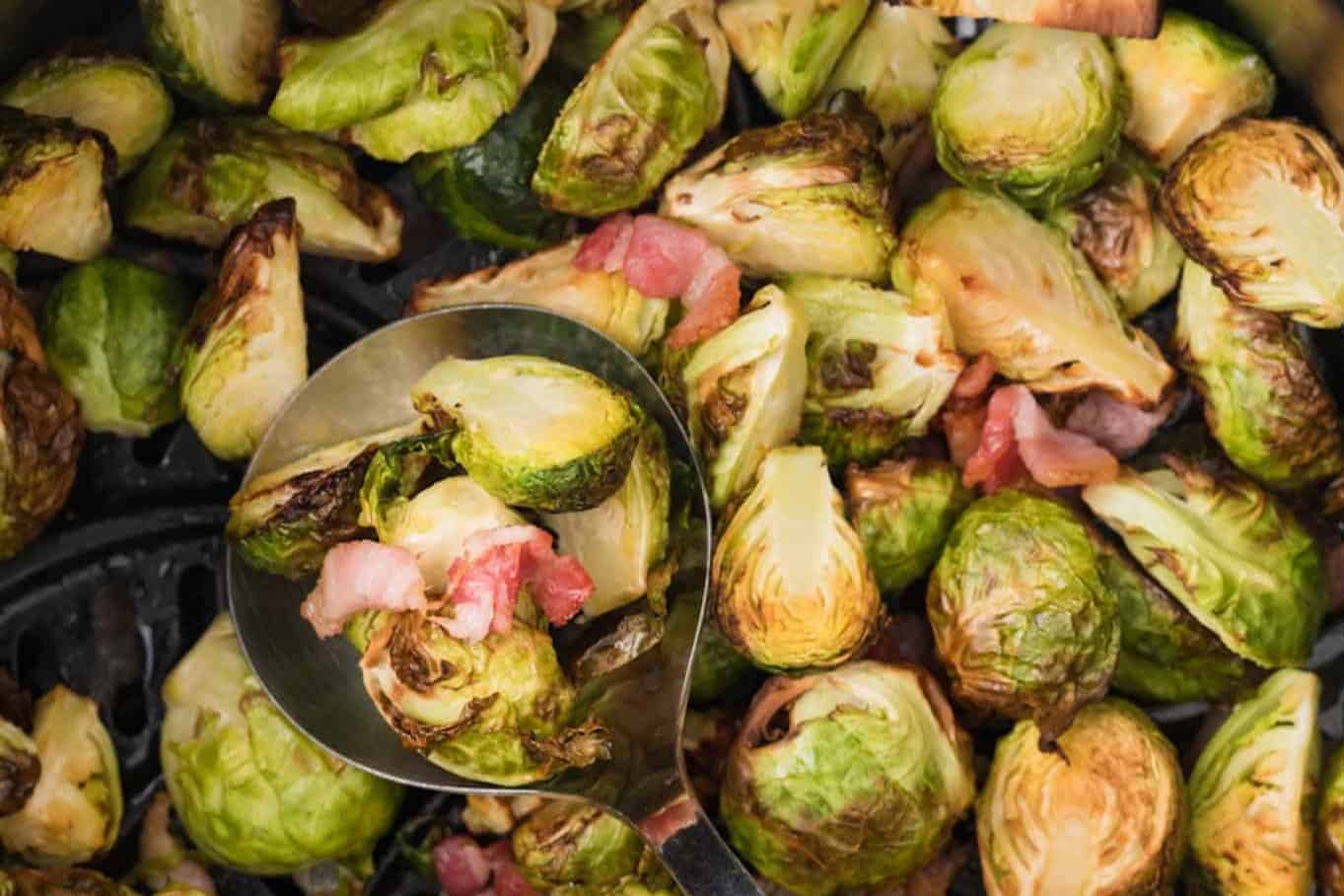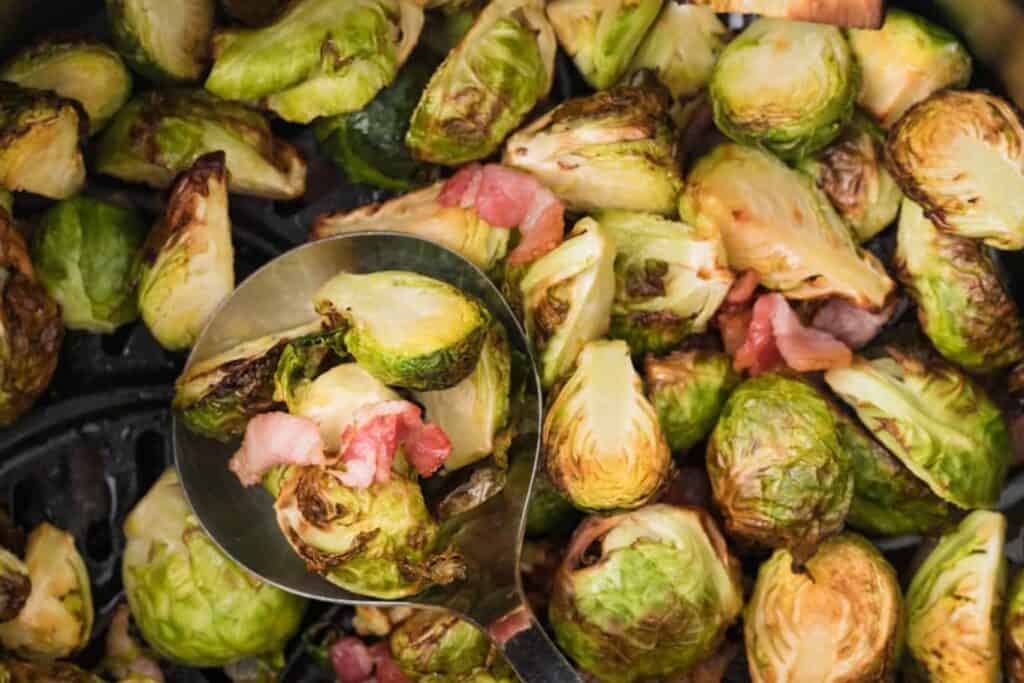 15. Air Fryer Baby Carrots from Clean Eating Kitchen – This recipe for dairy-free carrots is perfect for those new to air frying. The tender and flavorful roasted carrots are a great side dish that everyone loves.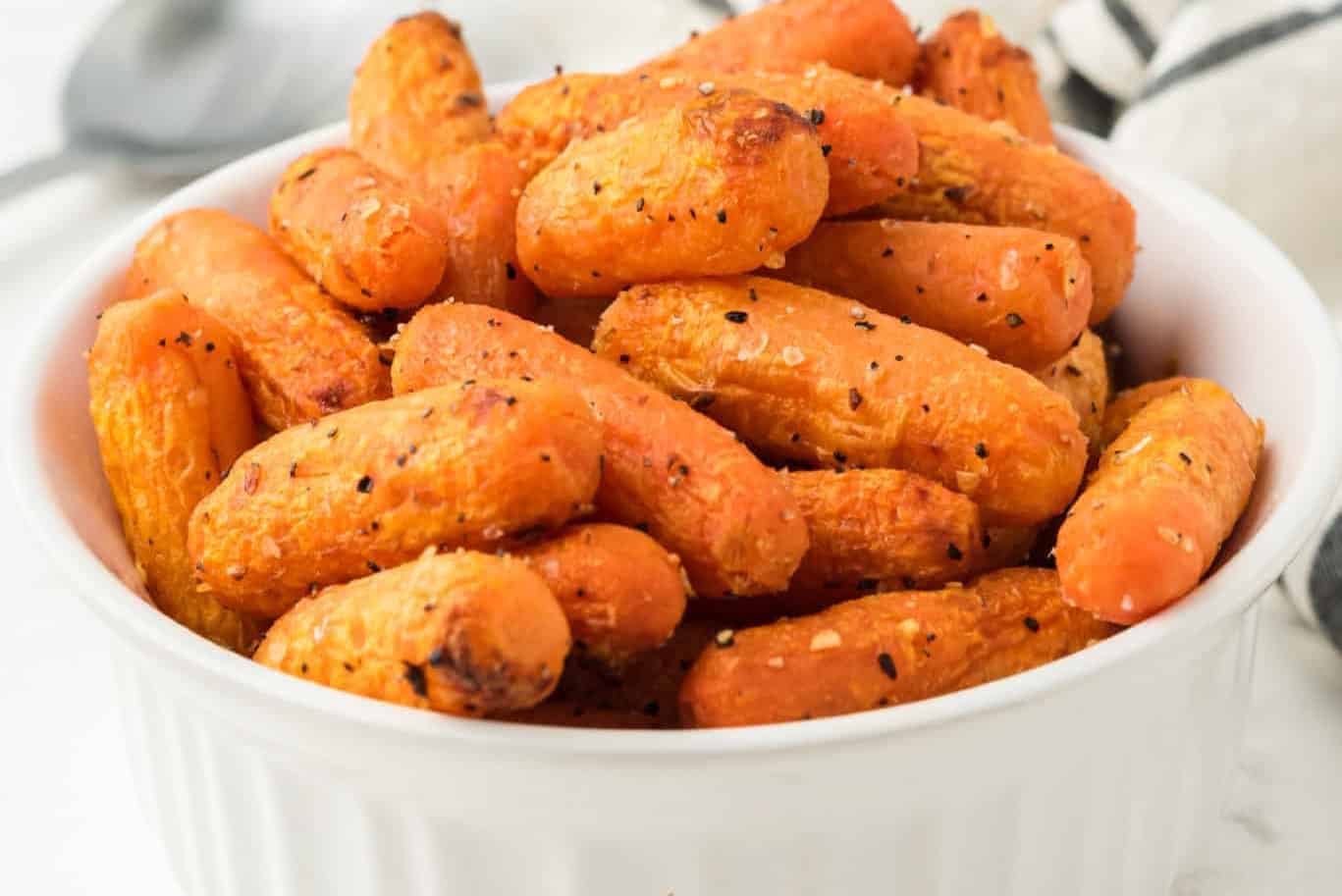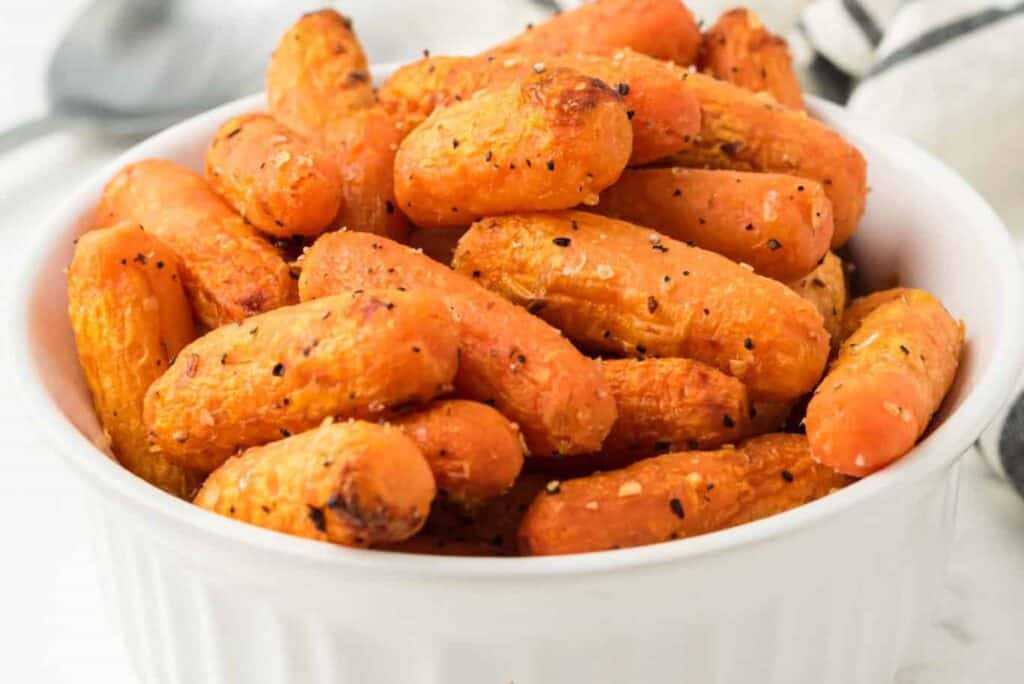 Desserts
16. Vegan Air Fryer Jelly Donuts from Rainbow Nourishments – These vegan air fryer donuts are just like your classic jam donuts but easier and with no dairy. You won't need a scary deep fryer and splashing hot oil – these are so simple to make.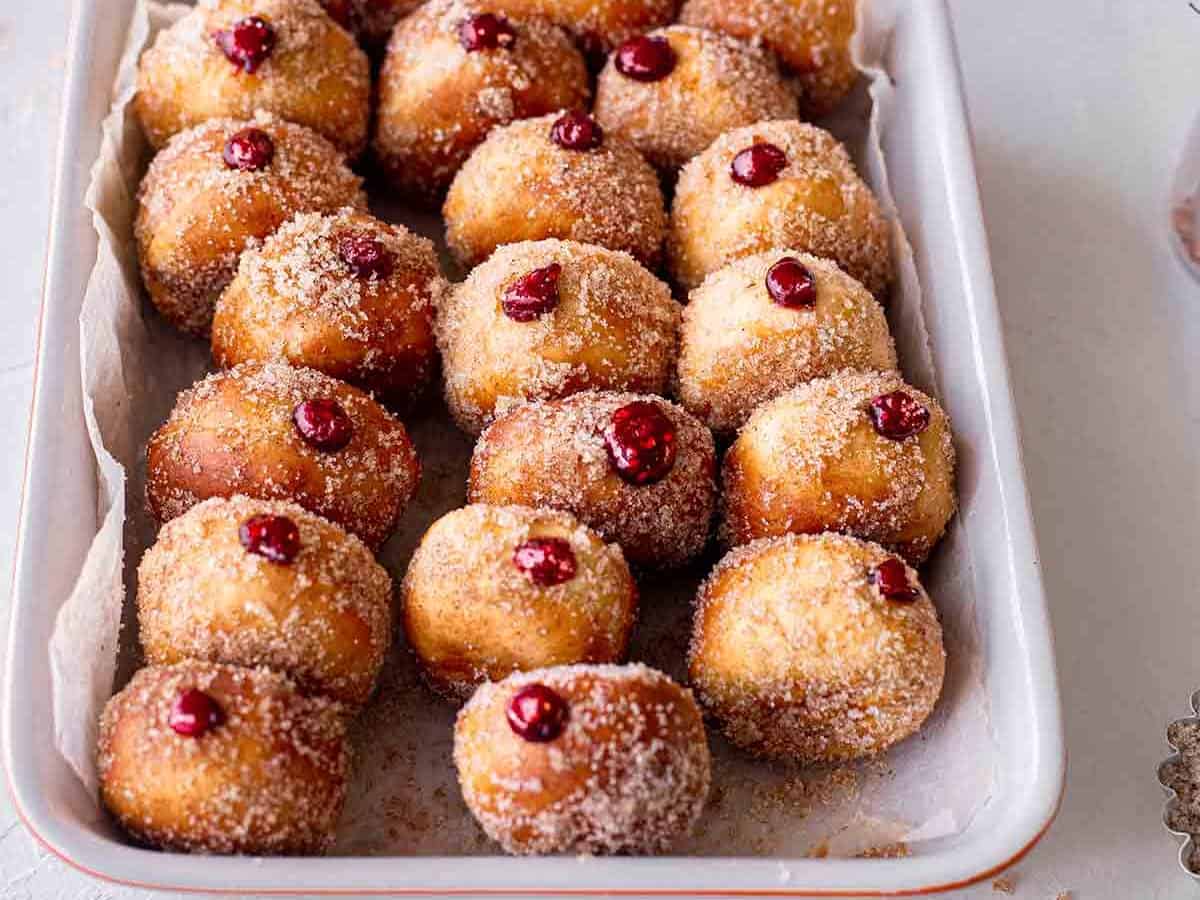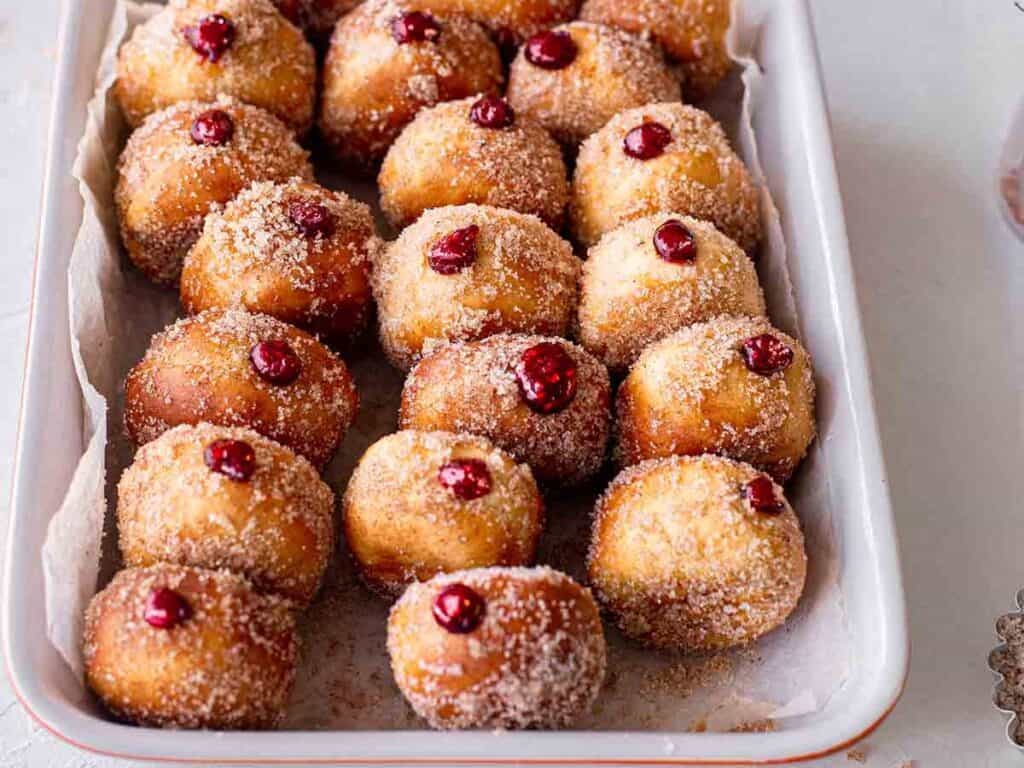 17. Air Fryer Cherry Hand Pies from Dairy Free for Baby – With just three ingredients, these air fryer cherry hand pies are an easy and delicious dessert. You can make them into a cute heart shape which is perfect for a special Valentine's Day treat.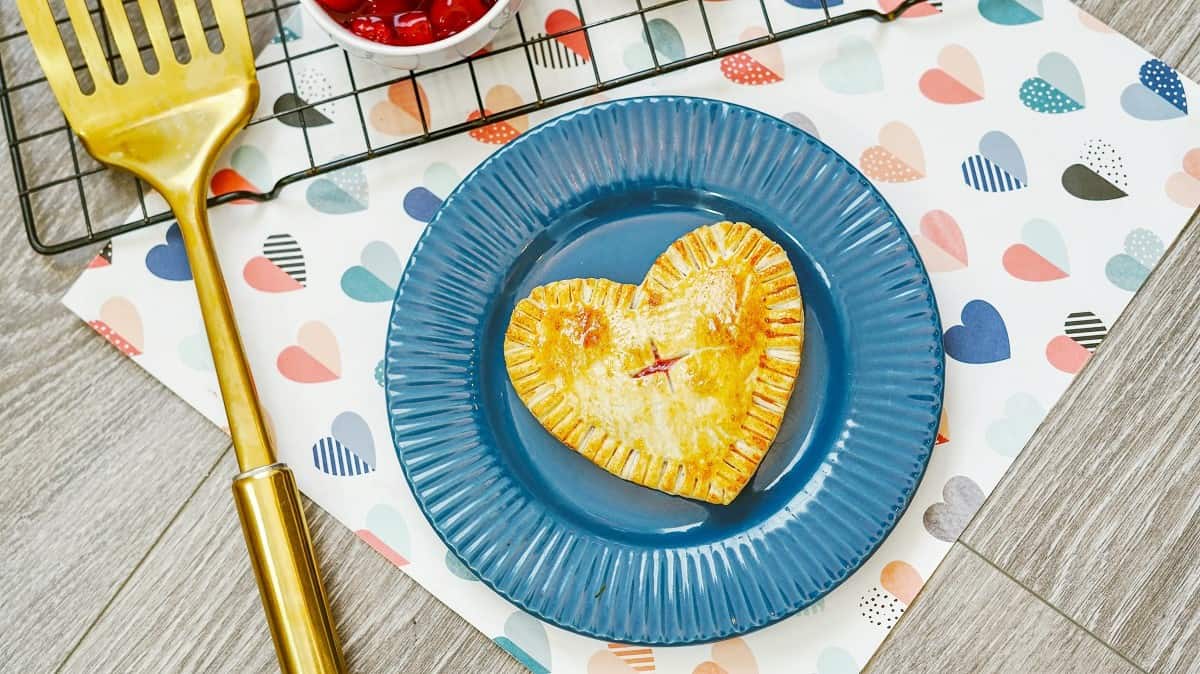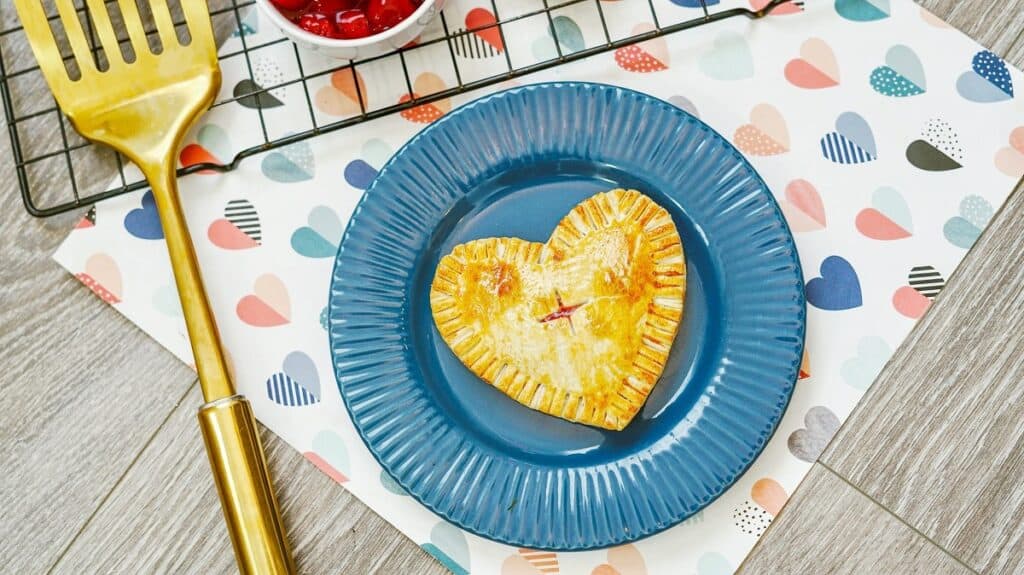 18. Air Fryer Chocolate Chip Cookies from A Virtual Vegan – Dairy and egg-free chocolate chip cookies made in your air fryer in less than 15 minutes start to finish. They are crispy and chewy on the outside and perfectly gooey on the inside!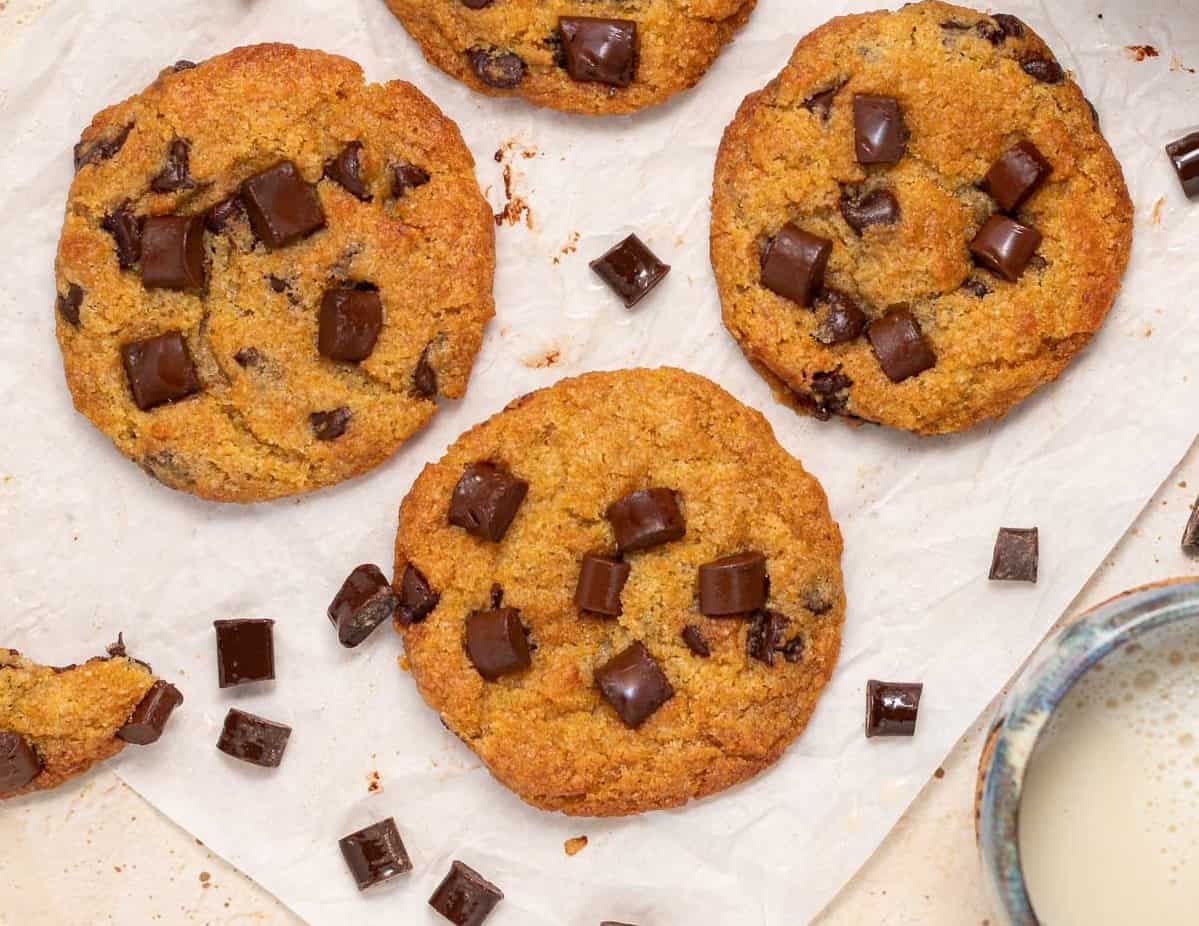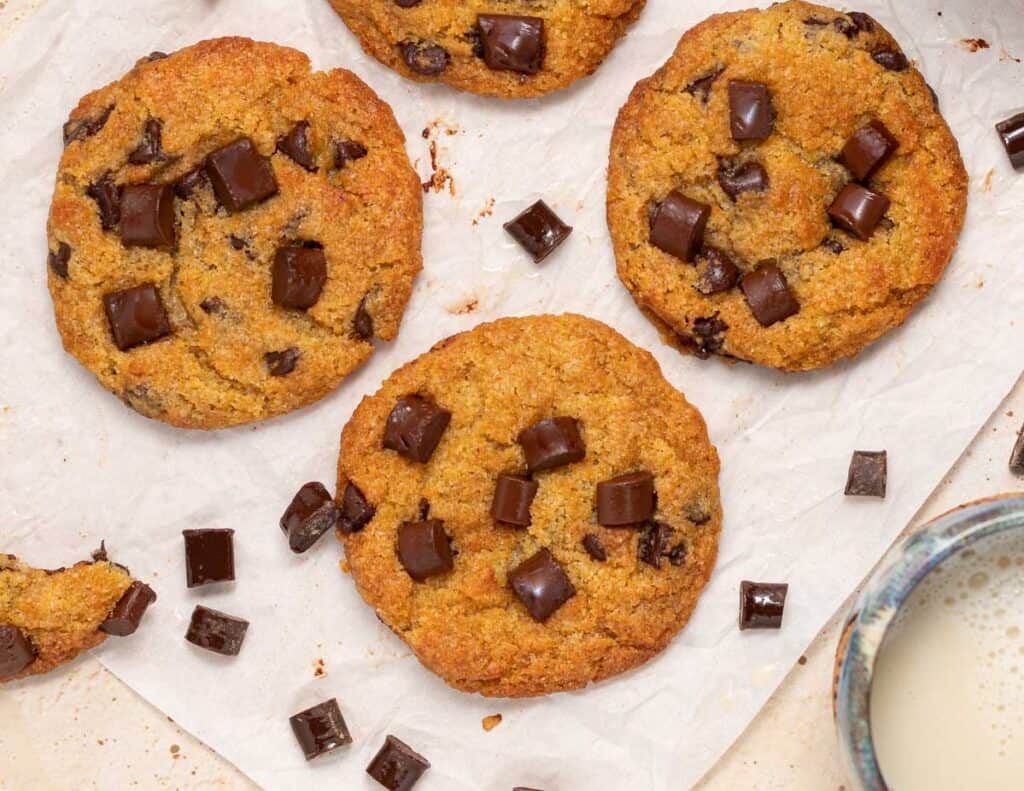 19. Air Fryer Dehydrated Pineapple from Snacking in Sneakers – If you need a more nutritious dessert option, this dried pineapple recipe is perfect. Cooking it at a low temperature in the air fryer slowly removes the moisture, making the pineapple like chewy candy!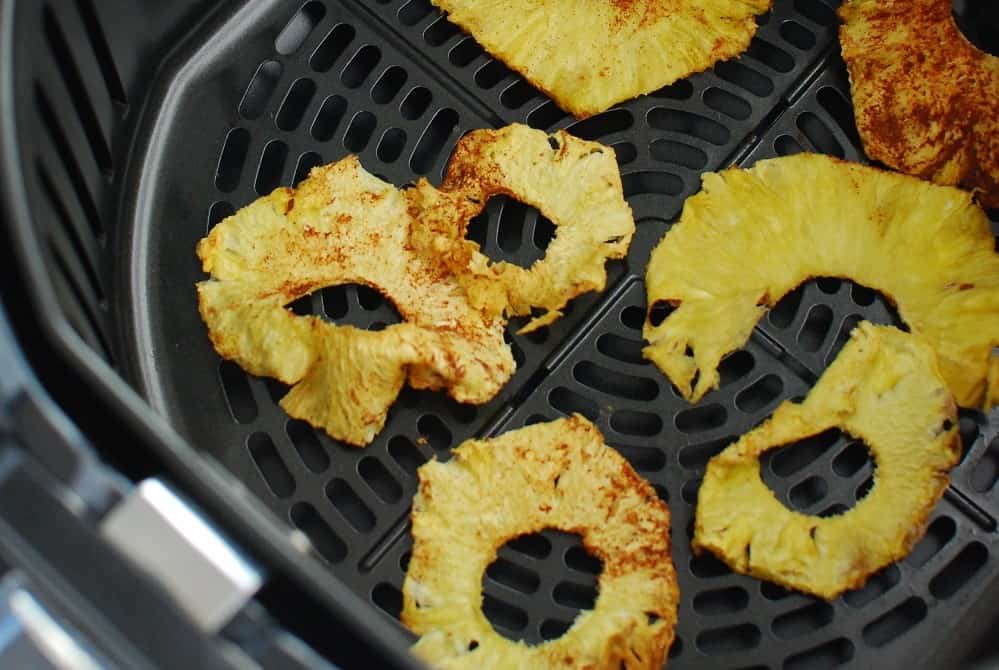 20. Air Fryer Chocolate Orange Cupcakes from Savory Spin – Both gluten free and dairy free, these chocolate orange cupcakes have a perfect blend of flavor. This is a great dessert to make when you don't want to heat up the oven!
I hope you enjoy these dairy free air fryer recipes! If you get a chance to try any, I'd love to hear how they were.
Share: What's your favorite air fryer recipe?
Feel free to pin this post to save for later.