Halloween has been a holiday that kids crave, dressing in costumes and collecting candy from neighbors that "ooh and ahh" over little witches and scary ghosts. There are parties at homes, parties at school, and overall, it's a time filled with many treats (and of course some tricks!).
But what about kids who maybe can't eat some of those candy treats? Learn why you may want to consider handing out some non food Halloween treats this year (it can be in addition to candy!), and some awesome ideas for what to buy.
Disclosure: This post contains Amazon affiliate links. As an affiliate, I earn a commission on qualifying purchases.
Why Hand Out Something Besides Candy?
While much of Halloween is fun and exciting for kids, there can be some uncertainty and disappointment for some.
Kids with food allergies, for example, may not be able to have certain candies. Many contain allergens, or may have come in contact with allergens for cross-contamination issues. (If you have a dairy allergy, we do have a great list of dairy free Halloween candies here!)
But this shouldn't have to be a reason to miss out on the enjoyment that Halloween brings!
In recent years, the Teal Pumpkin Project has become a great initiative in the allergy-friendly world during Halloween. Started by Becky Basalone in 2012, the Teal Pumpkin Project was born when she painted a pumpkin teal, the color of food allergy awareness, and handed out non-food items on Halloween instead of candy (source).
Since then, teal has become the official Halloween color for non-food treats, and is recognized throughout the United States and other countries, such as Britain and Canada. Now, many families and organizations opt to put a teal pumpkin on their porch symbolizing that they have options for kids with allergies.
Even if you're not participating in the Teal Pumpkin project, it may be helpful to hand out something other than candy to the children who come to the door. Plus, their parents probably won't mind if they have a few options besides the rest of the sugary treats.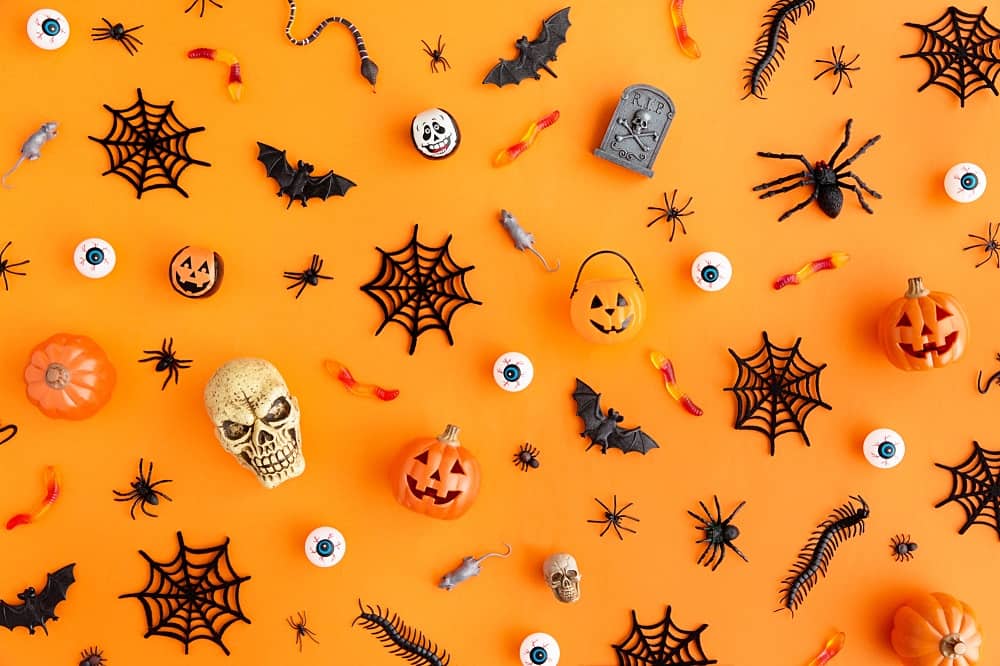 Non Food Halloween Treats
Need some creative inspiration for what to give out? Check out these ideas! The key to handing out alternative items on Halloween is that you have an expectation of how many kids you might have, set a budget for items and decide whether those things will be the only thing you hand out, or whether it will be in conjunction with candy.
Inexpensive ideas:
A little pricier:
Do you normally only have a few kids that come to the door for Halloween? Or maybe this year, you're planning to do a very small Halloween get together with only a couple people. Here are some ideas for non food treats that may be a little pricier, but still on the reasonable side:
Whatever you decide to hand out on Halloween, think about the smiles that you'll bring to children's faces when you pop something a little different into their buckets and bags. Talk about a happy Halloween! 🙂
Share: Are there any non food Halloween treats that you love to share, but aren't on this list?