If you're searching for a dairy free chocolate frosting to slather onto a cake or a batch of brownies, you'll love this recipe.  It's by far one of the easiest recipes on this site – you only need a couple simple ingredients and five minutes to make this frosting!
How to make dairy free chocolate frosting
Here are the only ingredients you need for this recipe:
Vegan butter (like Earth balance or Country Crock plant butter)
Pure maple syrup
Cocoa powder
Vanilla oat milk or almond milk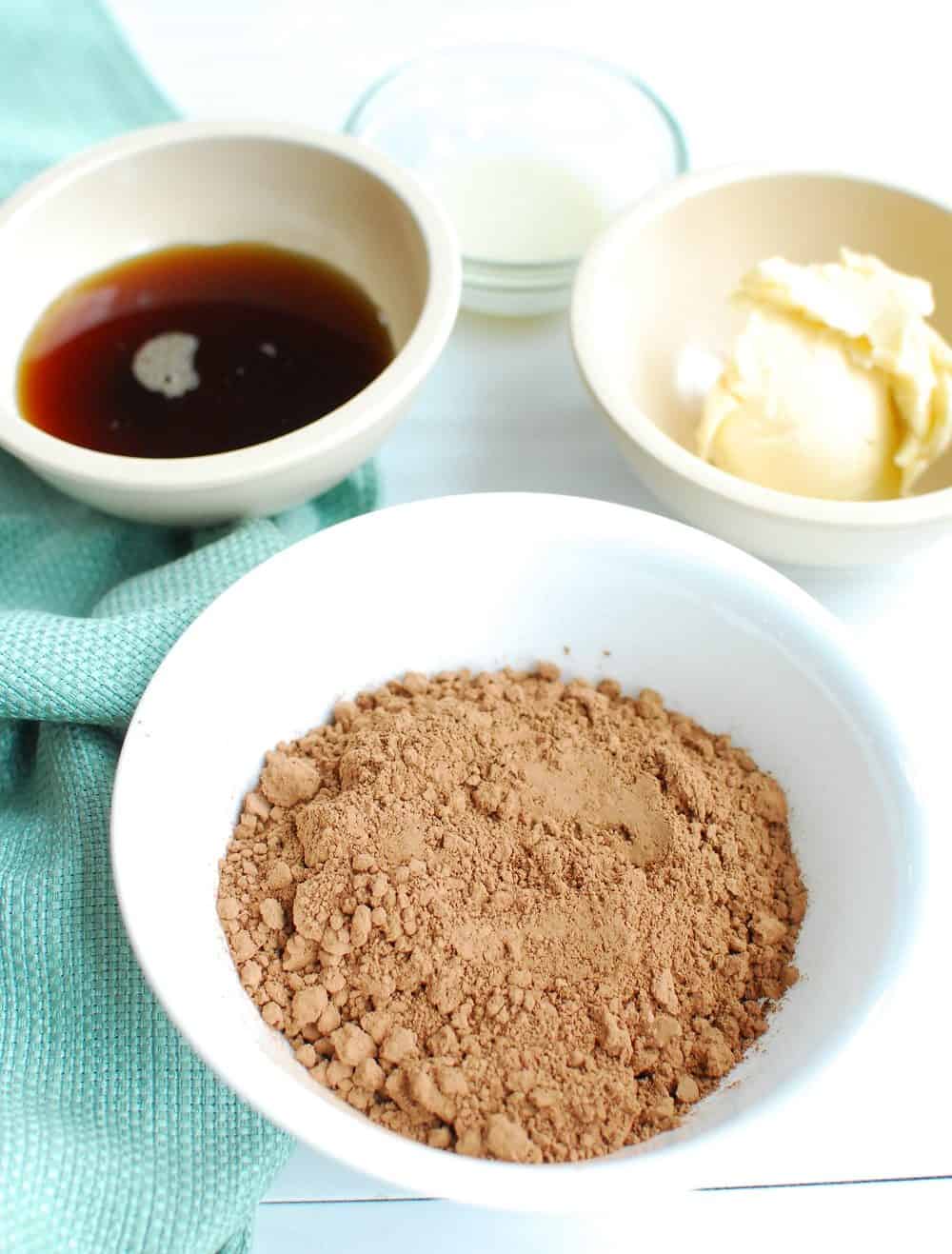 Toss all your ingredients into a mixing bowl, and use the whisk attachment on a stand mixer to beat it until light and fluffy.  That's it!
If you don't have a stand mixer, you can definitely use a hand mixer instead.  It will work just fine.
Or you can break out a regular whisk, use a little elbow grease, and whip it up by hand.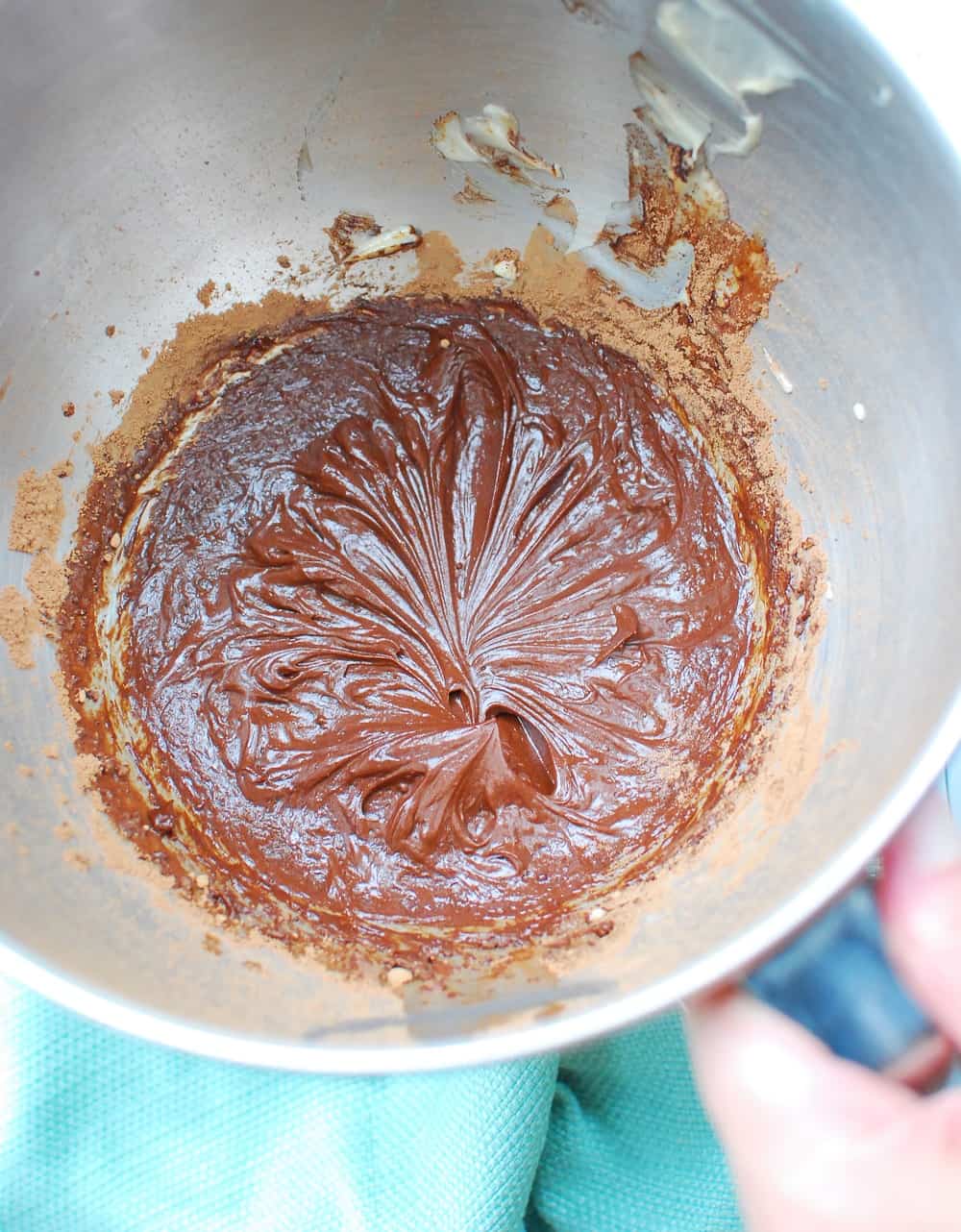 A healthier chocolate frosting
Aside from this being a simple recipe, as an RD I appreciate that this recipe is a little step up nutritionally.  You only need 1/3 cup of pure maple syrup to sweeten the whole batch (though you can add more if you find it needs extra, depending on your taste preferences). This is much less than the cups of powdered sugar that are often used for frosting.
Plus, the cocoa powder packs in different flavanols that are good for your health.
Because the whole thing uses minimal sweetener, you end up with a rich and indulgent frosting that clocks in at just about 70 calories per serving with only 5 grams of sugar.  But it still tastes amazing, I promise!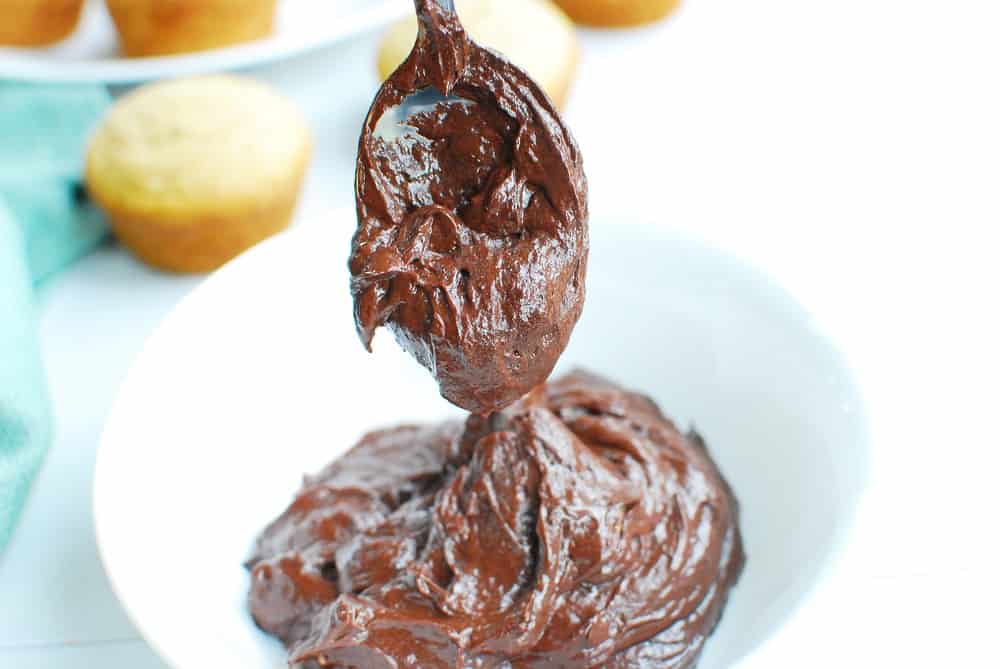 Substitution ideas
If you're out of maple syrup, you can use powdered sugar in here instead too.  You'll just need to add more oat milk.  Start with a cup of powdered sugar and add in more as needed until it reaches the sweetness level you'd like.
You can also use any dairy-free milk that you have on hand, rather than the vanilla oat milk or almond milk.  If it's a plain unsweetened unflavored milk, just add about ½ teaspoon vanilla extract to the recipe.
I would not recommend trying to substitute the vegan butter with an oil (like coconut oil).  It gives the frosting an off taste (in my opinion) and doesn't add that classic rich, buttery flavor.
Allergens in this recipe
Disclaimer:  I try to note potential allergens in all recipes – but as you know, manufacturers can change ingredient formulations or I may miss something.  Always double check ingredients and labels prior to consuming if you have an allergy.
This recipe is naturally dairy free and egg free.
It can easily be made top-8-free by using a vegan butter that's free of allergens (like the Earth Balance red soy-free container) and using oat milk as the liquid.  If you're gluten-free, double check to ensure the oat milk you use is certified gluten free.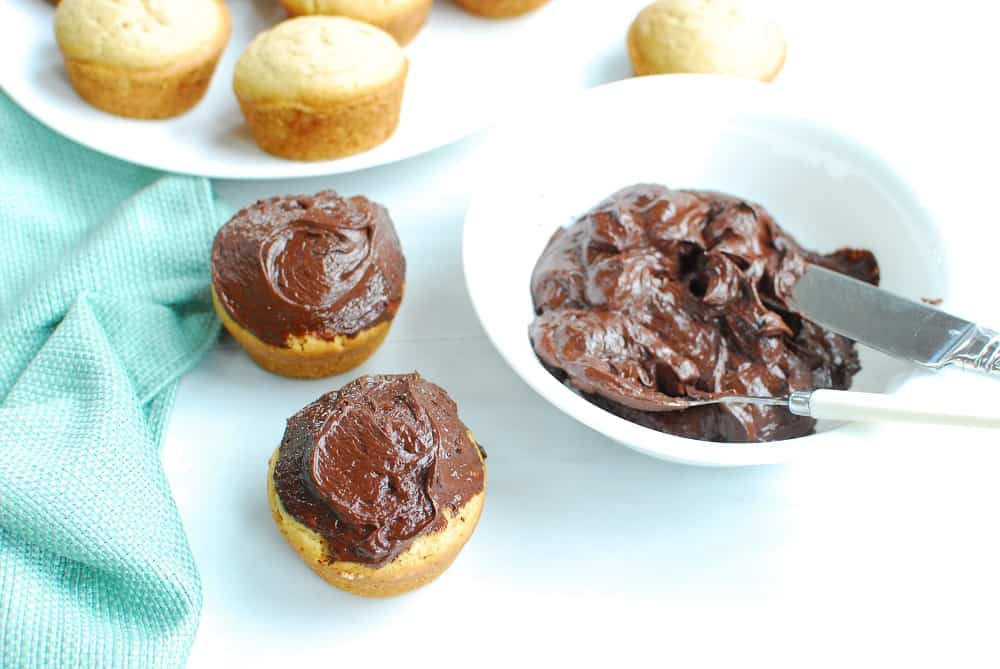 I hope you enjoy making this vegan chocolate frosting!  Try it on a batch of dairy-free vanilla cupcakes (coming soon to the site!) or even over these dairy free brownies if you want to get them extra chocolatey.  If you get a chance to try it, be sure to leave a recipe rating or comment below.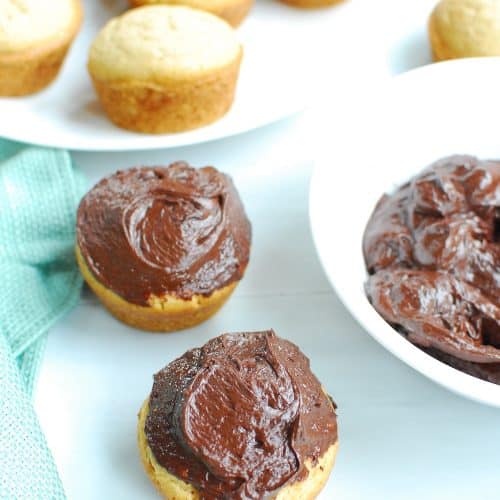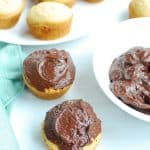 Dairy Free Chocolate Frosting
This dairy free chocolate frosting is rich and indulgent - and you only need 4 simple ingredients to make it!
Ingredients
1/4

cup

vegan butter

softened

1/3

cup

pure maple syrup

3/4

cup

cocoa powder

1 to 4

tablespoons

vanilla oat milk or almond milk
Instructions
Combine all the ingredients in a large mixing bowl, starting with 1 tablespoon of dairy-free milk. Use a stand mixer or hand mixer to beat until light and fluffy. If the frosting is too thick, beat in the extra dairy-free milk one tablespoon at a time.
Recipe Video
Recipe Notes
This recipe makes enough frosting for 12 thinly-frosted cupcakes.
Nutrition facts (approximate per serving):
71 calories, 4.5 g fat, 41 mg sodium, 9.5 g carbohydrate, 2 g fiber, 5 g sugar, 1 g protein, Vitamin A: 0%, Vitamin C: 0%, Calcium: 2%, Iron: 4%
Share:  Are you team chocolate or team vanilla when it comes to frosting?  If you tried this dairy free chocolate frosting, what did you think?