Are you having a hard time finding delicious dairy free appetizers?  Yeah, I know the struggle!  But not to worry – I've rounded up 14 of the best mouthwatering dairy free appetizers. They are perfect for any gathering – from Christmas party to summer get together!  Some are indulgent, some are healthy, and many also meet other dietary needs (like being vegan-friendly or options for nut allergies).
14 Mouthwatering Dairy Free Appetizers
Not only is this appetizer dairy free and vegan – including the aioli – but the fries are super easy to make and are healthy!  I love finding ways to sneak more veggies in my kiddo's day so these are a fun family-friendly option.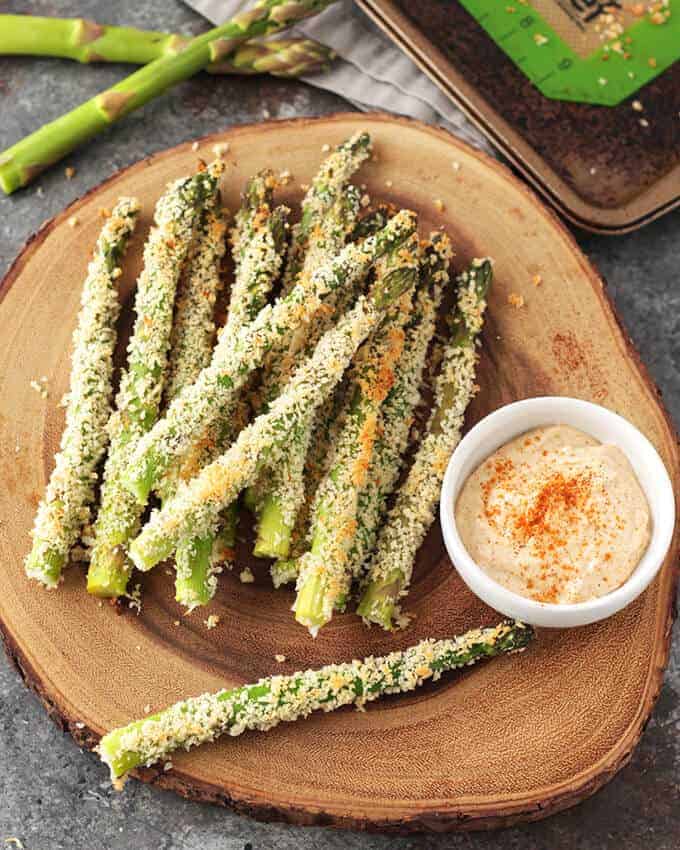 You might think buffalo chicken dip is off the table on a dairy free diet, but it's actually really easy to replicate this classic dip without any dairy.  Serve it up with celery sticks or crackers.  Yum!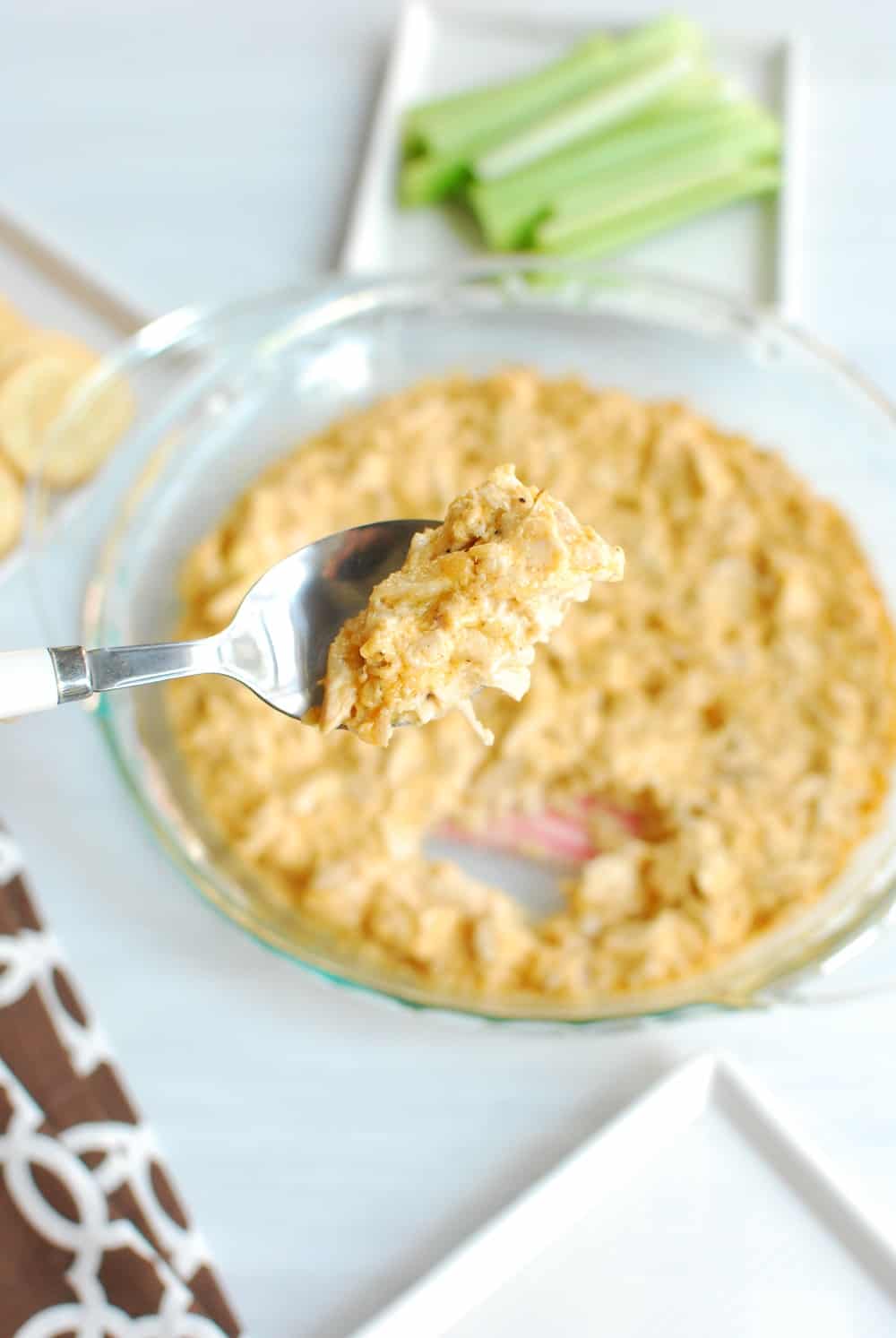 3. Bruschetta from Cadry's Kitchen
This is a super simple appetizer to make and is perfect for any gathering. The bruschetta appetizers pairs amazing with homemade crostini – and Cadry's Kitchen offers that recipes as well.  Or, just grab a loaf of bread from the store and slice it thin, then pop it in the oven for a few minutes to crisp up.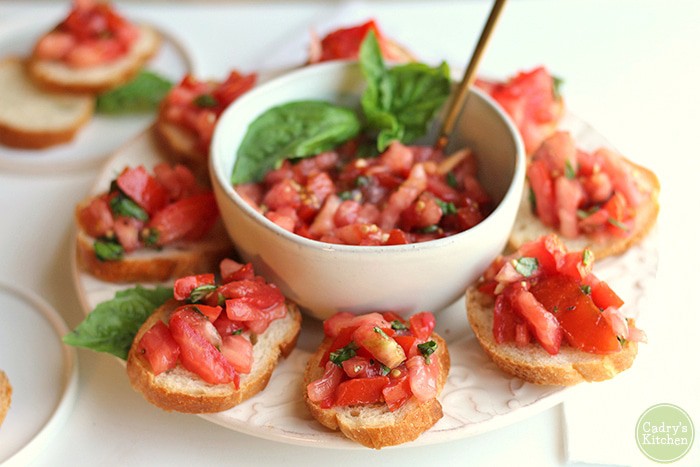 How cute are these little roll-ups?!  If there are any leftover afterward, these are perfect for taking to lunch the next day.  All the veggies make it a wonderful summer appetizer, or a great way to add some veggies to your appetizer platter at a holiday party.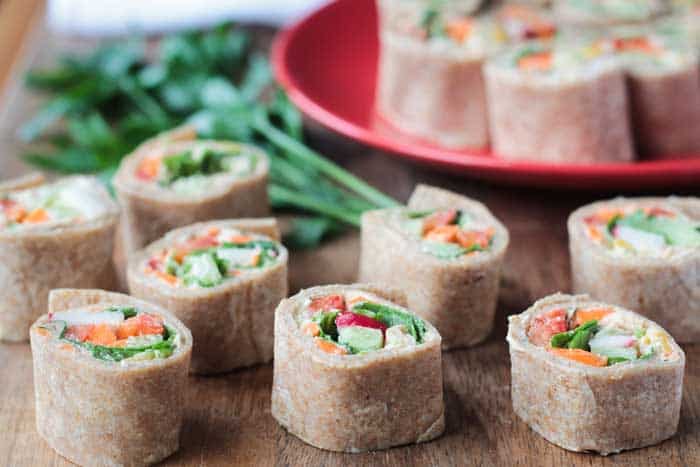 Having trouble finding dairy free game day appetizers? Don't think twice, offer these wedges up for the next football game.  (PS – potatoes are by far one of my favorite foods, so these are 1000% going down in my kitchen asap!)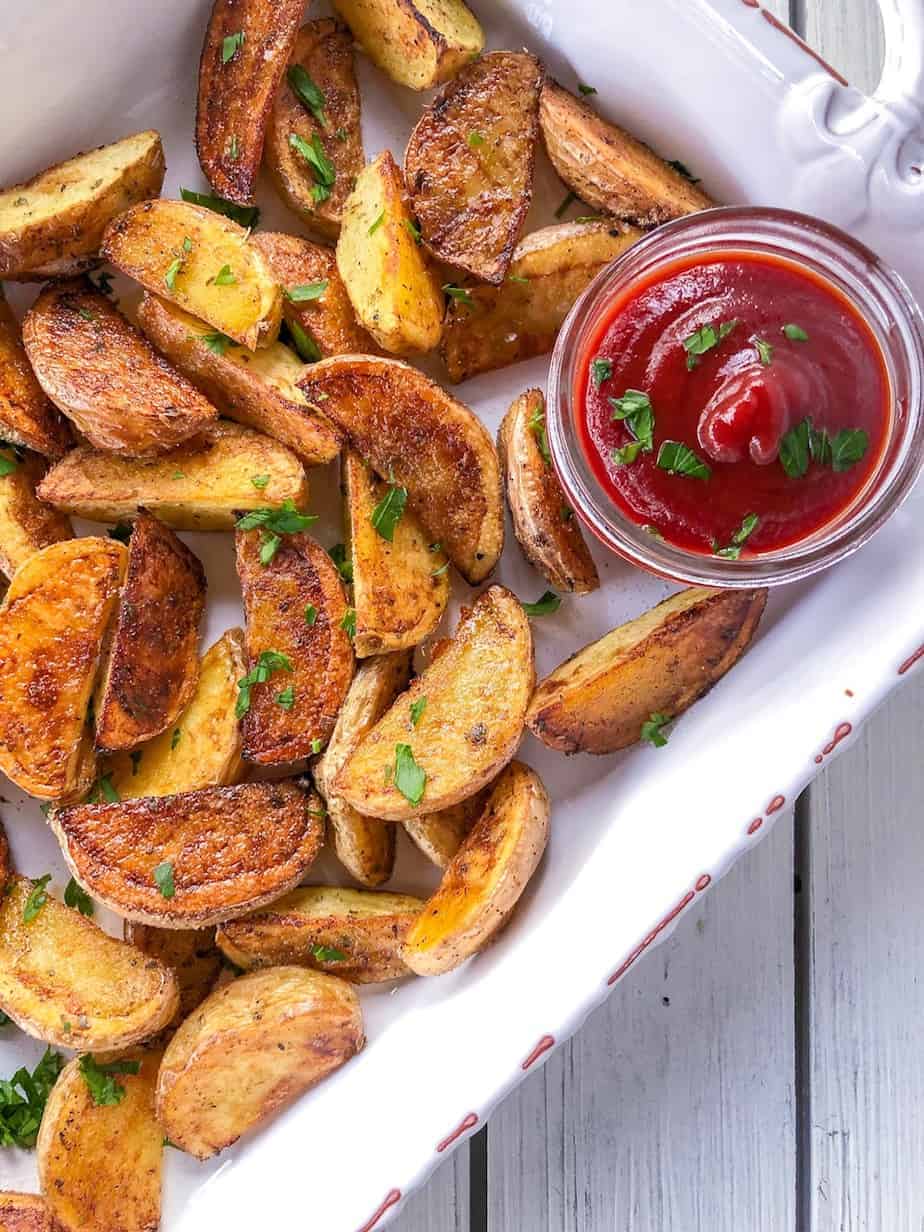 Offer these at your next party or pair them with your dinner – either way, they are wonderful! The puffs are best when served hot. The recipe calls for vegan butter and dairy free sour cream, so if you don't already have those items be sure to add them to your shopping list.  (And yes – many brands of puff pastry are naturally dairy free).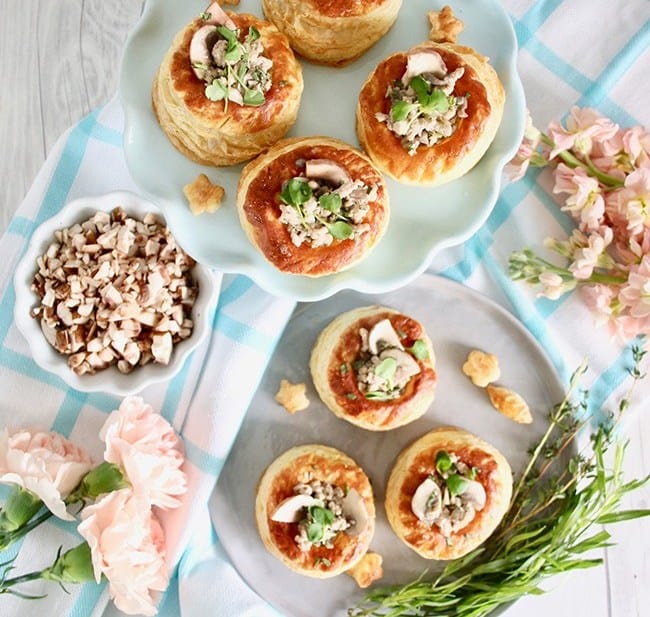 If you need a summertime appetizer that can double as a meal – these steak lettuce wraps are where it's at.  Sliced steak combined with mango and avocado make for a fresh bite when wrapped up in lettuce.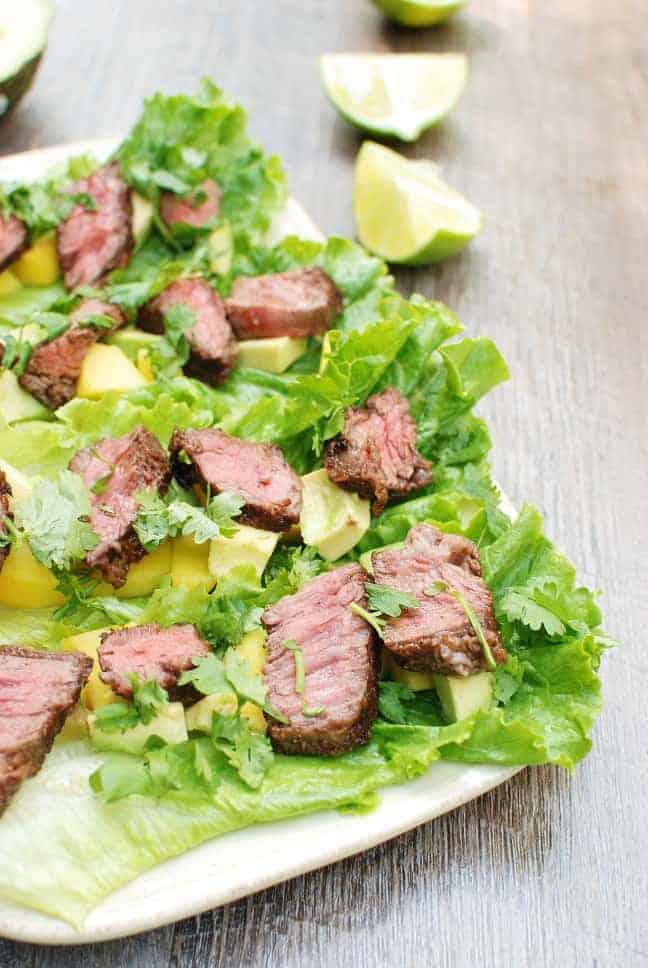 I admittedly haven't done too much cheese-making on my own, but I want to experiment with that more!  Your guests won't even realize that there's dairy missing from this cheeseball.  Serve it up with some crackers or fresh veggies.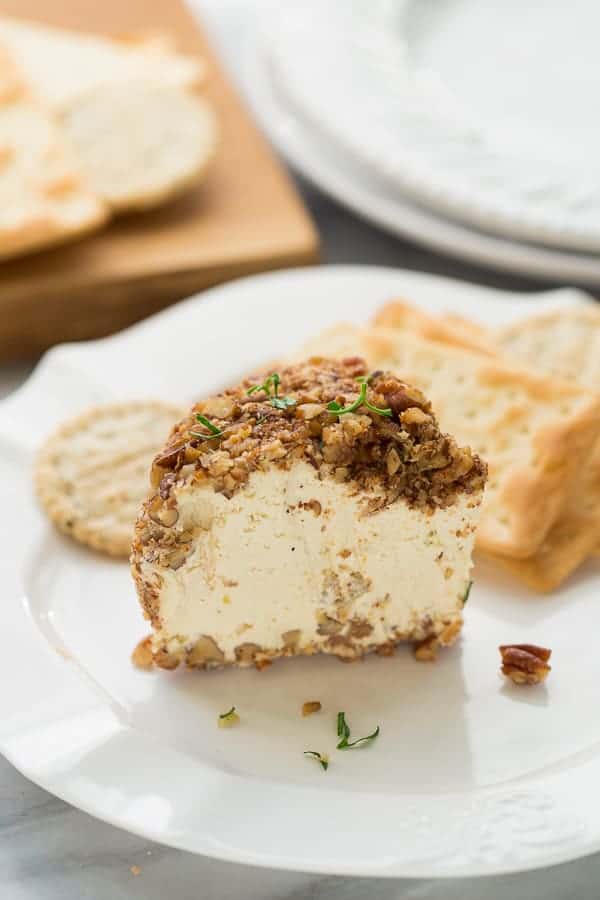 This is another great game day appetizer! The guys will love the fact that its sloppy joe in a miniature form, and you will love the cute little wonton cup wrappers.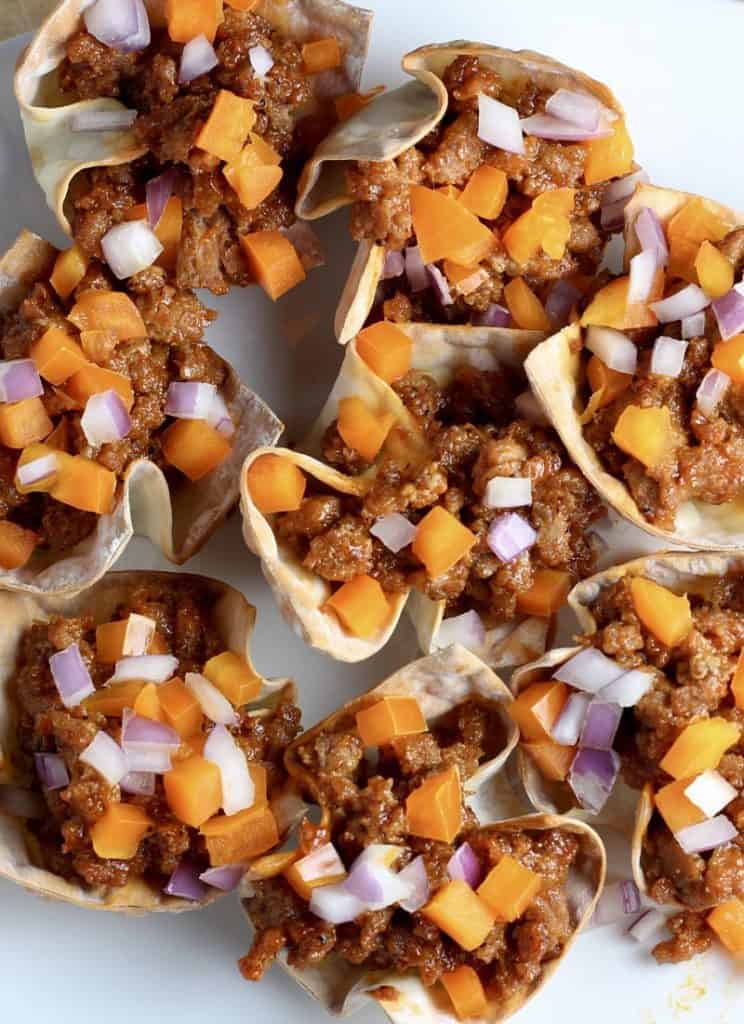 Looking for a make-ahead dairy free appetizer? This one is great! Plus, with it being shrimp cocktail you will want the shrimp chilled. If you are tossing around the idea of a fancy dinner party, you can make these in individual glasses and class it up. 😉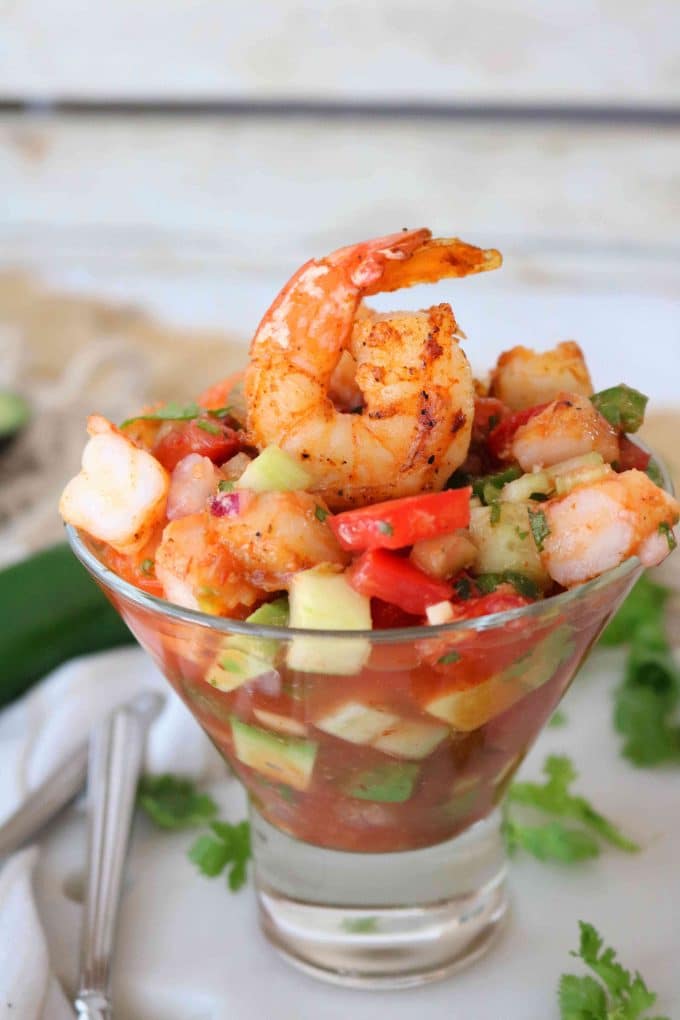 Here is another healthy dairy free appetizer. These salmon bites would be perfect for a spring or summer get together. With the fish and veggies together, you get a balanced bite – and let's not forget, these can be ready in only 20 minutes!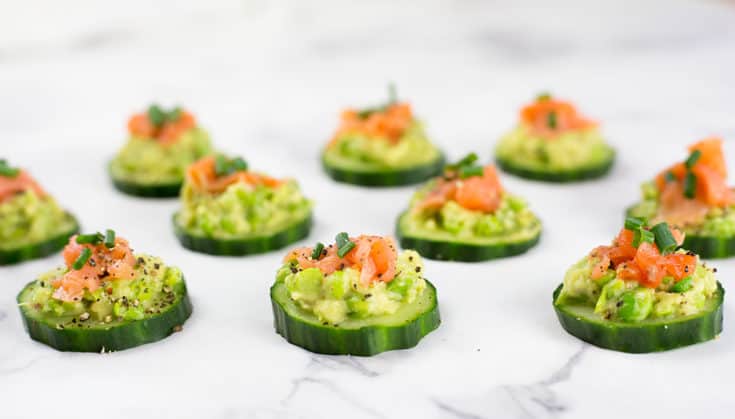 I absolutely love PF Chang's and the lettuce wraps are to die for! This copycat recipe is awesome and is a real crowd pleaser! If you wanted to make this ahead of time, you totally could. Just reheat the meat and vegetable portion and serve on your lettuce of choice! Butter lettuce seems to be a favorite.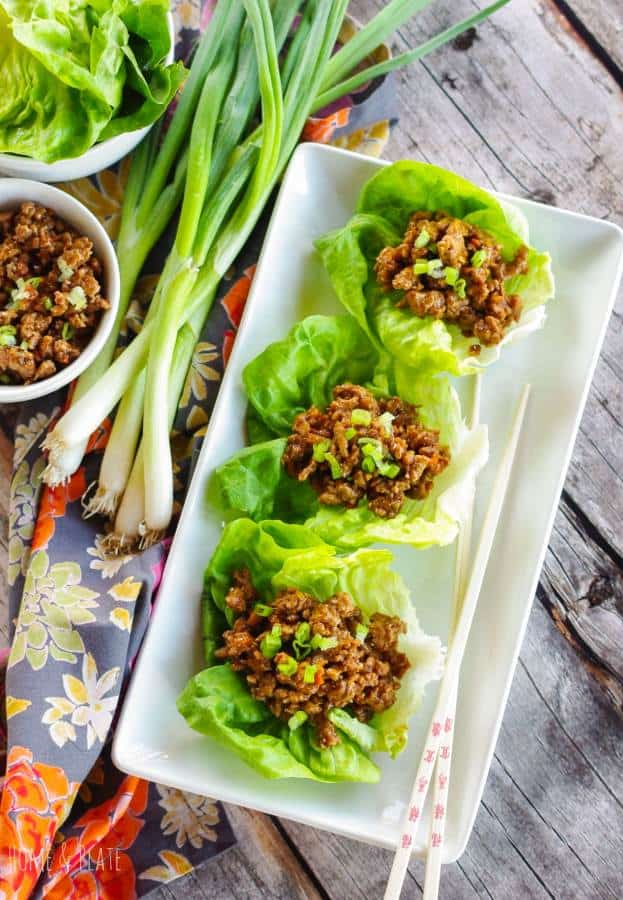 You really can't go wrong when you wrap bacon around something and grill or bake it! This appetizer is dairy free and delicious. A little budget tip: stock up on frozen shrimp when they are on sale and keep them in the freezer until you're ready to cook these. This makes serving shrimp much more economical.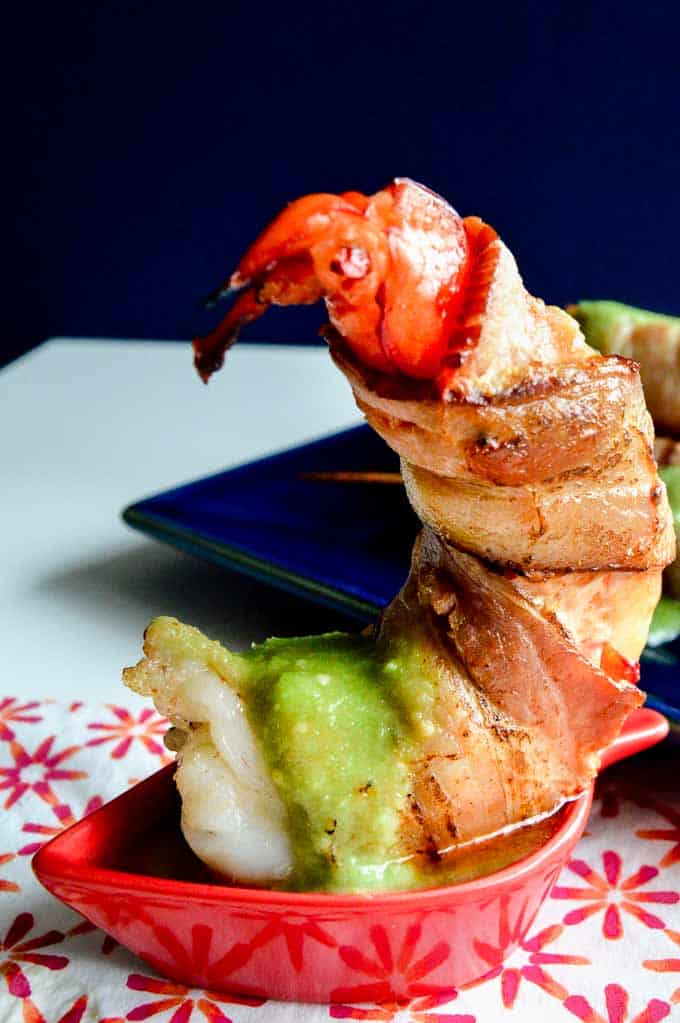 Okay, get ready. These egg rolls are dairy free and Whole 30 friendly – and of course, taste super yummy.  The image features the rolls with a dipping sauce which I Heart Umami gives you the recipe for too.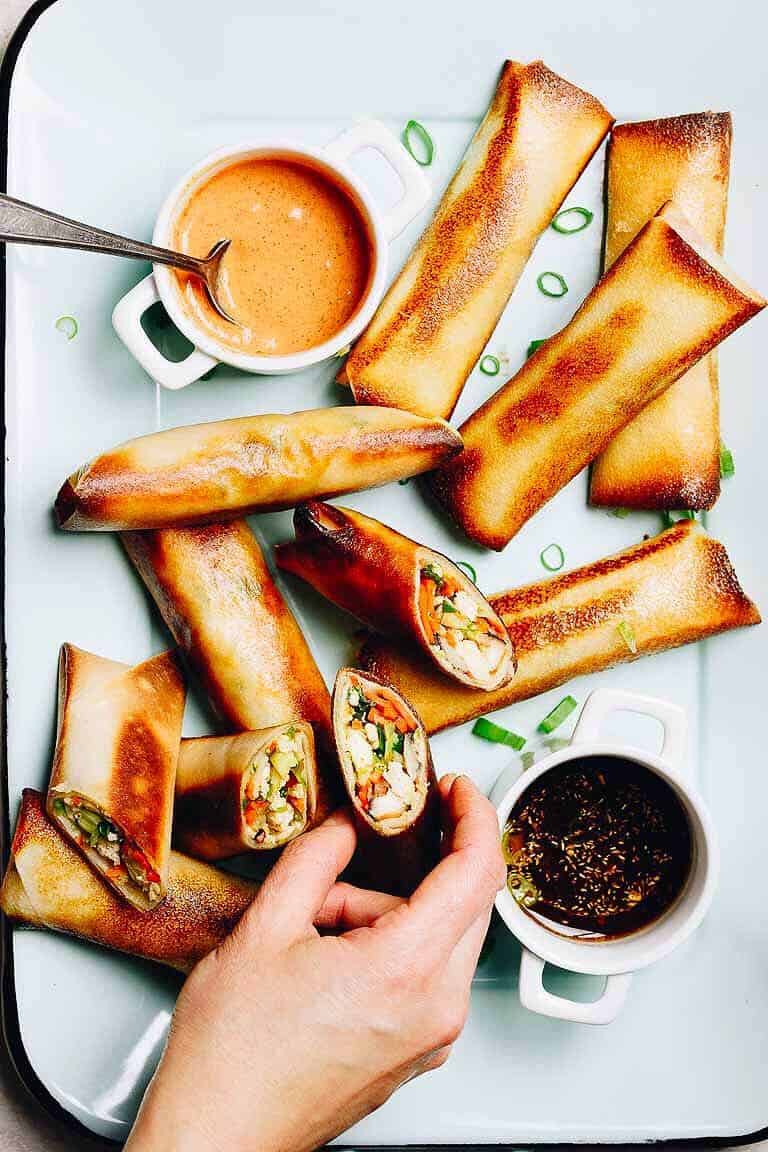 I hope this was helpful for providing some tasty dairy free appetizer ideas!
Share: What is your go-to dairy free appetizer?