Looking for a gift for a new mom who's passionate about nursing?  Or getting a head start on your holiday shopping, and have some breastfeeding pals in mind?  Look no further than these fun & thoughtful gifts for breastfeeding moms!
I know there's a good chunk of the audience on this site that's nursing themselves or know of friends that are, so I thought I'd start including some breastfeeding content on here in addition to recipes & nutrition info.  And since the weather is getting cooler and I'm getting all the Christmas feels, I thought this gift guide was a perfect place to start. 😉
You'll find practical gifts (those things your mom friend didn't even know she needed, but will be grateful to receive!), sentimental gifts (break out the tissues!), and a few fun ones (just for some extra smiles).
Plus, everything in this gift guide is from Etsy, so you know you're supporting fellow mompreneurs and lady bosses with your purchase.
15 Fun & Thoughtful Gifts for Breastfeeding Moms
Disclosure:  This post contains affiliate links.  If you purchase using a link, I earn a commission – but it does not affect your customer experience in any way.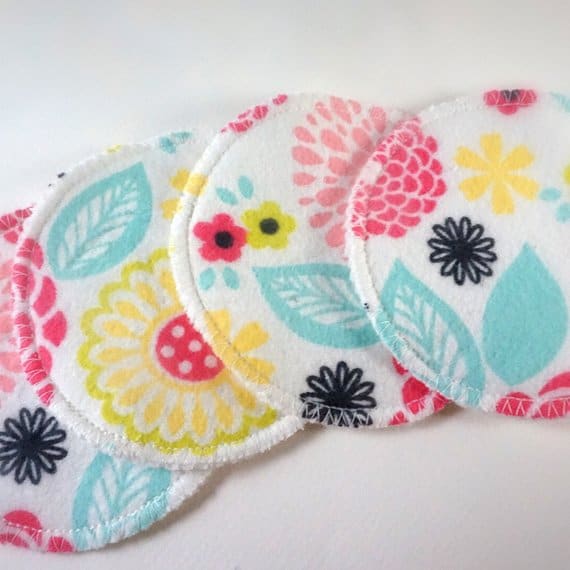 This is one of those things that a friend got for me and I didn't think I'd use – but then I used them all the time.  They felt way more comfortable than disposable pads and were easy to toss in the wash to clean.
*Bonus Discount!* – This Etsy shop owner actually provided a coupon code for ya'll, so you can use 15OFF50PLUS to save $15 off a $50 purchase!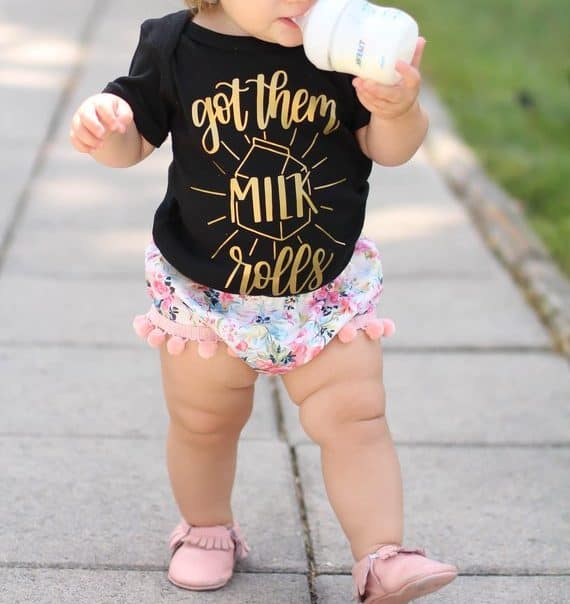 So this is obviously more of a gift for your little one, but how stinkin' cute is it?!  There is nothing more adorable than some chubby little baby thighs.  There are different options for onesies or shirts depending on the size you are ordering.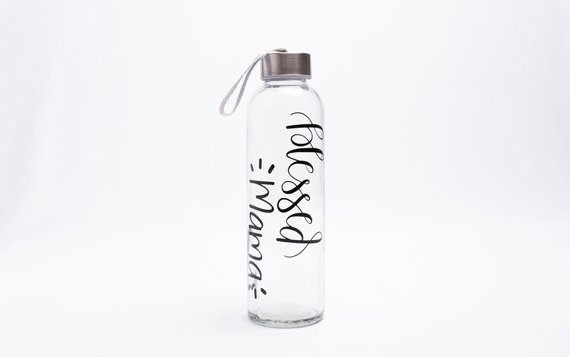 If you've breastfed a baby before you probably know that nursing makes you super thirsty.  It makes sense – you're producing milk and your body needs fluid to do so.  Because of that, it's super important to stay hydrated when nursing.  That's why I love this glass water bottle as a gift for breastfeeding moms.
Why glass?  With some of the questionable research on plastics leeching chemicals into water and food, it's good to try to use glass or stainless steel as a choice when possible.  We're trying to move my family over to more glass food storage containers, for example.  It's obviously not always feasible, but I love that this seller on Etsy offers this fun glass water bottle that's perfect for a new mom.
Side note – this shop also has a super cute gift basket with this water bottle and a bunch of baby care products – definitely worth checking out if you want a done-for-you complete gift basket!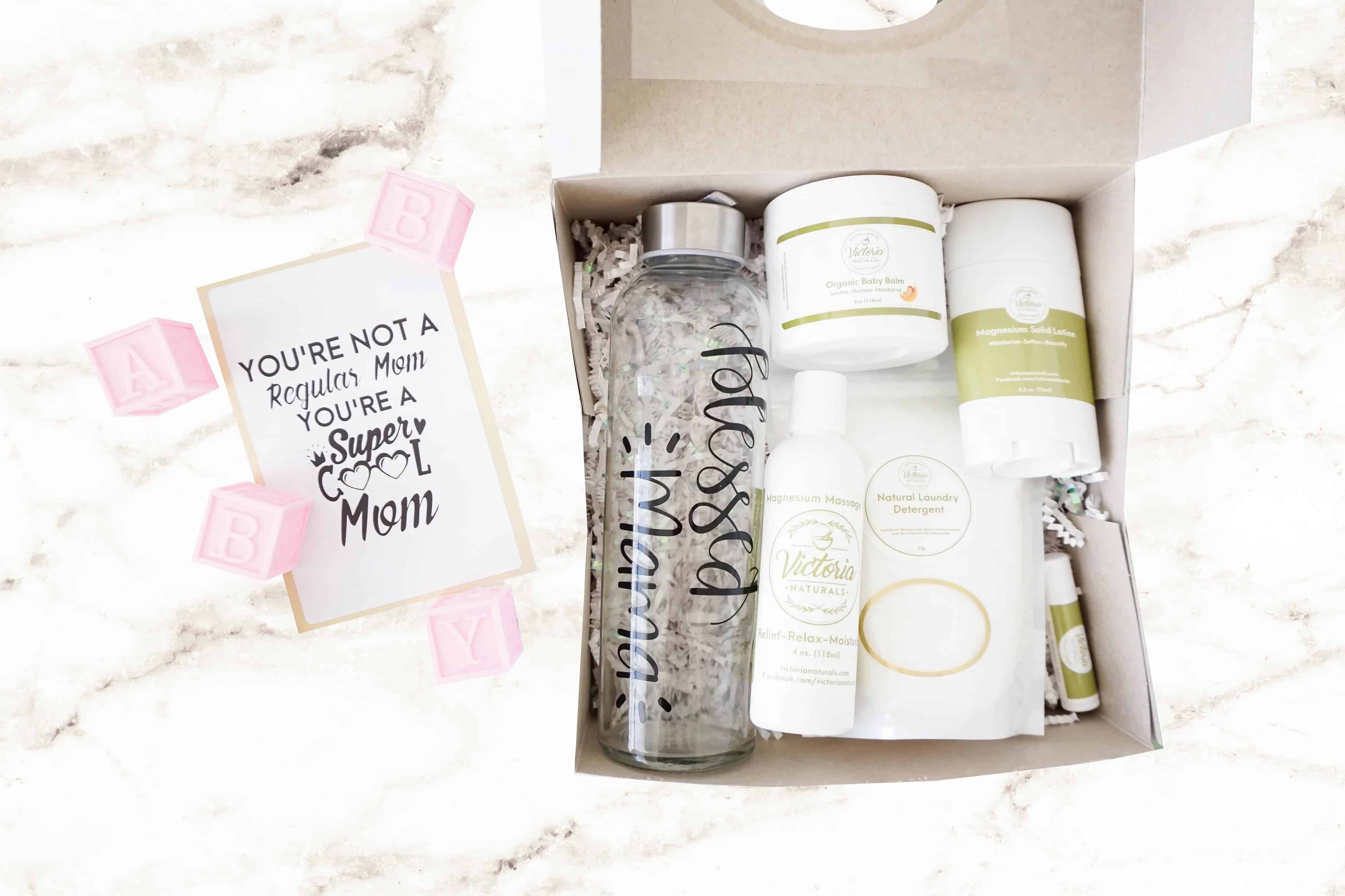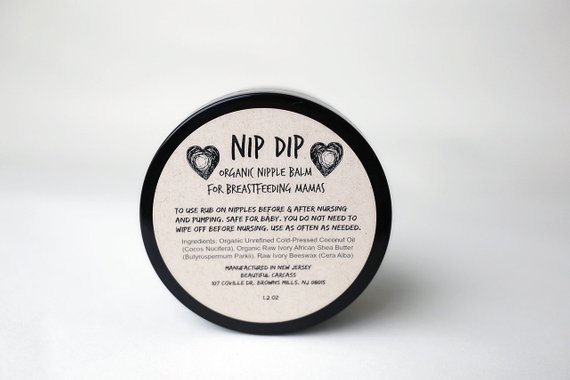 Know a crunchy mama that's trying to stick to more natural personal care and skin care products?  This Nip Dip Organic Nipple Cream is made with just 3 ingredients – coconut oil, shea butter, and beeswax.  It's perfect for helping to provide some relief for sore nipples when a mom starts breastfeeding – or (please nooooo) if the baby goes through a biting phase.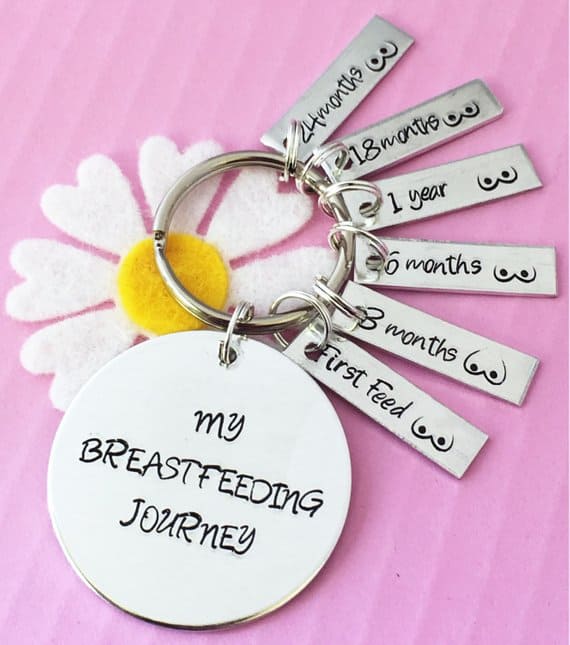 I love this adorable charm that let's you add to it at each milestone in your breastfeeding journey.  You're working hard to provide your baby with breastmilk – and that's worth commemorating.
You can also get the charm made in this style: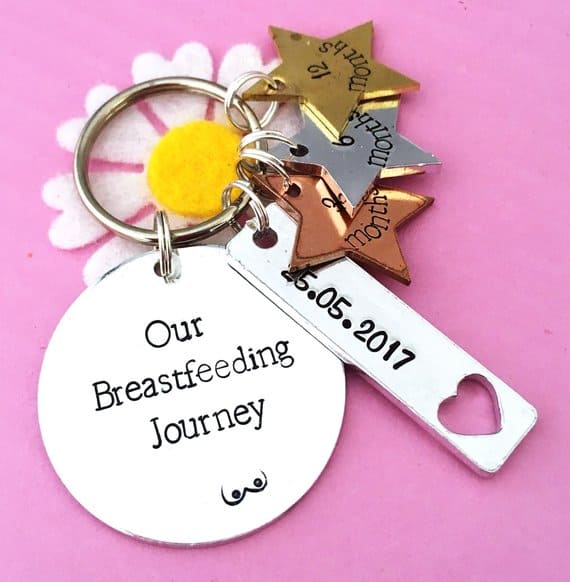 I'm obsessed with this print for a new twist on a baby's nursery.  I love the bond between the mother and baby in the painting, and the bright, funky nature of the art work.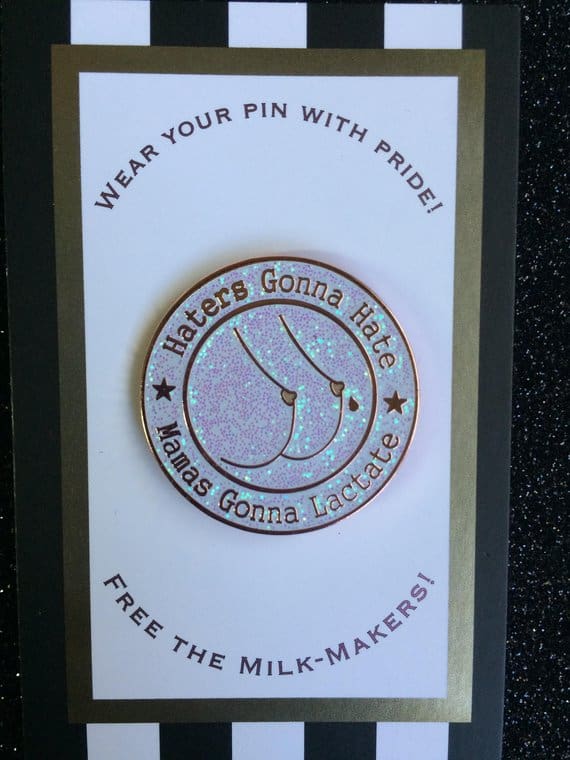 This is hilarious and amazing all at once.  I must have had a pretty good resting B-face when I was nursing because I never had to deal with any haters.  But I know moms out there that have, and I would love to gift 'em this cute pin!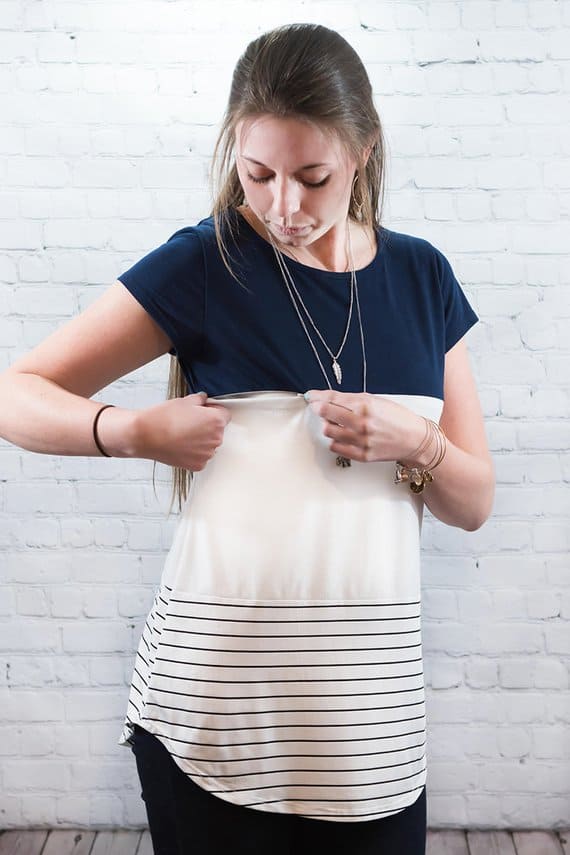 I was all about the stretchy tank tops when I was nursing, but that didn't leave many options for when I wanted to look nice.  (Though lets be honest, nursing or not, my attire tends to be yoga pants and tank tops the majority of the time).  I love that there's a zippered shirt option that looks like a professional, presentable work shirt – yet has easy access for nursing.  This is a perfect option if you're shopping for a gift for a daughter, friend, or wife who wants to upgrade her nursing wardrobe.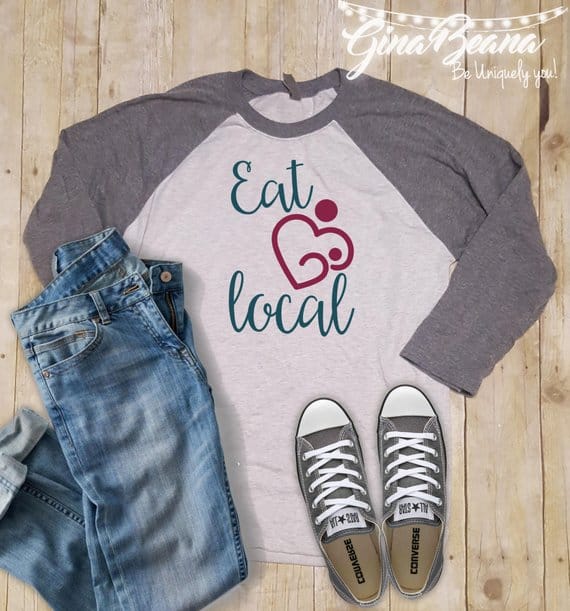 Are you looking for a gift for a mama that's passionate about normalizing breastfeeding?  This eat local raglan shirt is both adorable and promotes that message in a subtle way.  I love the sporty yet cute look to the shirt!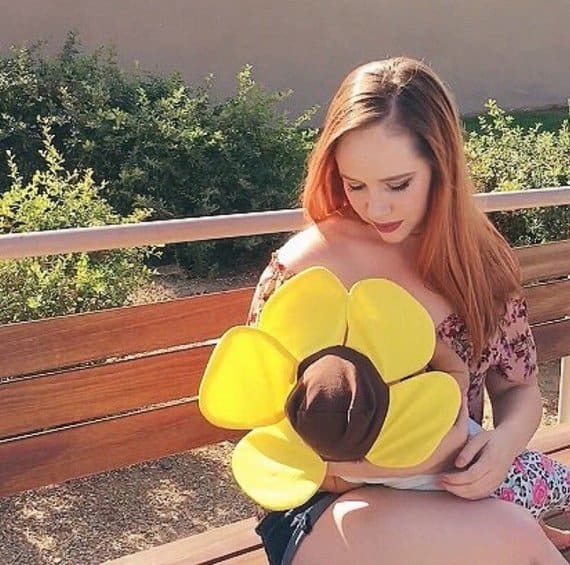 When it comes to covers, it's all about what feels right for the mom.  If you know a mom that feels more comfortable covered up – but her little one dislikes the cover – this could be a perfect gift for a breastfeeding mom.  This cute little sunflower hat has a wide brim that helps the mom feel more comfortable while nursing in public.  And since it doesn't go over the baby completely, little ones may feel better with it as well.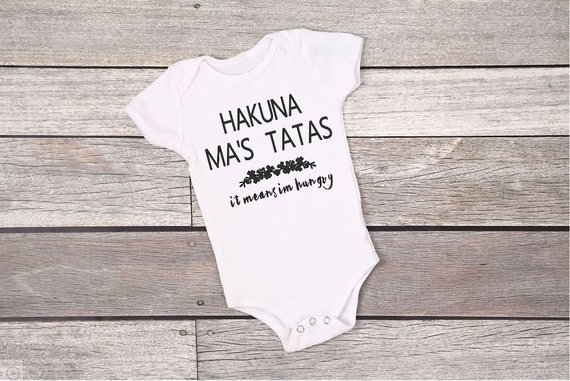 Alright, I know – another one that's technically a baby gift.  Is this onesie not amazing though?  I know many passionate nursing moms that would get a kick out of this for their kiddo.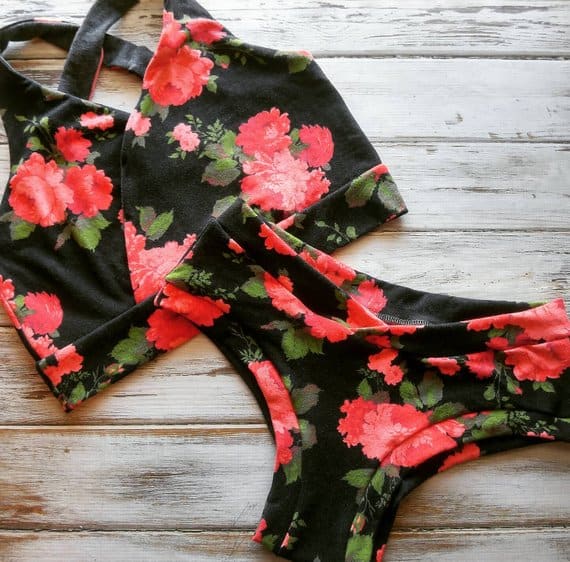 Husbands, if you happen to be reading this roundup looking for something cute yet still functional for your wives – this is the one!  When I was nursing, I'm pretty sure I never had anything this pretty for underwear.  I love that you can let a new mom feel a bit sexy again with a matching set that's still nursing friendly.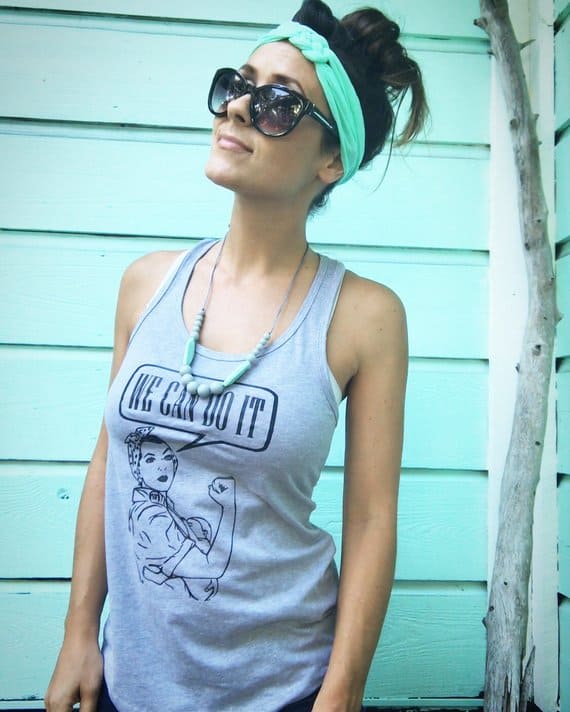 Another perfect option for any mama who is a breastfeeding enthusiast.  I love the creativity that went into combining Rosie the Riveter with a nursing baby.  It's just so accurate because so many moms are really holding everything down – family life, jobs, nursing, and more!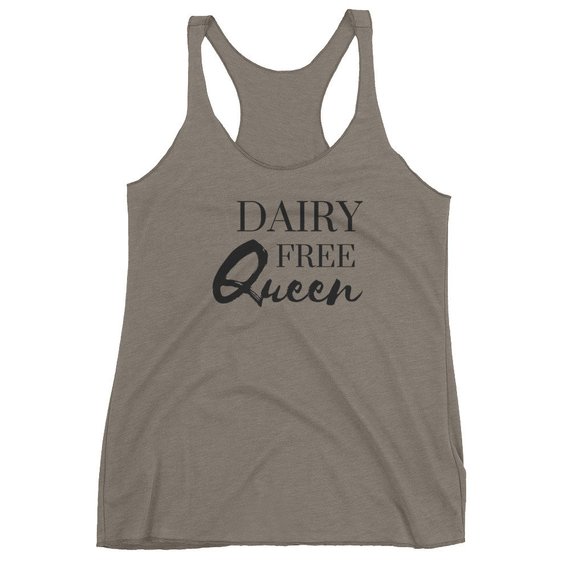 Know a mom that's been working hard cutting that dairy out of your diet for her little one?  Get her this shirt so she can brag a little!  This dairy free queen tank top is cute enough to wear out and comfy enough to lounge around the house in.  Plus, it's a great conversation starter with other moms at mom groups.  She may find out that there are a few other ladies dealing with the same issue as well, and get some additional support!
*Bonus Discount!* – This Etsy shop owner provided a coupon for you guys too!  Use FALLFORUS20 to get a 20% off discount!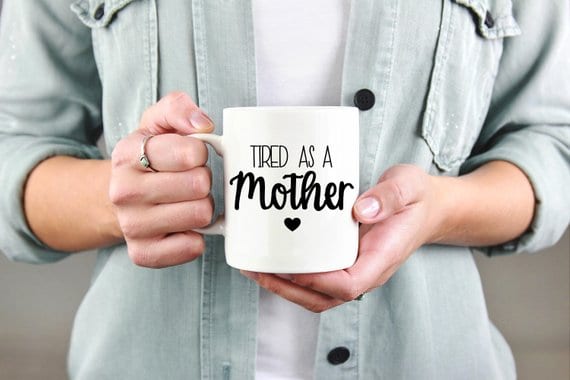 You know that saying that "you never know what tired is until you have kids?" Amen, sista!  Grab your nursing mom friend this fun mug that she can use when she needs that cup of coffee or tea after a long night.
Share with me:  Which of these gifts for breastfeeding moms would you have liked when you were nursing?  Which ones do you think you'll buy for a friend this year?  Are there any other great ideas that I missed?